Brian Wakefield was sentenced to death for killing an elderly couple, by stabbing, beating and setting them afire during a robbery in their home. The Hazards, described by acquaintances as doting grandparents and helpful neighbors, were complete strangers to Wakefield when he forced his way into their two-story suburban home near Atlantic City in a midday burglary and robbery.
On Jan. 18, 2001, Richard Hazard, a retired military man who worked for years at the former Atlantic City Electric Co., heard a knock at the door. He let in his killer. Wakefield later detailed to police how it was much easier to kill Richard Hazard, who was slain first, than his wife. He savagely beat the elderly man. Wakefield stabbed Richard Hazard in his side, his face and head. Hazard suffered brain contusions and a fractured skull.
Shirley Hazard, a retired postal employee who worked part time at Boscov's, left work after 3 p.m. She headed to Pathmark for groceries and went home. Wakefield ambushed the woman when she arrived. He stabbed her in the neck. He hit her in the head. He threw her down the basement steps. He kicked her in the ribs. He told police he kicked her "like a 250-pound place-kicker for the Raiders."
But the 65-year-old woman did not die quickly. She lived long enough, the killer told police, for her to turn and look into the face of her killer. With one eye swollen shut she also looked at her 70-year-old husband's lifeless body in a pile of debris.
Then Wakefield set five fires throughout the house. Both bodies were set afire - as was the house - before Wakefield stole Mrs. Hazard's car in his getaway.
Sometime during the course of the murders and the fire-setting, Wakefield went to the kitchen, took a wooden spoon and beat the couple's collie because the dog yelped and got on the killer's nerves.
After the murders, Wakefield took off in the couple's Lincoln Continental. The car broke down near the Hamilton Mall. The killer took the Hazards' money and credit cards and went on a spending spree at the mall. He bought $1,300 in jewelry from Zales and more than $130 in compact discs from Sam Goody. He also bought new clothes and $200 in top shelf liquor.
He called for a cab. The driver, Olin Caldwell, knew Wakefield as "B-Love," a regular customer. He picked up Wakefield, whom he described to authorities days later as animated. Caldwell took Wakefield to the Tropicana Casino and Resort, where the killer rented 3 rooms, to throw a party for a friend.
The cab driver called police and brought them the bloody clothes that Wakefield changed out of in the casino parking garage. The Hazards' DNA was all over his sneakers and pants. The killer also left behind some coins from Richard Hazard's valuable coin collection and Shirley Hazard's charm that said "No. 1 Grandma."
By 6 a.m. Jan. 19, 2001, police banged on the door to Wakefield's room at the Tropicana. He was asleep in the Jacuzzi. After his arrest, Wakefield admitted to the murders. Now convicted by a jury, Wakefield is on New Jersey's death row.
ProDeathPenaltyNJ.com
---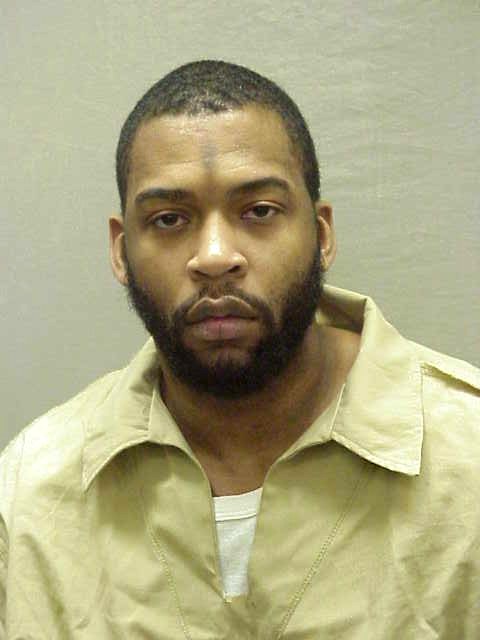 Brian Wakefield