Percy Levar Walton is a black American from Virginia who was convicted and sentenced to death in 1997 for the November 1996 murders of Elizabeth and Jessee Hendrick, aged 81 and 80, and Archie Moore, aged 33, in Danville, Virginia.
He was scheduled to be executed on 8 June 2006, but the governor of Virginia, Timothy Kaine, stayed the execution one hour before it was due to take place and has ordered a mental examination of the convict to determine if he is fit for execution or not. It has been reported that Walton has an IQ of just 66.
Governor Kaine stated that it would be immoral to either execute or pardon Walton without further investigations, and ordered that the court will evaluate the results of the examinations and, if applicable, set a new execution date on 9 December 2006.
Kaine's decision has sparked criticism from his political opponents, who during the recent election campaigns claimed that he was soft on crime and unwilling to make use of the death penalty.
---
Percy Levar Walton murdered three people in the same neighborhood in Danville, Virginia, in two separate incidents.
Two of the victims were an elderly couple, Elizabeth and Jessie Kendrick. While burglarizing their home, Walton shot both of them at close range in the top of the head.
Walton murdered the a young man, Archie Moore, in his home by shooting him above his left eye. Although the physical evidence alone overwhelmingly established Walton's guilt, Walton also admitted to several other jail inmates that he committed the murders and described the graphic details of the murders to his cellmate.
Two mental health professionals determined that Walton was competent to stand trial, i.e. that Walton understood precisely the charges against him, he knew that evidence was required to convict him, he was able to assist his lawyers in his own defense, and he realized that he could get the death penalty for his crimes.
Based on this evidence and the fact that Walton had told at least two of his fellow inmates that he intended to "play crazy," Walton's counsel ultimately decided not to pursue further a claim that Walton was incompetent to stand trial or plead guilty.
With the assistance of counsel, on October 7, 1997 Walton pled guilty to all three murders, three counts of robbery, one count of burglary, and six counts of using a firearm in the commission of a felony.
After determining that Walton would likely commit additional criminal acts and would be a continuing serious threat to society, the Danville Circuit Court sentenced Walton to death for the three murders.
Walton was no stranger to crime before he murdered these three people. His prior convictions include burglary, grand larceny, resisting arrest, assault and battery on a police officer, juvenile possession of a firearm, and assault and battery. The state trial court sentenced Walton to death.
Walton has tried to play the mental retardation trump card so popular among condemned inmates these days, however, his IQ score in 1996, shortly before he turned 18, was 90 - well above the accepted threshold for mild mental retardation of 70.


---
Percy Levar Walton
Date of Birth: October 18, 1978
Sex: Male
Race: Black
Entered the Row: October 31, 1997
District: Danville
Conviction: Capitol Murder – three counts of murder
Virginia DOC Inmate Number: 250713
Percy Levar Walton was 18 years and one month old at the time of the crimes. Walton suffers from schizophrenia and over the past several years, prison personnel, including a psychiatrist, described Walton as "floridly psychotic" and severely mentally retarded.
Walton's prison cell is devoid of any personal affects, except for a large pile of salt, pepper and sugar packets; he has no form of entertainment nor does he seek any. He makes no phone calls; he has no visits from family or friends. Prison guards refer to Walton as "Horse", short for "Crazy Horse," and stay at arms length to avoid his stench -- a classic symptom of schizophrenia. In fact, when a person is led to Walton's cell, a guard points to a spot where he claims if "Horse's smell gets here, we bathe him."
In pre-trial custody, Walton's lawyers argued that his unusual behavior was evidence of mental disorder. In February 1997, for example, Walton told his lawyer that he was Percy Gunn (Walton's father) as well as the "King of Hearts." And during a subsequent meeting, Walton told him that if he closed his eyes he could become invisible. In the past, he also was convinced that he would be released on bail in spite of his lawyer telling him that this would never happen.
After Walton's arrest in November 1996, he demanded a speedy trial at which time he claimed his innocence would be proven. But by the following summer, he was saying that he wanted to plead guilty because the electric "chair [was] for killers." Walton also told the hard-nosed prosecution expert witness, Stanton Samenow, that he believed he could be executed and still come back and appear on national television. He claimed that he could also bring back to life his dead grandfather, as well as the victims of his crimes.
A few weeks before Walton's schedule trial on Oct. 7, 1997, Walton surprised prosecutors when he agreed to suddenly plead guilty to three counts of capital murder in the deaths of the elderly white couple, Jesse Enoch Henrick, 81 and his wife, Elizabeth Kendrick, 82, and a 33-year-old black man, Archie Moore in Danville.
On the basis of "future dangerousness" and vileness, Danville Circuit Judge James F. Ingram sentenced Walton to death Oct. 31, 1997."
In a 1999 affidavit, Walton's attorney asserted that he had not "meaningfully assist[ed]…in preparing a defense."
"Often times it was extremely difficult to communicate with Mr. Walton, and there were occasions when we could not tell whether he understood what we were saying to him. Other times it was clear from Mr. Walton's questions and responses to my questions that Mr. Walton understood little of what I was telling him."
His attorney also recalled that defense had been "unable to convince Mr. Walton that he would not come back to life" if he were executed.
The Supreme Court of Virginia affirmed Walton's death sentence on June 5, 1998. In affirming the sentence, the Court used testimony by a well-known jailhouse snitch with a stack of felonies who had his previous court testimony by the same prosecutor in yet another death-row case impugned, as proof positive that Walton presented the community with "future dangerousness."
Mr. Walton is the second severely mentally ill black man from Danville to be sentenced to death. Calvin Swann was the first, but fortunately, then-Gov. James S. Gilmore granted clemency in May 1999. Swann was also schizophrenic. Both Swann and Walton were tried before the same circuit judge, examined by the identical expert witnesses and defended by the same lawyer. Mr. Swann has since died in prison.
Five recent national grants of death-row clemency were based on an inmate's extreme mental illness. These include Arthur P. Baird II (Indiana 2005); Herbert Welcome (Louisiana 2003, mentally ill and mentally retarded); Alexander Williams (Georgia 2002); Calvin Swann (Virginia 1999); and Bobbie Shaw (Missouri 1993). These commutations reflect a greater understanding of the ravages of severe schizophrenia, its biological cause, and the need for compassion and treatment rather than condemnation for sufferers.
On June 20, 2002, the United States Supreme Court ruled in Atkins v Virginia that execution of mentally retarded felons is prohibited by the constitution as "cruel and unusual punishment." Since 2002, more than 50 death-row inmates who suffer from mental retardation have been removed from death-row across the United States and their sentences have been remanded to life in prison without parole. Although the commonwealth's mental health expert reported that Walton "appear[ed] to be severely mentally retarded," the attorney general's office fought to execute Mr. Walton.
Mere weeks before Walton was scheduled to be executed in April 2003, Dr. Patricia General, a psychiatrist who worked at Sussex I where death-row inmates are held in Virginia, testified that Walton was "floridly psychotic" and suggested that he may have severe mental retardation or mental illness such as schizophrenia. She had recently conducted an IQ test on Walton where he scored 66 (a score below 70 is generally indicative of mental retardation). Shortly after her testimony, Dr. General was reassigned from death-row.
On May 27, 2003, the U.S. Supreme Court upheld a stay of execution by a federal appeals court. Chief U.S. District Judge Samuel G. Wilson agreed to a competency hearing and at the June 16, 2003 hearing, the commonwealth of Virginia argued that Walton was not mentally retarded. Even though Walton had scored 66 in the recently state-administered test, he had scored 90 seven years earlier and the state argued that he was competent to be executed.
Two independent psychiatrists testified that Walton had chronic schizophrenia and did not understand that he would soon be executed. Walton himself claimed in court that he "didn't even know" why he was there or that he had earlier been scheduled to die.
Senior Assistant Attorney General Robert Harris told the court that he was "very upset" that Dr. General ordered testing so near to Walton's execution date; although he told the judge that he had played no role in her removal from staff.
Tellingly, Dr. Alan J. Arikan, the remaining psychiatrist at Sussex 1, testified for the state that he did not believe Walton was mentally incompetent and that his answers to various interviews were calculated. Dr. Arikan's testimony flew in the face of consistent and compelling evidence from other prison staff members as well as independent psychiatrists Dr Anand Pandurangi of the Virginia Commonwealth University Medical College and Dr Ruben Gur of the University of Pennsylvania, all who testified to Walton's impaired mental state. The state was attempting to bypass the testimony and opinions of their own officials, such as Dr. General; this is indicative of the contradictory nature of the death penalty in Virginia.
Walton's own testimony illustrated the severe nature of his mental capacity. Asked by Jennifer Givens, his attorney, if he had been accused of anything at his original trial, Walton replied, "nuthin'…I don't believe they accused me of nuthin'." Asked whether he knew what his sentence was, Walton eagerly stated that "I got a piece of paper saying a hearing on May 28." This was Walton's original execution date. He was also unaware that May 28 had come and gone.
In cross-examination, Attorney General Harris told Walton, "We're going to kill you. Do you know THAT?" Walton blandly replied, "No". The hearing adjourned with no decision. Judge Wilson later requested an independent expert to supplement prior testimony before ruling on the issue.
In a letter filed in Federal District Court on February 23, 2004, Dr. Mark J Mills, a Columbia University professor with degrees in medicine and law testified that Walton failed to meet the requirements for insanity as laid down by the US Supreme Court in 1986:
It is my belief that Mr. Walton understands that he is to be punished by execution and that his punishment is a result of his conviction in the murder (of) three individuals.
On March 3, 2004, Judge Wilson wrote a nine-page order that in spite of Walton's irrational and bizarre behavior, he was sane enough for the state to execute. Judge Wilson also chastised the state for its failure to provide procedures for the review of claims of mental incompetence within state courts, forcing appeals to go to the federal courts.
On April 28, 2005 a three-judge panel of the 4th U.S. Circuit Court of Appeals by a 2-1 ruling sent the case back to the District Court in Roanoke for further consideration of both the mental retardation claim and mental competency. Attorney General Kilgore appealed and the full 4th Circuit, which heard oral arguments on Oct. 27, 2005. On March 9, 2006, the Court denied Walton's claim of mental retardation and competency by a vote of 7-6.
On April 21, 2006 the Danville Circuit court set Walton's execution date for June 8. Hours before his execution, Gov. Tim Kaine ordered a six-month reprieve and authorized an independent and nonjudicial examination of Walton's mental state. On Dec. 4, 2006, Gov. Kaine ordered a second reprieve; this time for 18 months, until June 10, 2008.
"I am compelled to conclude that Walton is severely mentally impaired and meets the Supreme Court's definition of mental incompetence," Kaine said in a statement. "At the same time, it is within the realm of possibility -- though unlikely -- that Walton's mental impairment is not permanent. Accordingly, a commutation of his sentence is not appropriate at this time."


---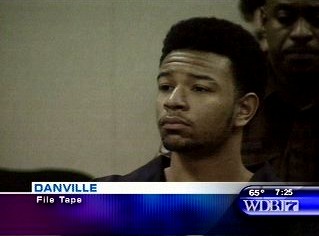 Percy Levar Walton