Another one from the file of unrequited lovers with a grudge. In 1987, 24-year-old Kevin Weaver clubbed his mother and sister to death in Bristol.
Then, armed with three shotguns, he went hunting for his former fiancee killing two of her colleagues when she escaped. He was arrested and sent to Broadmoor for his lethally jealous tirade.
Multiple murder by psychopath Kevin Weaver - Bristol 1988
Gertlushonline.co.uk
ON March 28, 1988 at Bristol Crown Court, Mr Justice Webster ordered 24-year-old loner Kevin Weaver to be locked away for the rest of his days after his obsession with one woman had launched him on a senseless orgy of killing.
Labelled an appalling danger to the public at large, he was taken away to Broadmoor. The jury had sat horrified as the court was told how - in a killing spree that closely echoed Michael Ryan's Hungerford massacre - the former accounts clerk had slaughtered four people, including his mother and sister, as he set out to get even with the woman who had jilted him.
The psychopath had apparently kept TV coverage of the Hungerford killings, in which 16 people died, on video tape and had even planned a 'pilgrimage' to the town. Just like Ryan, he was a firearms enthusiast who kept a deadly armoury - including body armour - in his home.
Weaver's trail of blood-letting across Bristol began in the calm silence of his sleeping sister's bedroom. After spending two whole years brooding over a break-up with his former fiancee, 21 year old Alison Woodman, he finally decided that the time had come for him to act.
But in his twisted mind, he thought that his 27-year-old sister Linda - with whom he was on friendly terms - stood in his way. Knowing that she would not lend him her car, because he had been banned from driving, to get to Patchway where Alison worked, he entered her bedroom and hit her about the head 30 times with a heavy hammer which he kept in a tool box under the stairs. Such was the force used by 16-stone Weaver that the wooden shaft snapped.
Weaver then decided that his mother Margaret, who was out shopping when he murdered his sister, should never know what he had done. As Mrs Weaver, a box office attendant at the Hippodrome, returned to the small, terraced family home in Roseberry Park, Redfield with pies for lunch, her son was hiding inside the door. She too was bludgeoned to death.
The killer then put both bodies in the bath and covered them with water. Spattered with blood, he washed his clothes and tumble-dried them before laying a trap for the police by turning on all the gas taps in the house. He also planted a detonator mine - the sort used by gamekeepers to scare poachers, a shotgun cartridge triggered by a tripwire - under a coffee table. Weaver then put three guns - including a pump-action and hundreds of rounds of ammunition - in a golf bag and set off to Alison's workplace - Alexandra.Workwear in Patchway.
He now intended to kill the girl he had once desperately wanted to marry It transpired later that he had bought the shotgun by mail order in 1984 while he was a member of a clay pigeon shooting club at East Dundry Two years later he purchased, also by post, Armalite body armour. By a miracle, his intended victim managed to escape death - but two innocent workers were to lose their lives in the carnage that followed. Weaver knew exactly where his ex-fiancee worked. Once inside the computer room, he found her working at her screen, surrounded by work colleagues.
Pulling out his single-barrelled, pump-action shotgun, fully loaded with five rounds, he walked over and, as he grabbed her, said: 'Come on Alison, we're going.' She screamed and, pulling away, ran to the far end of the room.
Weaver then brought terror to the computer room as he fired nine shots. Two men died - former policeman turned data manager David Pursall, aged 29, a father of new born twins, and accountant John Peterson, aged 48. Pursall, shot in the shoulder as he went out to investigate, was blasted again as he lay screaming in agony.
The gunman later told police: 'I felt threatened by him. I thought that he was going to overpower me, so I shot him. I shot him a second time to stop him suffering'. Peterson, shot in the back through an office partition as Weaver sprayed the room with bullets, died before reaching hospital.
Alison and the other girls, by now totally terrified, were hiding under their desks. As she saw Weaver reloading the ' gun and then his feet coming towards her, she realised that her time had come. She would surely die. Then as he raised the gun to fire, Weaver suddenly changed his mind. He looked down to where she was hiding and said: 'This is your lucky day.' He simply couldn't go through with it, later telling police it was because he realised he still loved her.
As pandemonium raged throughout the factory Weaver walked back to his sister's car. As the 20 employees who had witnessed the shootings fled, one member of staff, polio victim Linda Evans, could not get away quite as quickly as the rest. She stumbled as far as a line of cars, and by a quirk of fate picked the gunman's to shelter behind. Two lorry drivers from a nearby depot rushed to help her away, but as they approached, Weaver came out of the factory As he raised his shotgun one of them bravely shouted out: 'Don't be silly - put it down.' He replied: 'I've done what I came to do', got in his car and drove off. He was later arrested by police on the A37 between Whitchurch and Pensford.
During the court case Paul Chadd QC, the prosecuting counsel, said: 'His detachment from reality was certainly chilling.' And Superintendent Ray Sarginson, the officer who headed the investigation, said: 'He is a cold, ruthless killer who inflicted some of the worst injuries I have ever seen in 25 years' experience. He has not shown one iota of remorse,'
Hero David Pursall - who risked, and lost, his life while trying to protect his colleagues from Weaver - received a posthumous award for his actions, the Queen's Gallantry Medal.


---
A Second Mass Killing in Britain Raises Call for Tighter Gun Laws
By Howell Raines - The New York Times
October 16, 1987
Britain's second multiple killing in two months has increased pressure on the Thatcher Government to strengthen controls on gun ownership and television violence.
Four people were killed Wednesday in Bristol, when a man carrying three shotguns and 500 shells shot two people to death after bludgeoning his mother and sister to death. The incident came 56 days after the killing of 16 people by a man firing a semiautomatic rifle in Hungerford.
There were immediate demands for Douglas Hurd, the Home Secretary, to speed up the changes he has announced in gun control and the policing of broadcasting in response to what is called the ''Hungerford Massacre.''
Mr. Hurd said today that he was moving as rapidly as possible to tighten gun laws by putting legislation before Parliament next month. But he said there was no ''guarantee against the citizen who fills in every form, satisfies every requirement, obeys every law until the moment comes when he commits a terrible crime.''
Stronger Action Urged
But both the Police Federation, representing 120,000 law enforcement officers, and the Labor Party leadership called for faster and stronger action. Mr. Hurd has already banned machine guns and military-style automatic rifles like that used by Michael Ryan, the Hungerford killer. He has also proposed making shotguns subject to the more stringent licensing requirements that apply to semiautomatic sporting rifles and pistols.
But Leslie Curtis, chairman of the Police Federation, said these steps ''do not go far enough'' to control the 840,000 shotguns already licensed in Britain. Labor leaders added they want to make it harder for anyone to secure a gun permit for any reason. The British Shooting Sports Council announced a $160,000 publicity campaign to fight any change in gun laws based on the behavior of what the organization's leaders call ''nut cases.''
The fact that Kevin Weaver, the 24-year-old man accused in the Bristol killings, had his gun license revoked last year fueled the argument over licenses, which under Mr. Hurd's plan would still be available at the discretion of police. Mr. Weaver's license and weapons were restored after his mother, a friend and a physician told the authorities he was fit to own guns.
Ann Taylor, the Labor spokesman on Home Affairs, called for new licensing procedures that would remove the onus of such decisions from the police and require individuals to show a ''genuine need for a shotgun.''
Remarks on Gun Lobby
''I think that the Home Secretary is under a lot of pressure from the gun lobby and what I'm afraid of is that the gun lobby in this country may start to gather force and gain strength just as it has done in the United States,'' Ms. Taylor said today.
Her remark underscored the degree to which the image of America as a violent, gun-owning society colors the debate on guns and violence. That is where the link to American films and television comes in. Mr. Ryan, who killed himself after terrorizing a Berkshire town, was depicted as a would-be ''Rambo,'' and today Mr. Weaver was being depicted as being influenced by violent American videotapes.
Mary Whitehouse, leader of the 100,000-member National Viewers and Listeners Association, said the killings would lend force to her group's anti-violence campaign, and recent developments seem to bear her out.
As a direct result of Hungerford, the Independent Broadcasting Authority, which oversees the main commercial channels, has reduced the amount of American programming from five and a half to four hours. It also increased its staff of monitors, who review programs for violent content, from 80 to 135. The British Broadcasting Corporation is restricting its use of American programs and canceling or delaying some of its own action programs.
Since Hungerford, Mr. Hurd has also been under pressure to introduce legislation to limit violence on television, a step that Prime Minister Margaret Thatcher has favored in the past. Fearful of such laws, broadcasters have reluctantly supported Mr. Hurd's decision to form a watchdog group called the Broadcasting Standards Council.
It would lack statutory powers to control the content of broadcasts and Mr. Hurd describes it as an attempt to avoid ''heavy-handed authoritarianism.'' But Home Office and broadcast officials candidly call it a pressure group that broadcasters have to accept as an alternative to censorship.
Mrs. Whitehouse said her group would take a wait-and-see attitude. She and others have pressed to have broadcasting brought under the Obscene Publications Act, a seldom-enforced but tough law that covers films and books.
---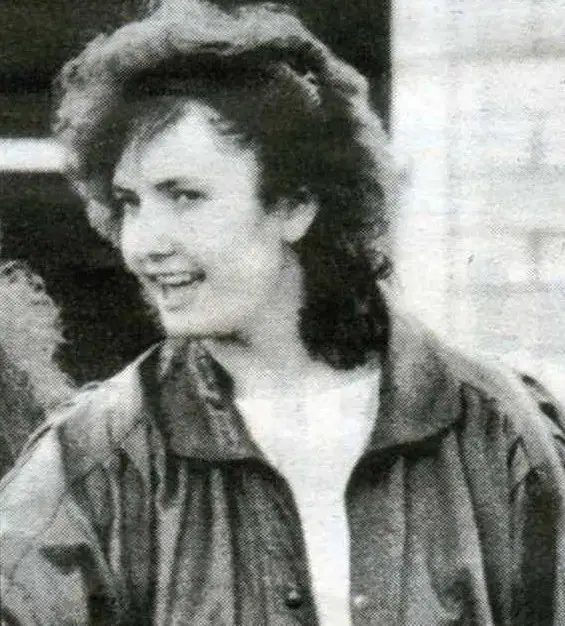 Girlfriend Alison Woodman
Kevin Weaver