Victims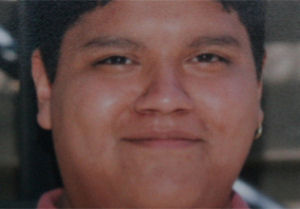 Derrick Brun, 28

Brun worked as a security guard at Red Lake High School, and is remembered as a gentle spirit. "He was just an all-around good guy," said his cousin Nancy Richards, adding that he was the type of person who would open his door to anyone who needed a place to stay. According to Richards, Brun was a divorced father of Courtney, a little girl who died when she was 4 years old. Brun had been a police officer and was taking classes to be an emergency medical technician. "That's the only comfort the family has -- is that he's with Courtney now," Richards said.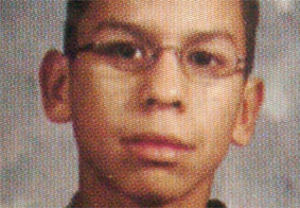 Dewayne Lewis, 15

According to the Minneapolis-St. Paul Star Tribune, Dewayne Lewis was a passionate basketball player who played point guard on his ninth-grade school team. "He was just an outgoing kid. He would talk to anyone. He had a bunch of friends up here," Francine Kingbird, a cousin of Dewayne's mother, told the Star Tribune.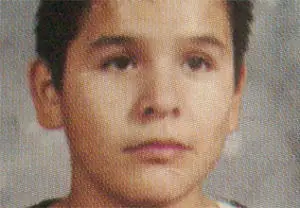 Chase Lussier, 15

According to friends, Chase was helping care for a son who had been born just months before the shooting. He tried to balance that responsibility with playing basketball, doing his homework and spending time with his friends. "He was a typical teenager," said Sondra Hegstrom, a junior who had known Chase since they went to the Roman Catholic mission school in Red Lake when they were youngsters. "He loved his baby," she said.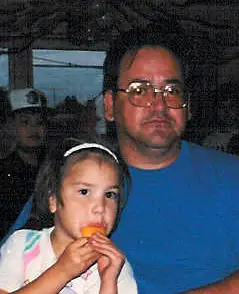 Daryl Lussier, 58

Lussier, Jeff Weise's grandfather, was a lifelong tribal police officer known around the reservation by his nickname Dash.

Lussier had four adult children and two younger than 10. Ed Naranjo, a retired Bureau of Indian Affairs officer who worked with Lussier, described him as a man who helped maintain order during periods of turmoil and unrest on the reservation.

"He was that kind of individual who could calm a very hot situation," Naranjo said. "He just projected that feeling."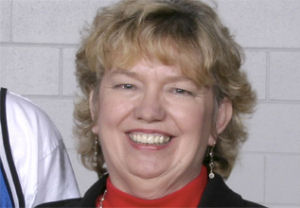 Neva Rogers, 62

Neva Rogers, an English teacher at Red Lake High School, was the adviser to the yearbook and student newspaper staffs. Rogers, who had left the community for several years, returned six years ago. "She just made a point when students had personal difficulties to be someone that they could talk to," said her daughter, Cindy Anderson. "And they did."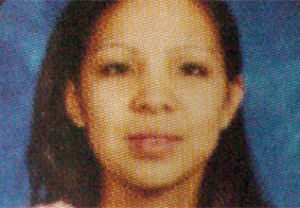 Chanelle Rosebear, 15

According to the Minneapolis-St. Paul Star Tribune, Chanelle Rosebear was a ninth grader and the third of seven children. Her father, Kevin Martin, said Chanelle was a strong basketball player who planned to hone her skills at a basketball camp this summer. "She was my beautiful girl," her mother, Sandra Rosebear, told the Star Tribune. "She was always happy."
Michelle Sigana, 32

Sigana worked as a cashier at Seven Clans Casino in Thief River Falls. She was killed when she was with Daryl Lussier, her boyfriend and the father of her pre-teen son, Devon. "They just gave him (Devon) whatever he wanted," said Mark Sigana, Michelle's cousin. "For both of them, their priority was making sure he had everything, which he did." Sigana last saw his cousin a week ago. "There was never a dull moment with her," he said. "She was just the happiest person anyone can be around."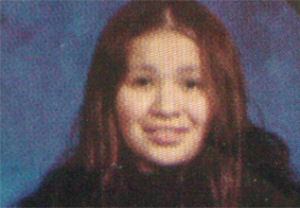 Alicia White, 14

Alicia White was the oldest of six children who lived with her ill grandmother. According to friends, Alicia kept a cheery demeanor and played basketball for the freshman team. "She was nice," said Morrison, a junior. "She was so sweet. I rode the bus with her and I kept asking, `Why did he shoot her?"' Pastor Tom Pollock of Redby Community Church said she helped her grandmother raise her younger siblings. "She's really played the role of mother," Pollock said.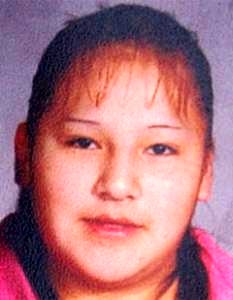 Thurlene Stillday, 15

According to friends, Thurlene came from a big family -- friends say she was one of four girls and a boy -- and looked forward to doing good things in high school and beyond. "She always had something to talk about. You know, `They did this over the weekend or they did that,"' said Sondra Hegstrom, who was two grades ahead of Thurlene, a freshman. "She had a lot of friends and was happy all the time."