Danielle Van Dam Murder Case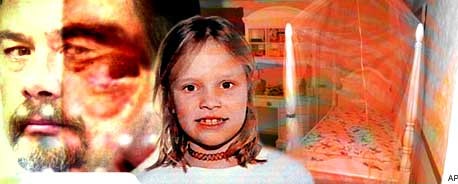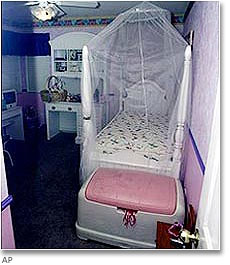 Snatched from Her Bed
Damon van Dam last saw his 7-year-old daughter, Danielle, as she was falling asleep in the lilac and pink bedroom of the family's San Diego home the evening of Feb. 1. She was wearing her Mickey Mouse earrings. The next morning, Danielle had disppeared.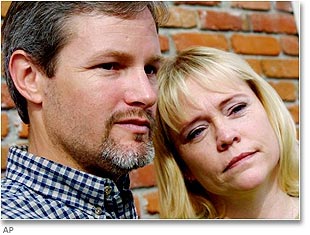 Grieving Parents
Danielle van Dam's parents, Damon and Brenda, made tearful appeals for the return of their daughter, and with the help of hundreds of volunteers, continued the daily search for their little girl.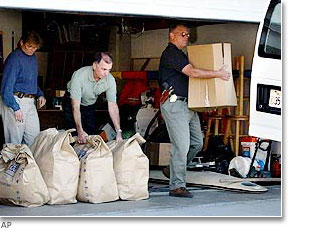 Held Without Bail
San Diego police evidence technicians and homicide detectives carry belongings out of the home of David Westerfield, a neighbor of Danielle van Dam. Westerfield has pleaded not guilty to murder charges and is being held without bail.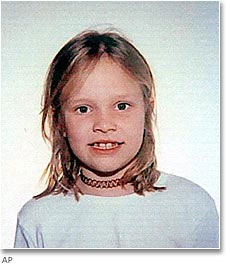 Search for Danielle
Danielle's photo was circulated across the country in a missing persons case that attracted attention nationwide. After her death was confirmed, a Web site listing a schedule of search parties was replaced with a memorial. On a lilac background were the words of singer Sarah McLachlan: "You're in the arms of the angel. May you find some comfort there."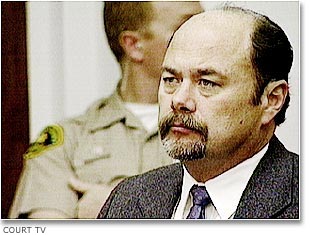 Motive: Police Say Sex
Westerfield, a 50-year-old engineer and twice-divorced father of two grown children, maintains his innocence. Authorities say his motive was sex: Searches of Westerfield's property uncovered an interest in child pornography.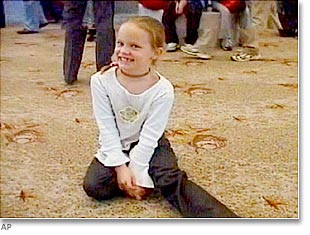 A Little Girl Lost
On the night of Feb. 1, 2002, 7-year-old Danielle van Dam was abducted from her bedroom in the Sabre Springs suburb of San Diego. After a massive search, her naked body was found in a trash-strewn lot 25 miles from her house. Her neighbor, David Westerfield, went on trial for the crime June 3.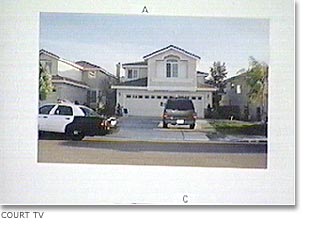 The van Dam House
Danielle lived in this four-bedroom stucco house on Mountain Pass Road with her parents, Brenda and Damon, and two brothers, Derek and Dylen.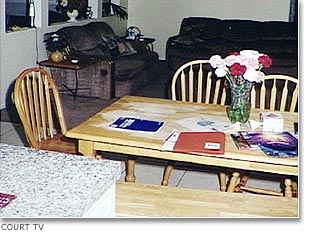 In the Kitchen
The evening before her kidnapping, Danielle sat at the kitchen table writing in her diary while her father and brothers played videogames nearby. Her mother and two female friends had gone to a bar for a "girl's night out." They returned at about 2 a.m. and sat around the table eating leftover pizza and chatting with Damon van Dam and two other male friends.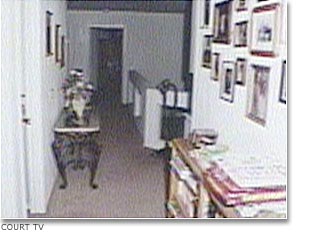 Upstairs
The hallway outside Danielle's pink and purple bedroom leads across a bridge to her parent's master bedroom. Her father got up a few times during the night of Feb. 1 and her mother shut the doors to the children's bedrooms, but neither checked on Danielle or her brothers.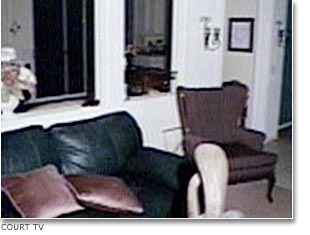 The Open Door
When he awoke after 3 a.m., Damon van Dam found the sliding door, visible in this photo, slightly ajar. He assumed one of his guests had opened it earlier in the evening and, after closing it, returned to bed.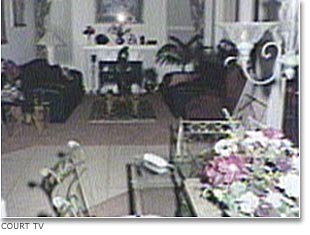 A Normal Morning
Danielle's parents and brothers were downstairs eating breakfast Saturday, Feb. 2, when her mother went upstairs to wake the second-grader. Danielle was not in her bed.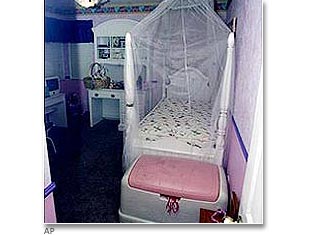 An Empty Bed
Police scoured Danielle's bedroom for signs of a struggle and trace evidence of an assailant, but found none.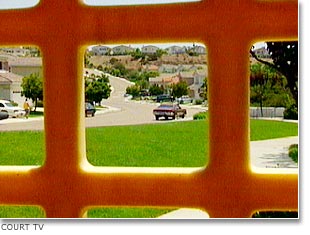 The Neighborhood
As police officers and news trucks poured into the area Feb. 2, Danielle's neighbors learned of her disappearance. The corner where David Westerfield lived is visible from a park at the end of the street where Danielle often played.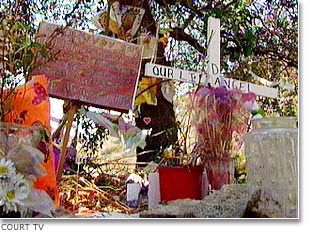 A Gruesome Discovery
Danielle's badly decomposed body was found under a tree along a largely deserted area of Dehesa Road near El Cajon. Jurors saw photos of her body as it was found. Citizens later made an impromptu memorial on the site.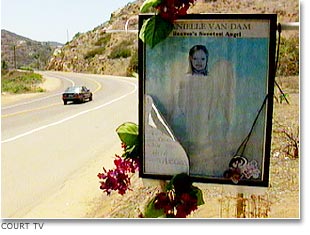 Dehesa Road
The site where Danielle's body was dumped is near a quarry and a golf course, and about three miles from a casino where Westerfield gambled.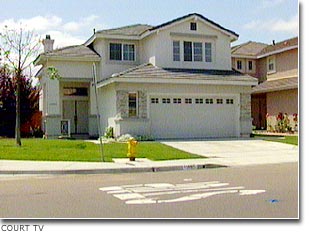 The Defendant's House
David Westerfield, a 50-year-old design engineer, lived two doors from the van Dam family. He worked out of a second-floor office and his 18-year-old son, Neal, stayed part-time with him.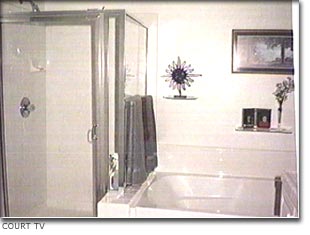 The Bathroom Window
Investigators noted that a window in his master bath looked out onto the van Dams' backyard. The screen was bent out as if someone had been leaning on it. Binoculars were found in a drawer of his master bedroom.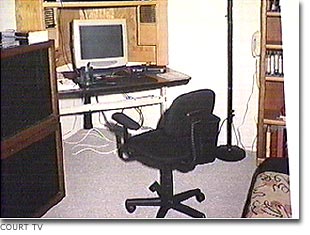 A Possible Motive
Police computer specialists found child pornography in several places in Westerfield's home, including this computer in his office. The evidence, some of which was shown during the trial, left many in the court stunned and one juror dabbing at tears with a tissue.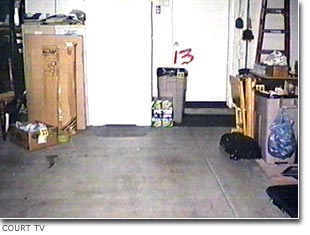 Traces of Danielle
Police found bleach and strands of Danielle's hair in a garbage can in Westerfield's garage. Bleach was also the top item on his laundry list. Prosecutors have implied that Westerfield cleaned his motor home of traces of Danielle once he became a suspect.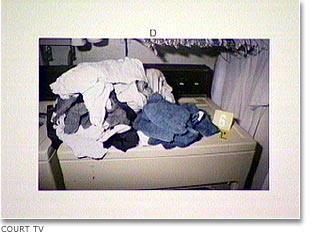 The Laundry Room
In Westerfield's laundry, police found fibers and hairs that they say link to Danielle.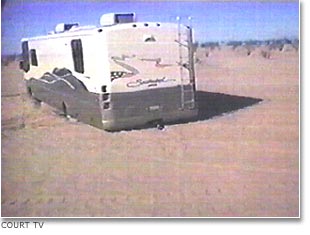 Westerfield's Recreational Vehicle
A videotape shot by a fellow RV camper shows Westerfield's 35-foot Southwind motor home stuck in a sand dune in Glamis two days after Danielle vanished. Westerfield gave police a complicated account of his RV wanderings that weekend, a trip even he admitted seemed "weird."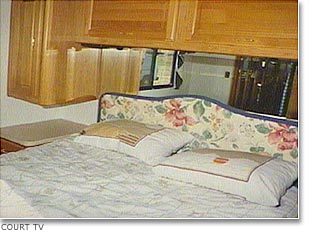 Inside the RV
Westerfield took bedding from the bedroom of his RV to a drycleaner on Feb. 4, the same day he became a suspect in Danielle's disappearance.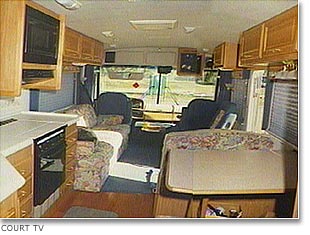 More Traces of Danielle
Police found Danielle's hair and a smudge of her blood in the RV. They also found two of her fingerprints, although none belonging to the defendant. People who encountered Westerfield during the weekend she went missing said he kept the windows and curtains of the vehicle shut tightly.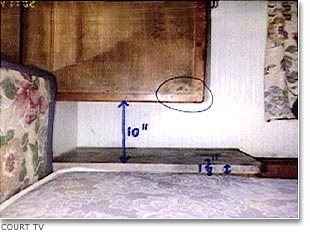 A Child's Handprint
Danielle's handprint was found on a cabinet above the bed in Westerfield's RV. The defense has suggested that Danielle had secretly played there before her disappearance, but prosecutors allege that Westerfield kept her there after abducting her.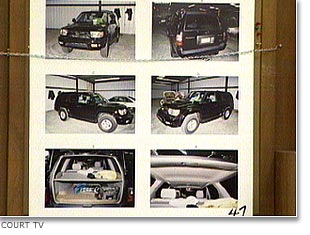 Westerfield's SUV
Police searched Westerfield's black Toyota 4Runner for Danielle on Feb. 4.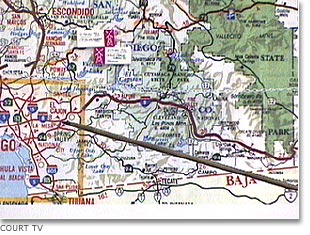 A Long, Strange Trip
The weekend Danielle vanished Westerfield took a long, meandering journey in his RV, driving from the beach to the desert and then back to beach. When presenting this map at trial, prosecutors used markers to show the communication towers that routed calls from Westerfield's phone that weekend.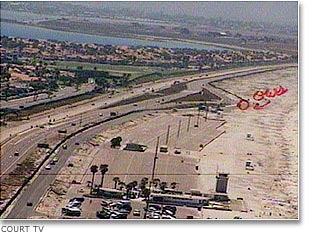 A Trip to the Beach
Westerfield said he went to Silver Strand State Beach Park in his RV the morning of Feb. 2, but finding it too cold drove to the desert. A day later, he said he returned to the beach, but finding the campgrounds closed, parked in a residential area across the street.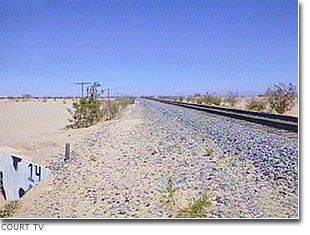 Second Passenger?
Westerfield drove some 160 miles to the desert outpost of Glamis near the Arizona border. He got stuck in the sand near Wash #14. A witness who helped him pull his RV out of the sand said he thought Westerfield spoke to someone in the vehicle, but the defendant told police he took the trip alone.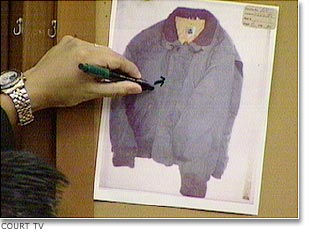 Westerfield's Jacket
DNA experts tested several dark spots on this jacket for blood. One, on the back of the collar, matched Danielle's genetic profile. One analyst told jurors there was only a one in 670 quadrillion chance the blood came from someone other than Danielle.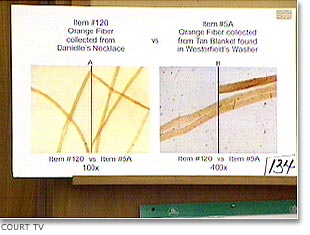 A Single Strand
A prosecution exhibit shows the similarities between an orange acrylic fiber found tangled in Danielle's necklace and fibers found in Westerfield's laundry and bedding.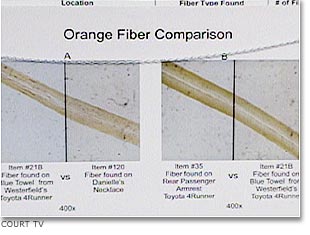 Orange Fibers
A prosecution exhibit shows the similarities between a fiber from Danielle's necklace and fibers from a towel in a laundry bag in Westerfield's SUV.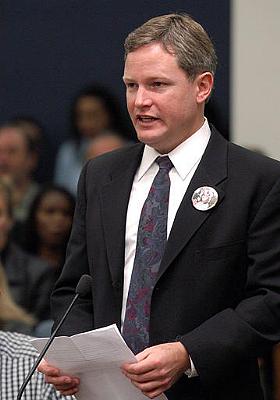 Damon van Dam, father of Danielle van Dam, makes a victim's impact statement at David Westerfield's sentencing hearing.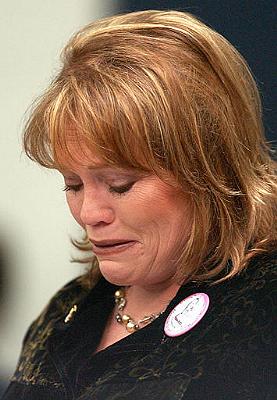 Brenda van Dam, mother of Danielle van Dam, cries after making a victim's impact statement at David Westerfield's sentencing hearing.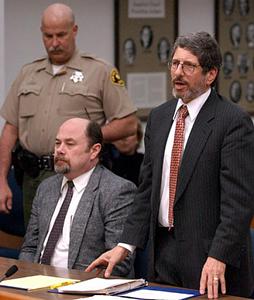 Defense attorney Steven Feldman, right, makes a statement as David Westerfield, center, and an unidentified sheriff's deputy, look on at Westerfield's sentencing hearing.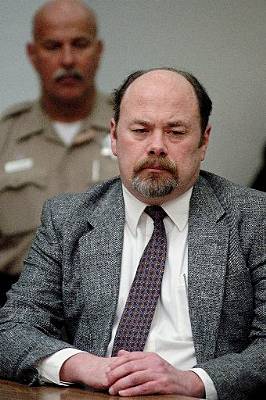 Convicted killer David Westerfield sits in court and listens to an impact statement made by Brenda van Dam, mother of Danielle van Dam, at his sentencing.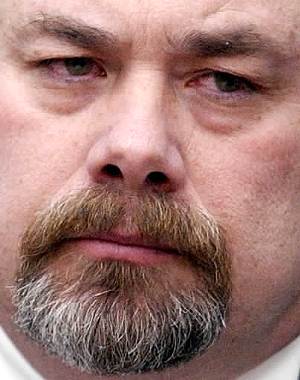 David Westerfield listens during his sentencing in a San Diego court.
CourtTV.com & SignonSanDiego.com