The victims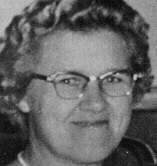 Margaret Whitman

Mother of Charles Whitman, who was stabbed in the chest and shot in the back of the head in the early morning of Monday, August 1, 1966. She left behind two other sons besides Charles Whitman: Patrick Whitman, who died of AIDS complications, and John Michael Whitman, who was shot and killed at a bar called "Big Daddies" in 1973 at age 24. Margaret Whitman's remains now rest in Lake Worth, Florida, along with those of her three son

.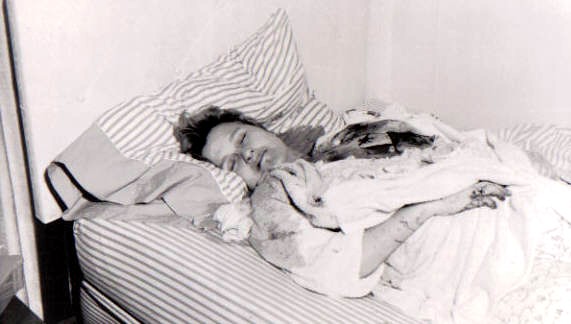 Margaret Whitman, as found by police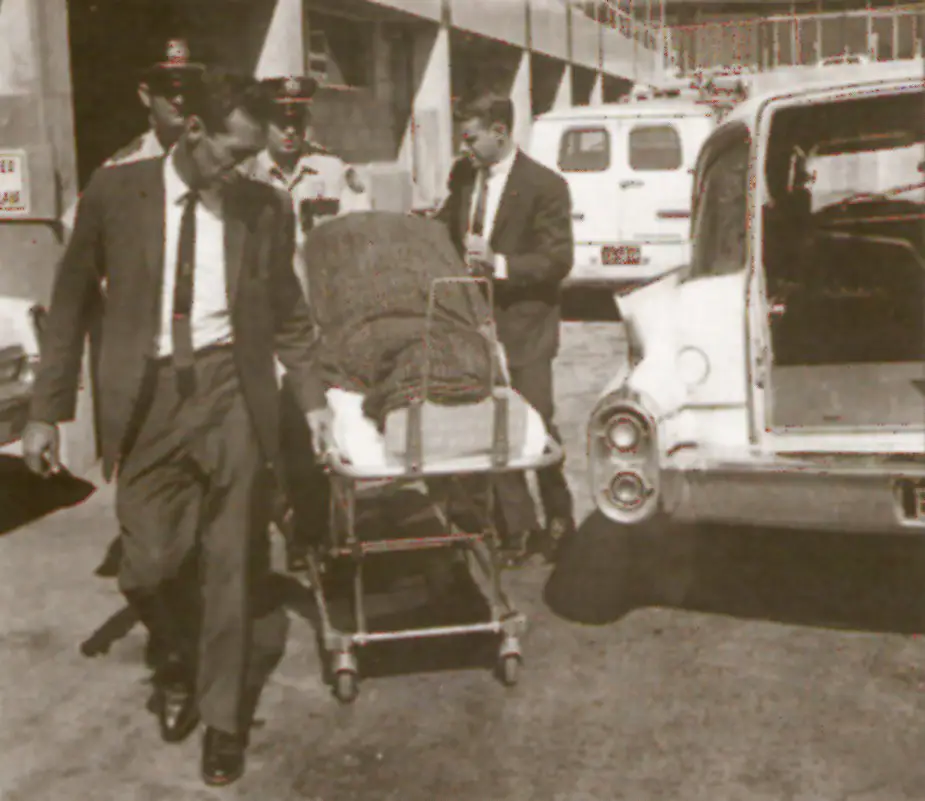 The body of Margaret Whitman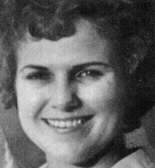 Kathleen Whitman
23-year-old wife of Charles Whitman, Stabbed three times in the chest while she was sleeping early Monday, August 1, 1966.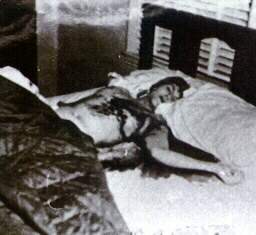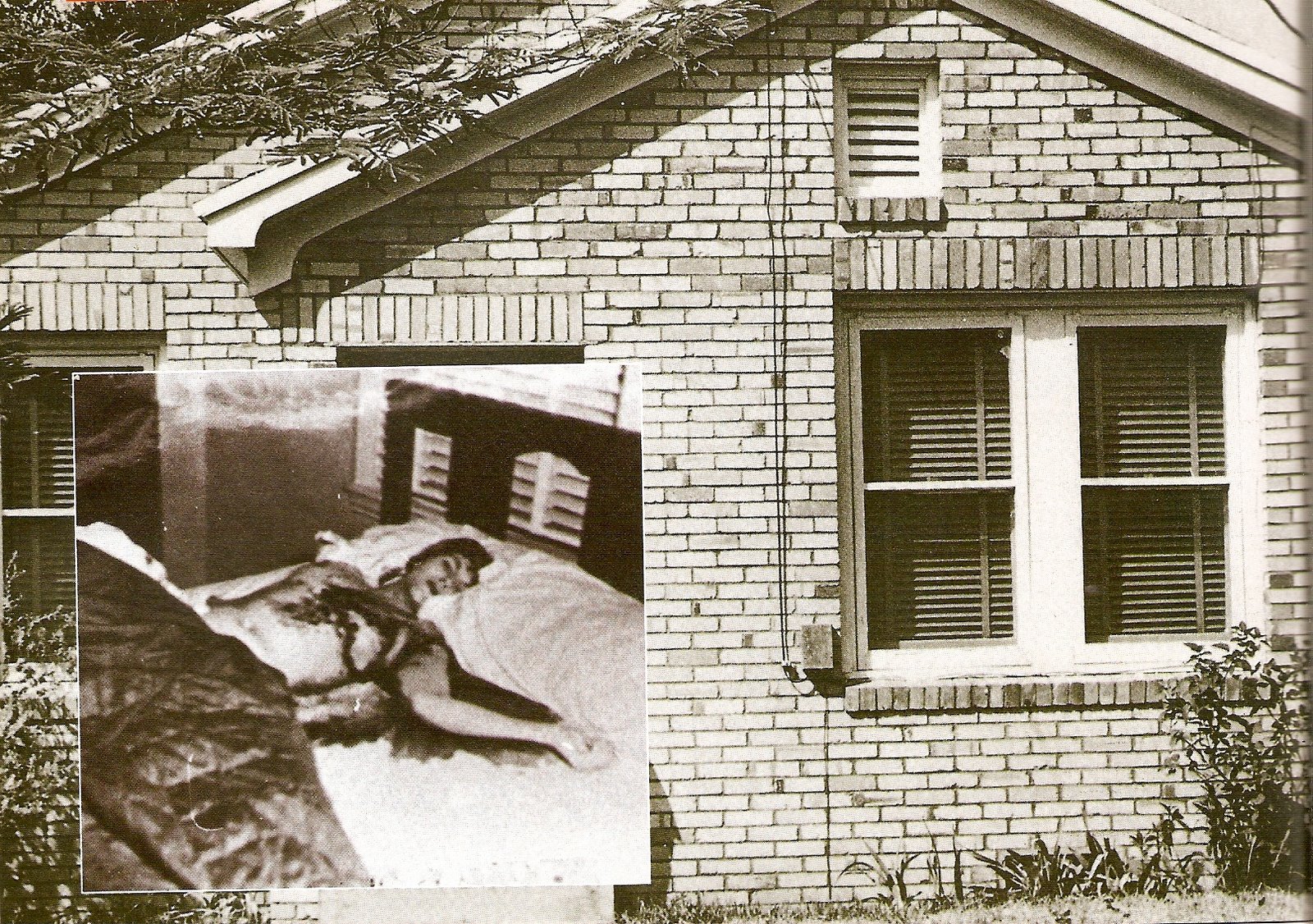 The body of Whitman's wife and the house of the mass murderer

.

Edna Townsley
Age 47. Receptionist. Divorced mother of two sons. Whitman encountered her on the 30th floor. He bashed her head in, probably with a rifle butt, with such force that part of her skull was torn away, also shot her in the head. He left her hidden behind the sofa to die.

Marguerite Lamport
Mike and Mark Gabour, the 16- and 19-year-old sons of M.J. Gabour, led their father, mother, aunt and uncle up to the observation deck of the tower just as Charles Whitman was just assembling his arsenal. He opened fire on them. M.J. Gabour heard the guns go off as his sons, his wife and his sister, (Mrs. Lamport), "came rolling down the stairs. Whoever did the shooting slammed the door."

Mark Gabour
M.J. Gabour turned his younger son over, saw he had been shot in the head. He was dead. So was Gabour's sister. Critically injured, his wife and his older son were bleeding profusely. Gabour and his brother-in-law dragged their dead and wounded to the 27th floor, sought for help but could find none.
Baby Wilson
Eight months pregnant, Mrs Wilson was walking from an anthropology class when a bullet crashed into her abdomen; she survived, but later gave birth to a stillborn child whose skull had been crushed by the shot.
Thomas Frederick Eckman
Age 19. As Whitman began shooting, Eckman threw himself onto Claire Wilson, in a vain attempt to protect her. A bullet passed through him and into Claire Wilson's abdomen. Thomas died at a local hospital.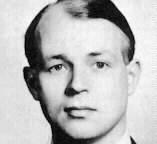 Robert Hamilton Boyer
33 years old. He was en route to a teaching job in Liverpool, England, where his pregnant wife and two children were awaiting him, stepped out onto the mall to head for lunch, was shot fatally in the back.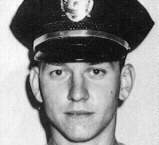 Billy Paul Speed
23 year old Policeman. He was one of the first patrolmen on the scene. He took cover behind the heavy, columnar stone railing at the south end of the mall; but a bullet zinged between the columns and killed him.

Roy Dell Schmidt
29 years old. Electrical Repairman. He was walking toward his truck after making a call when a bullet struck him in the stomach and killed him.

Thomas Ashton
22 years old. Peace Corps Trainee bound for Iran. He was strolling on the roof of the underground Computation Center when Whitman shot him dead.

Paul Sonntag
18. Paul was a lifeguard at an Austin pool, was accompanying Claudia Rutt ( below ). He stood up from a construction barricade to glimpse Whitman in the tower, he said to Claudia and a friend, Carla: "Carla! Come look, I can see him. This is for real." He was shot immediately after finishing the last sentence.

Claudia Rutt
18. Claudia was going for a polio shot she needed before entering Texas Christian University. After Sonntag fell, she moved from the baracade, and knelt beside him. Her friend Carla tried to move her, but Claudia was struck by a bullet in the chest.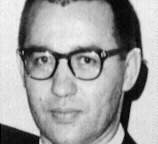 Harry Walchuk
39. Father of six and a teacher at Michigan's Alpena Community College. He browsed in the doorway of a newsstand after working all morning in the college library. Died while in emergency surgery from a gunshot wound.
ç

Thomas Karr
24 year old died on the operating table. He was walking toward his apartment after staying up almost all night for a 10 a.m. exam when he dropped to the pavement dying.
Karen Griffith
17-year old daughter of Harvey Griffith, Karen also had a sister Pamela. She was a student from Sidney Lanier High School, where Whitman's wife, Kathy, was a teacher. She was shot in the lung and died after a week in the hospital. Her funeral was held the following day at Crestview Memorial Park in Wichita Falls. Together with Kathy, she was the subject of dedication for her school's 1967 yearbook. Died Monday, August 8, 1966
David Gunby
A 23-year old electrical engineering student, Gunby was shot in the lower-left back, while walking towards the University library. During surgery to reconnect his severed small intestine, doctors realized that Gunby's sole kidney had also been damaged by the shooting. He later required a kidney transplant, and to go on dialysis. He moved to Fort Worth, Texas and on November 7, 2001 announced he was stopping dialysis. He died a week later at Harris Methodist Hospital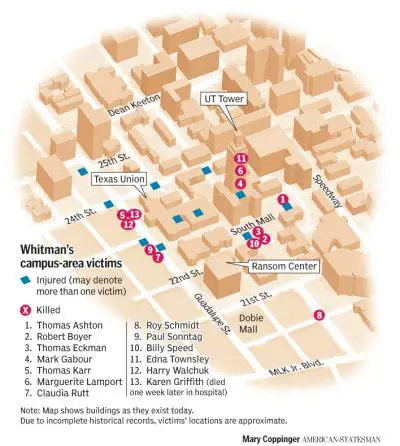 Whitman's campus-area victims.