A native of Victorville, California, born in 1943, Whitney began smoking at age eight and drinking at ten.
By age 12, he was a veteran of several armed robberies, and five years later, in 1960, he launched a crosscountry murder spree, notching the handle of his stolen .22-caliber pistol for each of the seven victims he killed between California and Florida.
The first murder, of Victorville gas station attendant Jimmy Ryan, was committed on February 12, 1960. "I did one," Whitney explained, "and I thought I just might as well go on. I planned to kill maybe a dozen or so. I was fed up. I was broke. I thought I'd better get some money somehow."
Eight days later, he murdered two homosexuals -- including a skid row derelict and a black chef -- in Phoenix, Arizona, stealing the chef's car for the drive to Tucson, where Whitney reverted to type by killing another gas station attendant. His car ran out of gas in Tombstone, and he started thumbing rides, arriving in Miami, Florida, by February 24.
On February 29, after five days of job hunting, Whitney murdered Ken Mezzarno at a Miami gas station, striking again the same day at another station, where he murdered 53-year-old Arthur Keeler.
Three days later, he pumped four bullets into Jack Beecher in another gas station holdup, but this time his victim survived, treating police to a description of the red-haired bandit and his car.
Police traced Whitney to his motel on March 4, but their man was already running. That day, he abducted Virginia Selby, a Hialeah housewife, from the parking lot at Sears. He drove her to a lonely site in northern Palm Beach County, where she grabbed a claw hammer and gashed his forehead before Whitney shot her to death. Arrested by a posse nine hours later, Whitney was tried and convicted of murder.
The jury's failure to recommend leniency made a death sentence automatic, and he came within two days of execution before the Supreme Court granted an indefinite stay on July 16, 1963.
In 1972, Whitney's sentence was commuted to life imprisonment.
Michael Newton - An Encyclopedia of Modern Serial Killers - Hunting Humans
---
389 U.S. 138
88 S.Ct. 314
19 L.Ed.2d 343
Dennis Manaford WHITNEY, petitioner,
v.
STATE OF FLORIDA.
No. 68.
October Term, 1967.
November 13, 1967
On Writ of Certiorari to the District Court of Appeal of Florida, Third District.
PER CURIAM.
The writ is dismissed as improvidently granted without prejudice to an application for a writ of habeas corpus in the appropriate United States District Court.
Mr. Justice DOUGLAS, dissenting.
The question presented here is whether Florida has deprived petitioner of equal protection or due process of law by summarily dismissing his collateral attack on a state criminal conviction without conducting an evidentiary hearing. Because of the increasing tide of habeas corpus petitions brought by prisoners (see Price v. Johnston, 334 U.S. 266, 293, 68 S.Ct. 1049, 92 L.Ed. 1356)—many of whom find they must turn to federal courts to obtain a hearing—the question is of considerable importance.
I assume that the Federal Constitution does not compel the States to provide any remedy for collateral attack of criminal convictions. Cf. Townsend v. Sain, 372 U.S. 293, 313, n. 9, 83 S.Ct. 745, 9 L.Ed.2d 770; Griffin v. People of State of Illinois, 351 U.S. 12, 18, 76 S.Ct. 585, 100 L.Ed. 891. But when a State makes available a means for review, it is held to a 'constitutional requirement of substantial equality and fair process.' Anders v. State of Claifornia, 386 U.S. 738, 744, 87 S.Ct. 1396, 18 L.Ed.2d 493.
It may not discriminate arbitrarily between persons applying for relief (e. g., Burns v. State of Ohio, 360 U.S. 252, 79 S.Ct. 1164, 3 L.Ed.2d 1209), and it must adhere to the requirements of due process. Swenson v. Bosler, 386 U.S. 258, 260, 87 S.Ct. 996, 18 L.Ed.2d 33. Though these rules were primarily developed with reference to appellate review, we have held them applicable with equal force to state post-conviction proceedings. Smith v. Bennett, 365 U.S. 708, 81 S.Ct. 895, 6 L.Ed.2d 39.
By Rule 1 of the Florida Rules of Criminal Procedure, F.S.A., ch. 924 Appendix, Florida has provided a means of collateral attack.
In his application petitioner alleged that extensive pretrial publicity—including television broadcasts of confessions given by him—prevented selection of a fair and impartial jury. Petitioner further alleged that he asked his trial counsel to request a change of venue, but counsel refused to do so. The Florida District Court of Appeal held that no evidentiary hearing was necessary because venue objections could only be raised at trial and because venue was res judicata under the judgment in a prior collateral attack by petitioner (see Whitney v. Cochran, 152 So.2d 727, 730 (Fla.)) that representation by trial counsel was adequate and not a farce or sham.
But this characterization and disposition of petitioner's allegations avoid the basic issue presented. Under Entsminger v. State of Iowa, 386 U.S. 748, 87 S.Ct. 1402, 18 L.Ed.2d 501, a defendant who specifically asked his attorney to take a plenary appeal was denied a constitutional right when the attorney took only a truncated appeal. The allegations of petitioner here clearly constitute a prima facie case of violation of this principle.
My Brother HARLAN characterizes this crime as 'a particularly brutal murder'—and so it was. But that does not alter the underlying constitutional question whether the atmosphere of the community had been so saturated by adverse publicity as to deprive the state trial of the constitutional requirement of due process. Sheppard v. Maxwell, 384 U.S. 333, 86 S.Ct. 1507, 16 L.Ed.2d 600. My Brother HARLAN states that from this record it is 'inescapable' that petitioner's trial counsel 'deliberately' chose to try the case before a jury that may have been exposed to petitioner's televised confessions. But with all respect, that is no answer to the present constitutional claim. Until we know the extent and degree of saturation of the public mind with the TV films, it is impossible to say whether or not counsel's failure to obtain a change of venue was harmless error under the ruling of Chapman v. State of California, 386 U.S. 18, 87 S.Ct. 824, 17 L.Ed.2d 705.
Far more than mere trial tactics and strategy is involved. In such a case the denial of the defendant's rights is not cured by outstanding representation by counsel during the balance of proceedings. It is no answer for the Florida courts to say counsel never moved at trial for a transfer to a county not saturated with pretrial publicity; for this failure of counsel is the very heart of the wrong allegedly done to petitioner. Nor are res judicata principles applicable, for as I read Whitney v. Cochran the Entsminger right-to-counsel issue was neither raised nor decided.
I would vacate the judgment and remand to the Florida courts so that the State may give petitioner the evidentiary hearing to which he is entitled. We needlessly burden the federal regime when we do not insist that Florida, which has provided a remedy, have the evidentiary hearing which will determine the nature and extent of the pretrial publicity and whether it was trivial or potentially damaging.
Mr. Justice HARLAN, whom Mr. Justice BLACK joins, dissenting.
I would affirm the judgment of the state court. I can find no sound basis for this Court's not reaching the merits of the questions brought here for review, even though I believe that the writ should not have issued in the first place. Nor do I believe that a federal habeas corpus proceeding should be encouraged, which is the implicit effect of the Court's 'without prejudice' dismissal, or, as my Brother DOUGLAS suggests, that the case should be remanded to the state court for a hearing.
Petitioner was convicted of a particularly brutal murder, committed in the course of an armed robbery. At trial, with advice of counsel, he entered into a written stipulation conceded to be the virtual equivalent of a guilty plea, confessing the murder. Consequently, the only question argued to the jury by counsel was whether it would recommend mercy; the jury declined to do so, and a sentence of death was imposed.
Prior to his trial, petitioner had confessed to five other homicides and one attempted homicide. These confessions were not referred to at trial. They were, however, allegedly given wide publicity by television and radio stations in the area where trial occurred. Contending that this publicity had deprived him of the right to trial before an impartial jury, petitioner brought this collateral proceeding in the state courts.
The Florida District Court of Appeal, rejecting the argument that petitioner's claim was foreclosed by his failure to raise it in prior proceedings, held that as a matter of state law the principle of res judicata is applicable, in criminal cases, 'only to those items actually raised in the prior proceedings.' Whitney v. State, 184 So.2d 207, at 209 (Fla.). (Emphasis in original.) On the merits the court rejected petitioner's claim, relying heavily on the fact that trial counsel had made no motion for a change of venue, and had not even undertaken to exercise all of his peremptory challenges. Cf. Beck v. Washington, 369 U.S. 541, 557-558, 82 S.Ct. 955, 8 L.Ed.2d 98.
The record also reveals that counsel conducted a vigorous voir dire during which, although for obvious reasons no mention of other crimes was made each juror represented that he could and would judge the case solely on the basis of what was presented in court. The conclusion that trial counsel deliberately chose to risk the mercy of a local jury, rather than court more imponderable hazards elsewhere, seems inescapable.
After trial, new counsel sought to depict this perfectly understandable piece of strategy as but the product of incompetence so gross as to give rise to a constitutional claim that the petitioner was deprived of the effective assistance of counsel. In light of the record, and particularly defense counsel's extensive summation, which clearly evinces as effort to make the best of a hopeless case by trying to save defendant from the death penalty, the claim now made is little short of frivolous.
I can find in this straightforward train of events no room for questioning the validity of this state conviction from a federal constitutional standpoint, or for further prolonging the case.
*****
SEX: M RACE: W TYPE: N MOTIVE: CE-felony
MO: Shot robbery victims; kidnapped and bludgeoned one woman.
DISPOSITION: Condemned on two counts in Fla., 1960; commuted, 1972.
---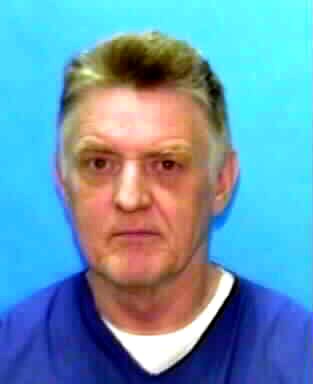 Dennis Whitney