Wholaver had been free on $100,000 bail pending trial on charges that he sexually molested his daughters. His bail was revoked and he was arrested January 2 because authorities were concerned that he would attempt to flee before the upcoming sexual assault trial.
His 28 year old brother, Scott, was charged January 3 with three counts of homicide as an accomplice. He remains in the Dauphin County Prison, being held without bail.
Authorities have charged Ernest Wholaver with three counts murder, which means prosecutors must prove he acted with malice and forethought, rather than a blanket charge of criminal homicide, which includes several degrees of murder and voluntary and involuntary manslaughter.
He also is charged with burglary, reckless endangerment and related counts. The endangerment charge is related to Victoria Wholaver's 9-month-old daughter Madison, who police found unharmed near her mother's body.
The charges against Wholaver were filed based upon a recommendation by the investigating grand jury, which heard testimony last week.
"Up until now, the investigation of this case has taken place in secret, with sealed warrants, secret testimony and behind closed doors," Wholaver's attorney, Spero T. Lappas, said Monday. "The filing of these charges entitles Mr. Wholaver to a speedy public trial, and we anxiously await the opportunity to defend this case in open court."
According to the grand jury documents, called a presentment, Scott Wholaver first told police he and his brother were looking for deer in Cambria County at the time the homicides occurred but later told police he drove his brother halfway across the state to the Middletown home of his wife and daughters.
According to the presentment, Scott Wholaver said they were drinking early on December 24 at a Cambria County bar when his brother said he wanted to go to his former home to get his dog.
Under the conditions of his bail release in the sexual assault case, Ernest Wholaver had been barred since July from visiting the home or contacting his family.
The presentment states that Scott Wholaver said he parked a block away from the home around 4 a.m. on Dec. 24 and watched his brother walk toward it, returning 10 minutes later "in an agitated state" and telling his brother to drive away.
"Scott Wholaver also indicated that on a prior occasion, Ernest Wholaver had indicated that he would kill Jean Wholaver, Victoria Wholaver and Elizabeth Wholaver," the grand jury presentment states.
The presentment also states that an uncle of the brothers said they did not come home on the night of the killings and that a .22-caliber revolver was seized during a search of the home of Ernest Wholaver Sr. in Cambria County, where Ernest Wholaver Jr. was living since the sexual assault charges were filed against him.
Marsico said that ballistics tests have not determined whether the .22-caliber revolver seized in the search was the murder weapon.
According to the presentment, police found a broken garage window at the Wholaver home, through which the garage door could be opened and an intruder could get inside the house.
---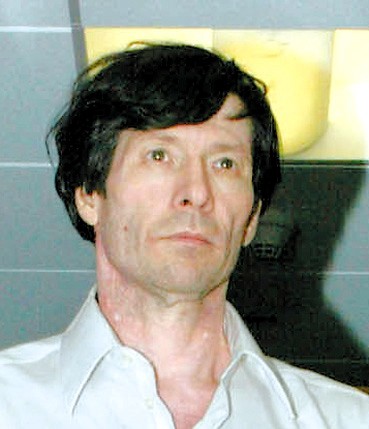 Ernest R. Wholaver Jr.