Syracuse serial killer's conviction upheld
By Jim O'Hara - The Post-Standard
November 13, 2009
Syracuse, NY - A state appeals court today upheld the conviction of serial killer Nicholas Wiley in the murders of three women in Syracuse five years ago.
Wiley, now 47, was sentenced by County Judge Joseph Fahey in October 2006 to serve life in prison without the possibility of parole for killing Tammy Passineau, Hannah Finnerty and Lottie Thompson in April and May 2004.
Wiley killed the women within months of his release from prison as a high-risk Level 3 sex offender.
Thompson was found dead in her apartment in the same West Onondaga Street building where Wiley lived. Finnerty's body was discovered in a trash bin outside the apartment building. Passineau's body was never found and authorities believe Wiley disposed of it in the trash bin and it was hauled away to the county trash-burning plant.
A County Court jury convicted Wiley of first- and second-degree murder charges.
The state Supreme Court Appellate Division in Rochester today found there was sufficient evidence to support the conclusion Wiley committed the three murders in a similar fashion. The court rejected his contention that his confession was the result of psychological coercion by police.
The Rochester court agreed only to overturn fines Fahey imposed on weapons charges involved in the three deaths.
First Chief Assistant District Attorney Rick Trunfio called the appellate court decision "really gratifying" given a prior history in which Wiley had been "freakishly successful" in appealing convictions in earlier cases.
The Rochester court had overturned Wiley's conviction in two earlier cases: a 1983 conviction in an incident in which he was convicted of striking a 67-year-old woman in the head with a claw hammer in her home and a 1991 conviction in an incident in which he was convicted of beating and sexually assaulting a 16-year-old girl.
Wiley went back to prison in both cases with shorter sentences.
In sentencing Wiley for the murders in 2006, Fahey told the defendant, "You're one of those creatures that occasionally slips through the gates of hell and walks among us causing death, pain and destruction."
---
The investigation continues into the murders allegedly committed by Nicholas Wiley
June 3, 2004
Syracuse police arrested the 41-year-old in connection with a double murder at a West Onondaga Street apartment complex.
Monday, 31-year-old Lottie Thompson was found stabbed to death in her apartment. Her body was discovered by a building manager. Investigators say she had been dead for several days, and that it was Wiley himself who tipped the building manager off to an odor coming from Thompson's apartment.
Upon discovering Thompson's body, police began their investigation in her apartment and worked their way outdoors.
On Tuesday they discovered the body of 22-year-old Hannah Finnerty in a dumpster. On Wednesday, investigators confirmed that Finnerty was five months pregnant. Like Thompson, she died as the result of multiple stab wounds.
Police say Wiley, a Level 3 sex offender, lived in the apartment complex and worked there as a handyman.
Wiley was arrested following the discovery of Thompson's body. After hours of interrogation, investigators say Wiley admitted to the murders of Thompson and Finnerty and discussed the possibility of other victims.
A joint effort has been launched between the Criminal Investigation Division and the Missing Persons Division.
Wiley entered a mandatory plea of not guilty for two charges of murder in the second degree.
He has been assigned an attorney, Tom Miller, and is being held without bail.
In addition to Miller, a representative of the Capital Defenders Office was present in court Wednesday.
If a third victim is found, Wiley may be charged with murder in the first degree and the DA will seek the death penalty.
Wiley's history with the law is a turbulent one – in 1979, at the age of sixteen, he was convicted of sexually assaulting and stabbing a 25-year-old woman and spent four years in prison.
Four years later, in 1983, he was charged with entering a home on Niagara Street and beating a 67-year-old woman in the head with a claw hammer. He got away with sixty dollars and six dollars in food stamps. An appeals court overturned his sentence and reduced his jail time.
After spending seven years in prison for that crime, he moved to Hawley Avenue and was convicted of raping and sodomizing a sixteen-year-old girl. He served twelve years before an appeals court once again overturned and reduced that sentence.
Now, five months after his most recent release from prison, many people living in his neighborhood are furious they were not notified that a Level 3 sex offender was living in their area.
The New York State Senate has passed a bill that forces law enforcement agencies to give out information about Level 3 sex offenders to entities with vulnerable populations.
Right now it's up to law enforcement agencies to decide whether or not it's necessary to inform those areas about the offender.
The law would also make it mandatory to release the exact name and any alias of the offender.
---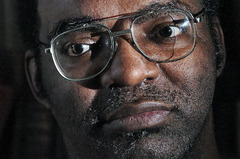 Nicholas Wiley