In early June 1985, 8-year-old Nichole Lapatta was reported missing from her home in Laplace, Louisiana, 40 miles from New Orleans.
Searchers found her body -- battered, raped, and strangled -- on June 6, discarded in some nearby woods that had become a makeshift rubbish dump.
A grisly bonus to their search was the discovery of another corpse -- identified as Billy Phillips, 25, from Tickfaw -- floating in the stagnant water of a local canal.
Phillips had been stabbed at least 84 times, with his hands severed and his genitals mutilated by a maniacal killer. A month later, on July 15, Frank Powe was thumbing rides near Bagdad, Florida, when a state trooper cautioned him against illegal hitchhiking.
The warning didn't take, and the 26-rear-old received a different sort of lesson that afternoon, when he was deliberately struck and killed by a hit-and-run driver.
Hours later, in Milton, Florida, sheriff's deputies were called to mediate a landlord-tenant dispute. John Wille and his girlfriend had missed several rent payments, and the landlord wanted them out. Persuaded by the sight of uniforms, Wille departed, but he crept back later and set fire to the landlord's mobile home, killing several pet dogs in the fire.
Charged with first-degree arson, the 21-year-old suspect denied everything, but his girlfriend was already talking, unloading a tale of random murder spanning four states. According to her story, Wille had given Frank Powe a lift out of Bagdad, later flying into a rage over Powe's flirtatious remarks to the woman. Beating Powe unconscious, Wille had thrown him in the pickup's bed and driven on for several miles before he stopped again, dumped Powe on the pavement and deliberately ran over his body.
Testimony from Wille's lover linked him to the Milton fire, and she described another case, years earlier, in which he burned another woman's home in retaliation for a police complaint. A phone call to LaPlace, Louisiana, confirmed the 1980 arson death of 78-year-old Ida Bodreaux, and police realized they had a serial killer on their hands. Charting Wille's travels between Louisiana and Florida, officers connected him with the murders of Nichole Lapatta and Billy Phillips, near LaPlace.
Wille was also suspected in the murder of a Houston motorist, and in the case of Michael Foulk, a Pensacola cab driver abducted and dumped in a ditch near Fairhope, Alabama. Breaking down in custody, Wille confessed to five of the murders, and then recanted everything, while agents of the FBI declared he might be linked with twice that many slayings.
Indicted for Frank Powe's murder in September 1985, Wille pled guilty to escape the electric chair, receiving a sentence of life imprisonment with no parole for the first 25 years.
Confined to a cell, he faced further indictments in the Foulk murder and at least two Louisiana cases.
Michael Newton - An Encyclopedia of Modern Serial Killers - Hunting Humans
---
Louisiana Man Sentenced To Life
SunSentinel.com
December 15, 1985
A Louisiana man who faces a murder charge in the slaying of an 8-year-old girl near his hometown has been sentenced to life in prison after pleading guilty to the unrelated killing of an Alabama man.
John Francis Wille, 21, of LaPlace, La., pleaded guilty Friday to the murder of Frank Powe, who was beaten to death and run over twice by a car on a Florida highway last summer, officials said.
Wille agreed to the plea on the condition the prosecution not ask for the death penalty, said Santa Rosa County detective Larry Bryant.
---
SEX: M RACE: W TYPE: N MOTIVE: PC/Sex./Sad.
MO: Drifter linked to murders of four men (including one sexually mutilated) and two females (an elderly woman burned in her home; an eight-year-old girl raped/strangled)
DISPOSITION: Life term with 25-year minimum in Fla., 1985; later condemned in La.
---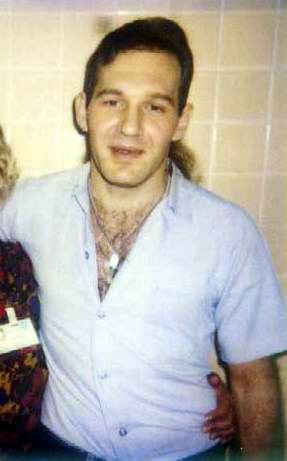 John Francis Wille