Carl Williams sentenced to life imprisonment, with a non-parole period of 35 years, for the murders
of Jason Moran, Lewis Moran and Mark Mallia. Here he is led from Melbourne Supreme Court
after a drug trafficking hearing in 2004. Picture: Richard Cisar-wright
Renate Laureano ... Carl Williams' glamorous 21-year-old girlfriend, and the subject of Roberta
Williams' vitriolic spray at Carl's recent court appearance. Picture: Craig Borrow
Lewis Moran ... crime patriarch and father of Jason Moran and stepfather to Mark Moran, themselves
both murdered - shot dead at the Brunswick Club on Sydney Rd in March, 2004. Pictured here
at the funeral of his associate Graham Kinniburgh in 2003. Picture: Ian Currie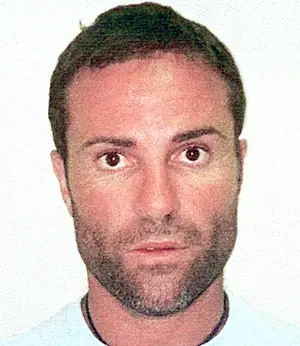 Mark Moran ... shot dead outside his Aberfeldie home in 2000. Carl Williams is believed to have pulled
the trigger, but charges were dropped after Williams pleaded guilty to the murder of three others.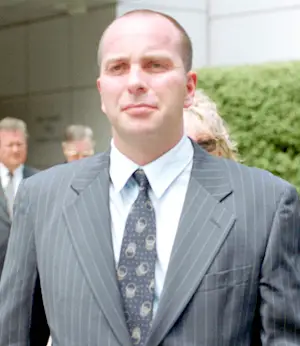 Jason Moran ... shot dead, age 36, with his associate Pasquale Barbaro in a van while watching
a children's football clinic in the Melbourne suburb of Essendon in June 2003. He allegedly
shot Carl Williams in the stomach four years earlier, sparking a series of bloody paybacks
- the Melbourne gangland wars - that have cost 27 lives. Picture: Paul Trezise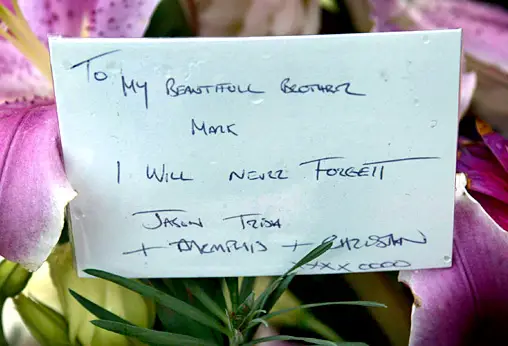 The card left by half-brother Jason Moran the grave of Mark Anthony Moran Cole at Faulkner Cemetery.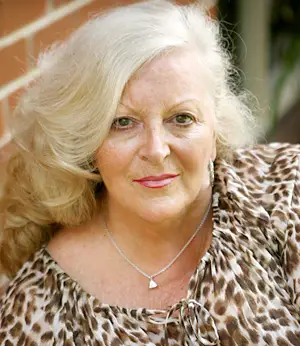 Judy Moran ... underworld war widow, lost her husband, Lewis, and sons Mark and Jason in the gangland war.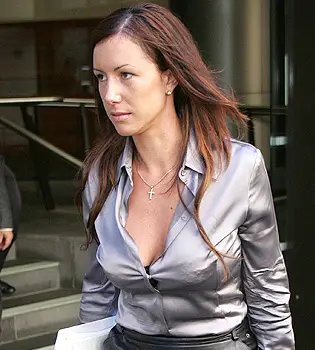 Zarah Garde-Wilson ... underworld solicitor convicted of contempt when she would not give
evidence at the trial of Keith George Faure, who was later convicted of murdering her
boyfriend, Lewis Caine. Lawyer for Carl Williams and fugitive Tony Mokbel.
Picture: Darren McNamara.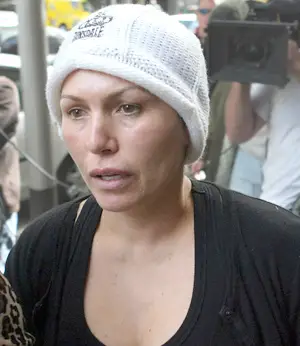 Roberta Williams ... convicted drug trafficker and estranged wife of Carl Williams. She violently
lashed out at Williams and his new girlfriend during one of his recent court appearances,
but was there to support him during his sentencing hearing.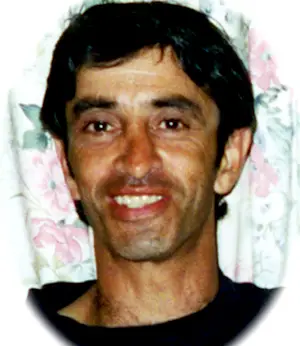 Pasquale Barbaro ... bodyguard killed with the man he was hired to protect, Jason Moran,
in Essendon in 2003 in a shooting orchestrated by Carl Williams. Picture: Channel 7.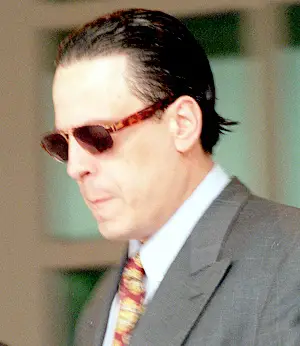 Alphonse Gangitano ... first victim in Melbourne's gangland killings, shot in the head from
close range in his Templestowe home in January 1998. A coroner later found associates
Jason Moran and Graham Kinniburgh were present. Picture: Ben Swinnerton.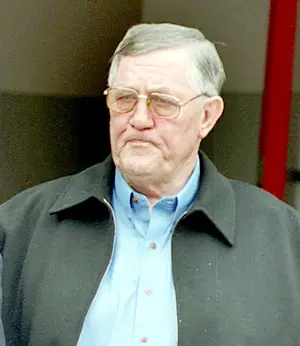 Graham 'the Munster" Kinniburgh ... crime veteran ambushed and shot dead outside his fortified
Kew home in December 2003. Acted as a mediator between rival criminals. Picture: Ellen Smith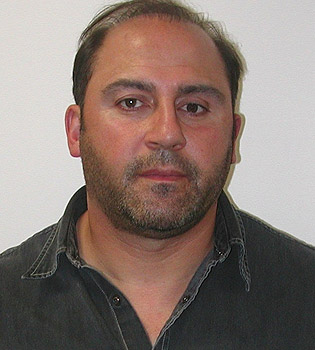 Tony Mokbel ... fugitive drug boss who vanished in March 2006 during his trial for cocaine
smuggling. Being hunted by Australian Federal Police and Interpol in 184 countries, he
was jailed in absentia for 12 years. A hitman has Mokbel and Carl Williams split a
$150,000 fee to have Lewis Moran killed.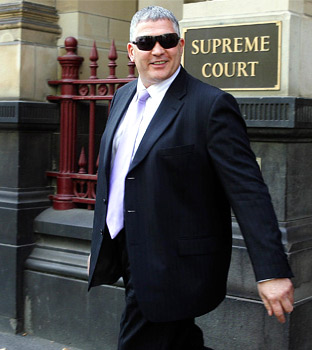 Mick Gatto ... former head of the so-called Carlton Crew and arch enemy of Carl Williams.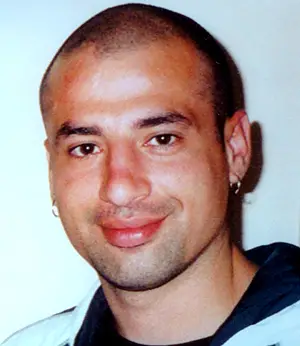 Andrew 'Benji' Veniamin ... prime suspect in four gangland murders, shot dead in a Carlton
restaurant in December 2004. Associated with Carl Williams. Picture: Jay Town
Mark Malia ... another of Williams' victims. His body was found in a burning wheelie bin
in Sunshine in August 2003. He had been strangled after being lured to a meeting,
bound and gagged, then possibly tortured with a soldering iron.
Mario Rocco Condello ... shot dead in the garage of his Brighton home in February 2006. Had been
due to face trial on a charge of incitement to murder Carl Williams and two other men in 2004.
John Furlan ... only the second victim of the gangland war, bombed in his car
in North Coburg in August 1998.
George Williams ... father of Carl, leaving court after one of his son's hearings in April.
Picture: Nicki Connolly