Clifton Williams guilty in death of Tyler woman
By Casey Knaupp - Tyler Morning Telegraph
10/02/2006

Clifton Lamar Williams faces life in prison or the death penalty after he was convicted Monday for the capital murder of an elderly Tyler woman.
Williams, 23, was found guilty after about one and one-half hours of deliberation by a Smith County jury for beating, strangling and stabbing to death 93-year-old Cecelia Schneider on July 9, 2005, before setting her body on fire and stealing her car and purse.
The four-woman, eight-man jury will begin hearing evidence Tuesday in the punishment trial for Williams in 114th District Judge Cynthia Stevens Kent's court.
The jury's verdict found that Williams was guilty of capital murder - committing murder during the course of another felony offense. The jury could have also convicted him of murder, aggravated robbery, robbery, arson, aggravated assault, burglary of a habitation, robbery, obstruction, retaliation or theft.
Jurors heard nearly four hours of closing arguments Monday. Prosecutors said Williams alone killed Ms. Schneider for drug money while defense attorneys contended that Jamarist "Monterrall" Paxton killed the victim, forced Williams to go along and cut himself to leave his DNA evidence behind and to drive the victim's car.
Smith County District Attorney Matt Bingham said Williams entered Ms. Schneider's back door "swinging," brutally beating her in the head before retrieving a knife from her kitchen and stabbing her to death. Bingham said Williams then set her body and her bed on fire before stealing her purse, which contained $40, and her car.
The defendant was in Ms. Schneider's car minutes after her murder, and he drove to his sister's house and insisted on changing his clothes, Bingham said. Williams told his brother-in-law that he cut his hand while fighting a man.
Bingham said he didn't have to prove that Williams, who smoked crack cocaine, killed Ms. Schneider for drug money. He said the victim lived "93 hardworking, law abiding years" before she was killed. He asked the jurors to imagine the viciousness of the attack on the woman who was 4-foot, 9-inches tall and never had a chance to defend herself.
He said the overwhelming evidence of the capital murder includes that Williams was familiar with Callahan Street, which the victim lived on, he cut himself on his right hand while stabbing her, left his DNA and fingerprint in her car and that he led police to where he discarded the purse and knife used in the murder.
Bingham said Williams made up several stories to witnesses and police before coming up with a story about being forced by Paxton to go along while he killed the victim.
"The defendant did this," Bingham said. "He did it alone."
There was no DNA evidence matching Paxton or Williams found in Ms. Schneider's house. Bingham told the jurors not to give the defendant the benefit for destroying evidence, adding that he burned the victim's body and her bed for a reason. He asked the jurors to convict him of capital murder.
DEFENSE'S SIDE
Defense attorney Melvin Thompson, said "Ms. Schneider's murderer is still walking the streets of this community."
He asked the jury why Williams would kill the victim for drug money if Williams' girlfriend was at his apartment smoking crack the day of the murder.
He asked where the compatible, credible evidence of murder was in the case. Thompson said the jury could not speculate why there's no evidence in the house - because it was burned up or washed away - and convict Williams. He said the jury can't convict him of capital murder because there was evidence he was in the victim's car, that he was familiar with Callahan Street or that he lied to police. He said his client was not charged with stealing a car, but capital murder.
He asked the jurors if they believed Williams was at the house because of his statements to police, then why wouldn't they believe that Paxton was at the scene because of his statements. Thompson said the statements by Williams were "ramblings of a man with a troubled mind," - a man who was not on his medication at the time he was interviewed.
Thompson said Paxton removed suspicion from himself by "putting it on" Williams. He said Paxton and people close to him all told police the story of Williams telling them he had killed an elderly man in North Tyler.
"I'm not going to call them a liar but something isn't right about their testimony, is it?" Thompson asked of Paxton and his girlfriend Stella Barnes.
He said Paxton is in prison for eight years for selling dope in a school zone. He said Williams was being used as a "scapegoat" in the murder for Paxton, who threatened Williams with a gun and left no fingerprints or DNA because he was wearing motorcycle gloves.
"We strongly believe the person who plunged the knife into the body of Ms. Schneider is not in custody," Thompson said.
He told the jurors to ask the state where its evidence was.
"The DNA doesn't exist," he said. "It doesn't matter why it doesn't exist ... The bottom line is there's no evidence and without evidence you can't convict."
Thompson said Williams came up with explanations for evidence that didn't exist because of what police told him. He said the one thing Williams didn't lie about and was consistent about was Paxton.
"We have a wonderful elderly lady who died a violent death" with the DNA of two unknown males under her fingernails, Thompson said.
Bingham said the DNA from two males found in her fingernails doesn't match Williams, Paxton or anyone else involved in the case. He said there was blood in her nails but the men's' DNA shows that she wasn't able to fight back.
A DNA analyst testified that a person can transfer DNA to another by everyday contact and Ms. Schneider's nails were only tested for men's DNA, not a woman's.
First Assistant DA April Sikes said Williams was not threatened or placed under duress by Paxton, as the defendant claimed. She said Williams needed more money to buy crack and found an "easy target" - an elderly woman who lived alone.
"Do not let him fool you ...," Mrs. Sikes said. "That man is a cold-blooded killer; nothing less."
She called Williams an "unbelievable selfish criminal."
"It's time to hold that killer responsible for taking her life," she said.
Mrs. Sykes said the guilty verdict would not be "real and true justice" but as close to justice as they could get for Ms. Schneider's life.
---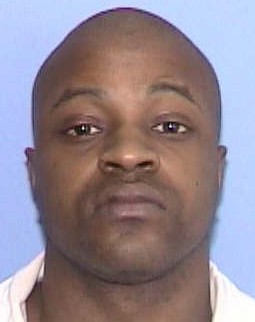 Clifton Williams