A Chicago native, born in 1942, Williams watched his mother die in childbirth, later witnessing the murder of his infant brother by a sadistic step-mother.
Convicted of armed robbery at age 18, he served time in state prison between 1961 and 1963, emerging to "go straight" as a security guard for a hospital in suburban Oak Lawn. By 1980, his behavior on the job was classified as "erratic," and Williams was demoted to a post with the hospital's maintenance department, where he showed no improvement.
Dismissed in 1983, he was embittered, hostile, seething with an urge to take revenge against society at large. Police believe that Williams murdered seven women in the period between his firing and July of 1984, though he was only charged in two of the suspected homicides.
The killer got careless on July 14, leaving his car near the home of 76-year-old Josephine McMullen, found tied to a kitchen chair in her Evergreen home, raped and strangled with a nylon stocking. Authorities learned that Williams had done some carpentry work for the victim, and discovery of his car nearby was the clincher.
A warrant was issued for his arrest on July 15, and police tacked on the similar slaying of 76-year-old Dorothy Smith, raped, stabbed and strangled with a nylon stocking in her home, her body swaddled in a shower curtain. Five other area deaths fit a similar pattern, but there was insufficient evidence for an indictment.
The search for Williams went national on July 17, when Josephine McMullen's car was found in Indianapolis. Authorities thought he might be traveling to see his ex-wife, in Georgia, but Williams had actually run home to Chicago, seeking help from his family.
Detectives were questioning his sister on July 20, when Williams appeared at the door and was taken into custody. Convicted on two counts of murder and rape, the defendant was sentenced to a term of life without parole.
Michael Newton - An Encyclopedia of Modern Serial Killers - Hunting Humans
---
Williams, George E.
(1943-
SEX: M RACE: W TYPE: T MOTIVE: Sex.
DATE(S): 1983-84
VENUE: Chicago, Ill.
MO: Home invader who raped/strangled elderly women
DISPOSITION: Life term without parole on two counts.
---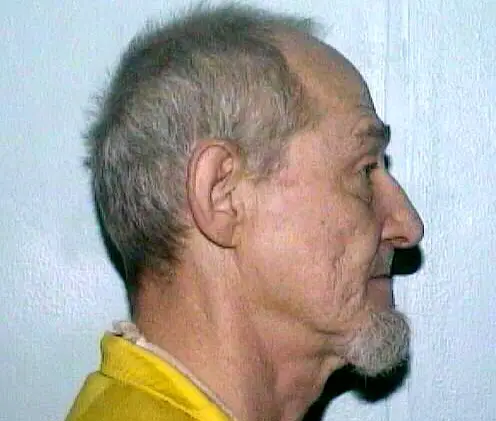 George Williams