Deaths are reviewed at home where accused nurse worked
The Associated Press
June 21, 2002
JEFFERSON CITY - The death of five patients at an Ashland, Mo., nursing home have been reviewed after a former nurse who had worked at the facility was charged with murder in the deaths of 10 people at a hospital where he also had worked.
The review of the deaths at the nursing home , Ashland Healthcare, found no rule violations, but a state official said Friday that the information would be given to a prosecutor handling the case against the former nurse.
The former nurse, Richard Williams, is charged with 10 counts of first-degree murder in the deaths in 1992 of patients under his care when he worked at the Truman Memorial Veterans Hospital in Columbia, Mo. He is accused of killing the patients with the drug succinylcholine, a powerful muscle relaxant that causes a person to stop breathing. The drug typically is used before inserting a breathing tube for surgeries.
Williams worked as director of nursing at Ashland Healthcare from July 1993 to July 1994. In that 12-month period, about 30 patients died at the nursing home. In the 10 months after his dismissal, six patients died. He is not charged in any of the deaths.
But after Williams was charged earlier this month in the hospital deaths, the state Division of Health Standards and Licensing began a review of some of the deaths in the nursing home that happened while Williams worked there.
"As a result of that review, we have not found that the facility violated any regulations dealing with nursing homes," said Darrell Hendrickson, deputy director of the division that licenses nursing homes and hospitals.
Hendrickson is to meet next week with Boone County prosecutor Kevin Crane to share information and discuss the next steps. Crane has said that additional charges remained a possibility.
"We're pursing the investigation, be it at the VA or elsewhere," Crane said.
The state review looked for any inconsistencies or anomalies in patient care, such as notations that a person was doing well before suddenly becoming ill and dying, Hendrickson said.
The state Board of Nursing previously investigated Williams' employment at the Ashland home and found that an abnormal number of deaths had taken place during that period.
Also Friday, Williams' pretrial proceedings were reassigned - at his attorneys' request - to Associate Circuit Judge Chris Kelly, and a preliminary hearing date was set for July 18.
Nurse charged in 10 deaths
A former nurse at 104-bed Harry S. Truman Memorial Veterans Hospital, Columbia, Mo., was charged with 10 counts of first-degree murder for the deaths of 10 patients at the facility in 1992, prosecutors said. Richard Williams, 36, was the subject of an investigation by the Boone County prosecutor in conjunction with the FBI and U.S. Department of Veterans Affairs. More than 40 patients died under Williams' care in 1992. Previously, FBI officials had identified 22 of the deaths as "moderately suspicious" and 11 deaths as "highly suspicious." Williams has denied the charges.
---
State reviews records of Boone County nursing home where Williams worked
VA deaths rekindle investigation
News-Leader Staff and wire services
June 10, 2002
Kansas City — State health officials are re-examining a series of deaths at a mid-Missouri nursing home during the time it employed a nurse now charged with killing 10 patients at a Columbia veterans hospital.
The nurse, Richard A. Williams, worked at Ashland Healthcare from July 1993 to July 1994. About 30 patients died at the 60-bed home in Boone County during that one-year span.
In a previous investigation, the county medical examiner called the number of deaths "statistically significant" but ruled out foul play.
But now Darrell Hendrickson, deputy director of the division of health standards and licensure in the Missouri Department of Health and Senior Services, said the department is reviewing patient records from Williams' time at Ashland "in light of recent occurrences."
Williams, 36, was charged June 3 in Boone County Circuit Court with fatally poisoning 10 patients under his care at the Truman Memorial Veterans Hospital in 1992. Public defender Kathryn Benson, whose office is defending Williams, has said Williams will plead innocent. He remains in Boone County Jail without bond.
Before working at Truman, Williams was employed as a licensed practical nurse at St. John's Health System in Springfield from June 1988 through May 1989.
St. John's officials have said there is nothing in Williams' employment history to suggest further inquiry is necessary.
The charges against Williams in Boone County are based on a new round of toxicology tests that use technology not available 10 years ago. The tests indicated that the patients were administered a paralyzing drug called succinylcholine, which induced immediate respiratory arrest.
The first investigation into Williams' employment at Ashland began in late 1995 after the state Board of Nursing discovered what it called an "abnormal" number of deaths there. The county medical examiner said he found no proof of wrongdoing and closed the investigation in February 1996.
The state inquiry is a result of the charges filed last week.
"Once the news came out," Hendrickson said Friday, "people close to the case history with Ashland said we maybe ought to go back and see that we haven't missed anything and make sure nothing has changed."
The health department will review its own reports on Ashland for the time Williams worked there.
---
Ex-nurse pleads not guilty in patient deaths
CNN.com
June 4, 2002
A former nurse pleaded not guilty Tuesday to charges he murdered 10 hospital patients by injecting them with lethal doses of a muscle relaxant.
Richard Allen Williams appeared at the arraignment via closed-circuit television from the Columbia jail where he is being housed. He was without counsel at the hearing but has since hired two lawyers.
He was ordered held without bond.
Williams was charged with the murders Monday after authorities said they used newly available technology to find evidence in the 10-year-old case.
Authorities accuse Williams of giving the victims succinylcholine, a powerful muscle relaxant, while they were patients at Truman Memorial Veterans Hospital in Columbia in 1992 when he was a nurse there.
The investigation involved state officials, the FBI and agents from the federal Department of Veterans Affairs.
According to an affidavit outlining the state's case, 41 mysterious deaths occurred on Ward 4E of the hospital between May and August 1992 while Williams was on duty. It was determined that people under Williams' care were 20 times as likely to die as other patients on the ward.
In 1993, authorities obtained permission to exhume the bodies of 13 of those who died. Lab tests at the time failed to reveal a cause of death.
The affidavit says that in January 2001 health care inspectors and medical experts agreed the deaths suggested the patients were given a paralytic-type drug.
Based on the findings, Veterans Affairs Inspector General Richard Griffin recommended new tests using technology unavailable at the time. The new tests indicated that 10 of the 13 victims were given succinylcholine, which can cause muscle paralysis and death.
It is commonly used to induce temporary paralysis of skeletal muscles while breathing tubes are inserted into patients.
Authorities say succinylcholine was commonly present in the hospital in 1992 and that it was available to all registered nurses, including Williams. Authorities say Williams was the only hospital staff member who was on duty in ward 4E when all of the 10 victims died.
Nine of the tested victims were men 58 years old or older and one was a 69-year-old woman.
Boone County Prosecuting Attorney Kevin Crane said authorities have not forgotten the other suspicious deaths. "We do not consider this investigation to be over. It will continue throughout this process," he said.
Crane declined to discuss a possible motive, saying the state does not have to prove a motive in this case.
Griffin credited the persistence of the investigators. "It was never a cold case as far as our organization and the FBI were concerned. We never gave up on the case," he said.
---
Deaths at the VA hospital : Record shows battle to prosecute nurse
By Terry Ganey
COLUMBIA, Mo. - The patients were not expected to die.
Yes, they were sick. Some, seriously ill. That's why they came to the Harry S. Truman Memorial Veterans' Hospital in 1992. But according to hospital records, doctors said their conditions were not life-threatening. In fact, some of them were about to be sent home.
That's why, when they began to die in alarming numbers in spring and summer 1992, relatives were shocked and caregivers suspicious. Death often came in the middle of the night on the watch of a newly licensed nurse that some began calling the "Angel of Death."
So mysterious were the deaths that five years later, after the bodies of 13 were exhumed and autopsied, a nationally known pathologist could not determine the cause.
It was not until last week, when 10 first-degree murder charges were filed against the former nurse, Richard Allen Williams, that surviving relatives got some answers. A new test determined that the veterans - nine men and one woman - had died from injections of a powerful paralyzing drug.
All of the victims died while Williams was on duty. He was the only nurse who was with them all. He had access to the drug. A whistle-blower who first documented Williams' activities believes he killed 42 patients at the veterans hospital - and perhaps others at a nearby nursing home.
For some of the victims' families, Williams' arrest brought a measure of satisfaction.
"We had pretty well given up hope that anything would happen," said Gary Havrum, whose father, Elzie Havrum, died at the hospital 10 years ago this month. "Nothing will bring my dad back. We just want justice to be served."
The story of what Richard Williams is accused of doing is more than a tale of multiple murder.
It's a story of federal bureaucrats who appeared concerned about damage control and said little about the unexplained deaths. It's about whistle-blowers who, fearing retribution from the hospital's administrators, secretly went to the FBI. Without that, the case may never have come to light. The inspector general's office of the Department of Veterans Affairs has reported that if left to the hospital administration or the regional VA office, the suspicious deaths might never have been brought to law enforcement's attention.
Code blue
Columbia, with its four major medical facilities, is a hospital town.
The 200-bed veterans hospital near the University of Missouri football stadium adjoins the university's medical school and hospital. In 1992, doctors and nurses at the VA facility were worried about the large number of "code blues" that were taking place on Williams' night shift in Ward 4-East.
A code blue is a case in which emergency resuscitation efforts are used to try to keep a patient alive. Williams, a registered nurse since March 8, 1992, was often in charge of the 27-bed ward between midnight and 8 a.m. Shortly after he came on board, the number of deaths spiked dramatically.
A nurse on 4-East noticed the numbers of deaths and thought that someone could be doing "mercy killing," according to an FBI report. Another nurse said that she asked twice that Williams be transferred from the ward in either April or May, but that the requests were denied.
"I wanted to reassign him because there was a lot of talk about the deaths and he being on when the patients died," said Cynthia Pescaglia, the head nurse on 4-East. There had been more than a dozen deaths on the floor in one month, while other units reported three in one month.
But the family of Elzie Havrum knew none of this on June 14, 1992, when he was brought to the hospital weak and short of breath but not in acute respiratory distress. Havrum, 66, had survived a shrapnel wound while serving in the Army in the Philippines in 1944. After his discharge, he and his wife, Helen, reared a family in Fulton, Mo., where he worked in a brick factory and ran an auction business.
A hospital note said initially, Havrum "felt better" after he was admitted. A granddaughter visited him at the hospital until about midnight, and when she left he was talking with her and seemed OK. That's why the family was so surprised to get a call an hour later saying Havrum had died.
Williams' nursing notes show that he was with Havrum between 12:45 a.m. and 1 a.m. June 15. Havrum's doctor said she was called to the room at 1:15 a.m. and found her patient pulse-less, not breathing and with fixed and dilated pupils. She pronounced Havrum dead.
Months later, after fingers pointed to Williams, and the Columbia Daily Tribune disclosed that he was on duty when so many deaths occurred, Williams angrily denied a connection.
"Someone has it in for me," he said. "I'm not guilty of anything." Although fellow workers were calling him the "Angel of Death," Williams said, "I didn't become a nurse to mercy-kill or to determine when someone would die."
"Why are you killing my patient?"
In July 1992, the hospital's quality improvement staff noted the number of deaths and Williams' association with them. Hospital director J.L. Kurzejeski later testified that the first he heard of problems with Williams was in late July or early August 1992.
Later that month, the talk in the halls had grown from whispers to accusations. A hospital board investigation was convened on one of the deaths on Williams' vigil - the death on Aug. 22, 1992, of Leo Yamry, 75, of Eldon, Mo. A physician in training, Muhannad Al-Kilani, was overheard to ask Williams a startling question.
"Why are you killing my patient?" asked Al-Kilani, a Jordanian in residency.
"Are you kidding?" Williams replied.
"No," said Al-Kilani.
The remark led to Williams' removal from patient care. In early September, during an internal board examination of the incident, Al-Kilani said he had made the remark in jest. But he also said, "That patient died. And those other two patients, and these two patients were unexpected to die, and both of them died with the same nurse." Williams was cleared of patient abuse in that one incident. But he was assigned to clerical duties.
By then, members of the quality improvement staff had taken their concerns to Dr. Gordon Christensen, associate chief of staff for research. Christensen, an epidemiologist, was skeptical, but he agreed to investigate.
Using a computer, Christensen analyzed employee time records, nursing notes and patient charts to where and when the deaths occurred and who was present. He substituted coded letters for nurses' names and used a cross on his chart to symbolize the deaths. The findings startled him.
Statistics show that hospital deaths most often take place around 8 a.m., and the numbers peak again late in the afternoon. People seldom die in hospitals between midnight and 3 a.m. But Christensen's analysis showed that on 4-East that's when most of the patients were dying. He determined that of 55 patients who died on the ward between March 8 and Aug. 22, 45 were under care of "Nurse H." Christensen believed "Nurse H" was killing people.
He told Linda McGary, a member of the hospital's quality of care team, that "Nurse H" was way off the charts.
"Oh my, that's the one," McGary said. "Nurse H" was Williams.
Just before the Labor Day weekend in 1992, Christensen called an emergency meeting and told Kurzejeski that the police should be called. Kurzejeski rejected the recommendation.
"I thought again it was premature . . . there was no evidence that anybody did anything wrong," Kurzejeski said later.
Eddie Adelstein, a hospital pathologist, later said he was present for a telephone conference call between Kurzejeski and Steve Falcone, the VA chief of staff for the central region.
"Mr. Falcone said to Mr. Kurzejeski, 'The last time we had to call in the FBI, we ended up firing the director and the chief of staff. Is that something you want us to do?'" According to Adelstein, Kurzejeski said "no."
On Sept. 30, nearly a month after Christensen made his initial report to Kurzejeski, he held a news conference to respond to reports of an internal investigation into deaths at the hospital.
"Unless something else should appear, there is no intent to do any further investigation," Kurzejeski said.
Kurzejeski could not be reached to comment for this article.
A secret meeting
The event that would lead to the federal investigation happened a few days after that news conference. Then-state Rep. Ken Jacob, D-Columbia, called Phillip Williams, an FBI agent in Jefferson City. Jacob, who is a lawyer, told Williams that two people had come to him with information about the hospital deaths.
Jacob said they wanted to talk to the FBI but wanted to remain anonymous. On Oct. 5, Williams met with the hospital sources.
"They reported there were over 50 deaths that had occurred and that they had reported this information to the hospital administration," said Jacob, who is now a state senator. The two sources also disclosed the information to Rudi Keller, a reporter for the Columbia Daily Tribune. After stories about the deaths and Jacob's involvement in the investigation were published, some VA hospital staff members bought a half-page newspaper ad that said Jacob was attacking the hospital for political reasons.
"The hospital administration was more concerned about bad publicity for the hospital rather than whether these murders actually occurred," Jacob said in an interview last week.
Based on the sources' information, the FBI began an investigation. Medical files were seized and examined. A few weeks later, Agent Williams (no relation to nurse Williams), visited David Havrum, another of Elzie Havrum's sons. Williams wanted permission to exhume Elzie Havrum's body.
Agent Williams "said that they knew there was something wrong but they didn't know what it was at that time, but they knew something was suspicious in his death," David Havrum said later. He said Williams had told him that the agents knew that the veterans didn't die from a disease.
Between Feb. 21 and March 5, 1993, the bodies of 13 veterans who died at the hospital were exhumed from cemeteries throughout Missouri and taken to the Fountain Mortuary in Columbia. Dr. Michael Baden, chief of forensic science for the New York State Police, performed the autopsies and took tissue samples. The 13 were considered most suspicious of the deaths that had occurred on Williams' watch. Agents had many to choose from. During the 60 days between May and August 1992 while Williams was on duty, there were 41 deaths, 19 of them "code blues."
Federal investigations move with glacial slowness. The investigation of the veterans' deaths moved even slower. The FBI lab put a higher priority on other cases - the bombing of the World Trade Center and the deaths of the Branch Davidians at Waco, Texas. At one point a private contractor was hired to run tests. Agents became angry when the contractor's attention was diverted to work on the defense of O.J. Simpson during his murder trial.
By then, Williams was working with patients at another medical facility.
Silencing whistle-blowers
Before Williams was charged last week, the only person the VA wanted to prosecute as a result of the hospital investigation was Christensen. That's because Christensen wrote to the state Board of Nursing to report what he knew about Williams. Christensen was alarmed because Williams had resigned from the veterans hospital and was working at Ashland Healthcare, a nursing home located about 15 miles south of Columbia. Williams began working part time at the facility in July 1993 and went full time in March 1994.
Christensen said that Kurzejeski had refused his request that he write to the board and threatened him with prosecution if he did so. After consulting with his minister, Christensen wrote anyway. The Justice Department later rejected the VA's request that Christensen be prosecuted.
Meanwhile, the number of deaths increased at Ashland during the time Williams was there. From June 1993 to June 1994, more than half the home's 55 residents died - nearly triple the average death rate for nursing homes in Missouri. The Boone County medical examiner's office focused on 30 deaths that occurred during the year Williams worked at Ashland.
Six residents died in the 10 months after Williams' dismissal from the home on July 13, 1994. No charges resulted. Williams was removed after state inspectors found that he had failed to adequately supervise staff to ensure the safety, treatment and care of residents.
In fall 1995, three years after the problems at the hospital became public, the VA's inspector general issued a report critical of the hospital's management. The report said Kurzejeski and two other administrators were too slow to act on reports of Williams' connection with the deaths.
"It seems the director . . . felt before you report to law enforcement you need a body laying there with a knife in its back," said assistant inspector general Jack Kroll.
In addition to Kurzejeski, the report blamed chief of staff Earl Dick and director of nursing Catherine Wine. By the time the report was issued, both Dick and Wine had been demoted and Kurzejeski had retired.
Christensen said the report did not go far enough. He believes top hospital administrators covered up the deaths. Christensen says that his claims have killed any chances of his advancement within the VA and that at one point, officials threatened to fire him.
Sen. Christopher "Kit" Bond, R-Mo., said Christensen and others at the hospital should be commended for "putting the care of patients above everything else."
Exasperated over the FBI's delay in reporting its findings, Bond peppered the Justice Department, the FBI and the VA with letters. In February 1998, the FBI reported that it could not determine how the veterans died. Dr. Baden, who performed the autopsies, said the deaths could not be explained by the diseases listed on death certificates or by any other cause. The FBI lab returned the samples to Boone County Medical Examiner Jay Dix, who stored them in a freezer.
Verdict
Rudi Keller agonized over the Williams case. As a reporter for the Columbia Daily Tribune, he was the first to associate Williams' name with the deaths in print. For years he aggressively reported the story, obtaining records under the Freedom of Information Act and recounting every development. He found himself facing an intense personal crisis.
"I had the feeling that I had accused someone of murder in print where there will never be a final decision," said Keller, who now lives in Louisville and is no longer a journalist. "If he didn't do it, the man's reputation can never be repaired. I once had some very intense worries that I had ruined someone falsely."
The case was more heartwrenching for the veterans' families. Every day, Helen Havrum, Elzie's widow, would wonder about it.
"It eats on the whole family because there's no closure to it," Gary Havrum said.
Havrum's family filed a wrongful death suit against the government, which came to trial in summer 1998 before U.S. District Judge Nanette Laughrey.
The testimony came from hospital officials, doctors and nurses, medical examiners, FBI agents and members of the Havrum family. But not Williams. On Aug. 7, 1998, Laughrey determined - by the preponderance of evidence - that Williams was a murderer.
"I believe nurse Williams killed Elzie Havrum," Laughrey said in her ruling. "I am convinced the VA staff was alerted to the relationship between Richard Williams and deaths prior to Elzie Havrum's final admission." She awarded the Havrum family $450,000.
Keller, Christensen and many relatives of the dead veterans believed that Laughrey's ruling was the last word because a statute of limitations had expired on other claims.
A reopened case
In November, Wayne Kessler, a special agent in the VA's Office of Inspector General, visited Dix, the Boone County medical examiner, who had held onto the specimens from the bodies of the 13 veterans. Kessler hand-delivered 10 samples (three had deteriorated) to National Medical Services, a private lab in suburban Philadelphia.
The lab uses advanced forensic techniques to help solve crimes. The inspector general's office wanted the lab to use a newly developed test for a paralytic type drug.
Dr. Kevin Ballard, director of analytical toxicology at National Medical Services, analyzed tissue specimens from Elzie's Havrum's kidney, diaphragm and liver. He found concentrations of succinylmonocholine, a substance that shows the presence of succinylcholine, a powerful paralytic blocking agent. The drug is often administered to patients before surgery.
"As soon as the drug is given, people are paralyzed, and they can't breathe on their own," Dix said. "Someone has to be present to help the person breathe with a ventilator."
Based on Ballard's report, authorities believe Havrum was injected with succinylcholine between 1 a.m. and 1:08 a.m. Ballard made identical findings on the samples from the nine other veterans. The report was made May 7, and on May 31, Dix said the 10 deaths were homicides.
"Mr. Williams is the common denominator essentially with each of these 10 patients," Dix said. "None of them was legitimately given succinylcholine. Each died while Mr. Williams was on duty."
It will be up to Boone Country Prosecuting Attorney Kevin Crane to prove the circumstantial case beyond a reasonable doubt. He said that he was weighing whether to seek the death penalty and that he would ask members of the victims' families about that.
As for whether the investigation will look at other deaths at the hospital or at the Ashland nursing home, Crane said, "Simply because these are the victims we've identified doesn't mean we have forgotten anybody."
At the news conference in which Crane discussed the charges, reporters repeatedly asked Richard Griffin, the VA's inspector general, why it had taken so long.
"We never gave up on the case," Griffin said. "A complicated case such as this one, it's not unusual for it to take several years."
Families of some of the victims were there, too, including Gary Havrum. Asked how he felt about the VA's investigation, Havrum did not want to comment.
"I don't know, apparently they have been working on it to find the truth," Havrum said. "It seems that way."
Asked what he thought about the death penalty for Williams, Havrum said, "I have no objection to it. If he in fact did these things, he had no mercy on them. I see nothing wrong with doing the same to him."
Bill Bell Jr. of the Post-Dispatch staff contributed to this report.
---
Ten years of mystery
Events surrounding patient deaths at Harry S. Truman Memorial Veterans' Hospital in Columbia and the subsequent investigation:
April or May 1992 - Increasing number of deaths on Ward 4-East leads a nursing supervisor to ask nursing director Catherine Wine to transfer nurse Richard Allen Williams to another ward. The request is denied.
June 1992 - A report by a hospital CPR committee notes a significant increase in the number of deaths and a possible link with Williams.
Aug. 28, 1992 - The quality improvement staff meets with Dr. Gordon Christensen, assistant chief of staff for research, to say their review makes them believe patients are being murdered. Christensen's own analysis finds that Williams cared for 45 of the 55 patients who died on the ward between March 8 and Aug. 22. He reports his findings to hospital director J.L. Kurzejeski and suggests police be called. He declines.
Sept. 21, 1992 - Internal investigation of one death clears Williams, but he is assigned to clerical duties. A regional VA team notes that some staff members had "grave concerns" about Williams.
Sept. 30, 1992 - Kurzejeski responds to reports of suspicious deaths with a news conference to say there's nothing to worry about.
Oct. 5, 1992 - Two staff members secretly meet with an FBI agent. Agents seize records from the hospital.
January 1993 - The FBI says review of records does not explain the large number of deaths.
Feb. 21-March 5, 1993 - The bodies of 13 veterans who died at the hospital are exhumed for tissue samples to be tested as part of the FBI investigation. Evidence processing is delayed by other cases such as the Branch Davidian standoff at Waco, Texas, and the 1993 bombing of the World Trade Center.
January 1994 - Williams resigns from the VA hospital to become director of nursing at Ashland Health Care Center, a nursing home.
July 13, 1994 - Williams is fired after the state Division of Aging criticizes care at the home.
September 1994 - The VA's inspector general's office reports that patients were 20 times more likely to die when Williams was on duty.
Fall 1995 - Inspector general reports that a "dysfunctional top management team" at Truman should have alerted police two months before the FBI began its investigation.
October 1995 - Boone County Medical Examiner Jay Dix reviews state Board of Nursing report on deaths at the Ashland nursing home while Williams worked there.
November 1995 - Elzie Havrum's family files a wrongful death suit against the U.S. government. Havrum died on June 15, 1992, hours after being admitted to Truman Ward-4 East.
November 1995 - A state report says an "abnormal number of deaths" occurred at Ashland Health Care Center while Williams was employed there.
February 1996 - An investigation of patient deaths at Ashland Health Care nursing home in 1993 and 1994 shows no evidence of foul play.
February 1998 - An FBI report says the cause of death for any of the 13 exhumed veterans cannot be pinpointed. Hospital director Gary Campbell says, "This is over with for us."
July 1998 - Civil trial begins in the wrongful death case filed by the family of Elzie Havrum. Thomas Young, the medical examiner for Jackson County, testifies that Havrum's death was a homicide caused by codeine poisoning.
Aug. 7, 1998 - U.S. District Judge Nanette Laughrey rules that the evidence leads her to believe that Williams was responsible for Havrum's death. She awards $450,000 to the family.
September 1998 - Richard Williams is put on probation for three years by the state Board of Nursing. He admitted that he had failed to ensure a safe environment for patients at Ashland Health Care in 1994 and that he had been convicted of stealing from a St. Louis employer in 1996.
March 1999 - Christensen and others tell the House subcommittee on Veterans Administration Oversight and Investigations that the Department of Veterans Affairs represses free speech and punishes whistle-blowers and that honest employees' jobs are eliminated when they report poor patient care.
January 2001 - The Veteran Affairs' office of inspector general reviews the deaths and concludes that the victims could have been given a paralyzing drug. Tests to detect the drug, not available in 1993, are now available.
November 2001 - An investigator for the Veterans Affairs' office of inspector general retrieves from Dr. Jay Dix tissue samples of 10 of the 13 veterans whose bodies had been exhumed in 1993. The FBI had provided the samples to Dix, the Boone County medical examiner, in 1998.
May 7, 2002 - Dr. Kevin Ballard, director of analytical toxicology at National Medical Services, finds that succinylmonocholine is present in tissues of all of the 10 victims. Ballard says each of the 10 people was exposed to succinylcholine shortly before their deaths.
May 31, 2002 - Boone County's Dix rules each of the 10 deaths a homicide.
June 3, 2002 - Boone County Prosecuting Attorney Kevin Crane charges Richard Williams with 10 counts of first-degree murder.


---
Nurse in Missouri Charged With Killing Patients
By REUTERS
July 18, 2002
COLUMBIA, Mo., July 17 (Reuters) — A Missouri grand jury indicted a former veterans' hospital nurse today on charges of killing 10 patients in 1992.
The indictment here said Richard Williams, now 36, administered the drug succinylcholine, a derivative of curare that is used as a poison by South American Indians, to kill nine men and one woman while working as a nurse at Truman Memorial Veterans Hospital in Columbia.
A prosecutor said he would announce next week whether he would seek the death penalty.
Though Mr. Williams was charged by the authorities last month, prosecutors sought a formal indictment, returned today by a grand jury here in Boone County that heard from 121 witnesses.
Prosecutors have yet to describe a motive for the killings, whose victims ranged in age from 58 to 85.
Mr. Williams, who worked at the hospital from 1989 to 1993, was implicated by new technology that detected a byproduct of the poison in the victims' remains.
---
Richard Williams
Thanks to new medical testing technology, prosecutors thought they solved a decade-old string of mysterious deaths at a Missouri nursing home when they charged former nurse Richard Williams with 10 counts of first-degree murder in 2002.
The tests found that 10 people who died at the Truman Memorial Veterans Hospital in Columbia, Mo., between March and July of 1992, had been given the powerful muscle relaxant succinycholine, which stops breathing, shortly before their deaths.
An investigation by the FBI and the Office of Inspector General in the Department of Veterans Affairs determined that 41 people died on Ward 4E between May and August 1992 while Williams was on duty. Investigators concluded patients were 20 times more likely to die while Williams was working than while 11 other nurses were on duty.
However, the charges were dropped in August 2003 after newer science called the succinycholine results into question. Boone County Prosecutor Kevin Crane dismissed the charges because subsequent tests by the FBI and National Medical Services found the unexplained presence of the residue in control samples of tissue meant to provide a standard for comparison.
"I think as far as I'm concerned, it's the end of it, due to my innocence," Williams, now 37, told the Columbia Daily Tribune upon his sudden release from prison.
---
400 F.3d 1102
Richard Allen WILLIAMS, Appellant,
v.
NATIONAL MEDICAL SERVICES, INC.; Kevin Ballard, Appellees.
No. 04-2665.
United States Court of Appeals, Eighth Circuit.
Submitted: February 18, 2005.
Filed: March 16, 2005.
Before WOLLMAN, HANSEN, and BENTON, Circuit Judges.
BENTON, Circuit Judge.
Richard Allen Williams appeals the district court's dismissal of his negligence action against National Medical Services, Inc. ("NMS") and its employee Kevin D. Ballard, M.D., Ph.D. Jurisdiction being proper under 28 U.S.C. § 1291, this court affirms.
While a nurse at the Veterans Hospital in Columbia, Missouri, Williams was the subject of a criminal investigation into the death of several patients. The prosecutor retained NMS and Ballard to test tissue samples from 10 patients in order to determine the cause of death. Relying on Ballard's initial report, the prosecutor charged Williams with 10 counts of murder in the first degree. NMS and Ballard wrote the prosecutor — over a year later, but before trial — that the report was unreliable. Cleared on all charges and released from custody, Williams now sues NMS and Ballard for negligence.
This court reviews de novo a district court's decision to dismiss a cause of action for failure to state a claim. Carter v. Arkansas, 392 F.3d 965, 968 (8th Cir.2004). Williams alleges that NMS and Ballard breached their duty of care by negligently testing and wrongfully concluding the patients were homicide victims. The district court dismissed the complaint for failure to state a claim, because, under Missouri law, NMS and Ballard — as expert witnesses — owed him no duty of care.
In diversity cases applying Missouri law, this court is bound by the decisions of the Supreme Court of Missouri. Rucci v. City of Pacific, 327 F.3d 651, 652 (8th Cir.2003), citing Cassello v. Allegiant Bank, 288 F.3d 339, 340 (8th Cir.2002).
In Murphy v. A.A. Mathews, 841 S.W.2d 671 (Mo. banc 1992), the Supreme Court of Missouri permitted a cause of action against a party's own expert witness for negligently performing litigation support services — as an exception to the general rule of witness immunity. The court held that because the expert agreed to provide professional services to a party for a fee, it assumed the duty of care of a skillful professional. See Murphy, 841 S.W.2d at 682. This decision rested "primarily upon the commercial relationship assumed by the professional and his or her role as an advocate." Id.
Williams requests expansion of this exception to permit a cause of action against an expert witness for an adverse party. Although no Missouri court has decided this precise issue, this court may consider relevant dicta that predict how the Supreme Court of Missouri would rule. See W. Forms, Inc. v. Pickell, 308 F.3d 930, 933 (8th Cir.2002), quoting Bass v. Gen. Motors Corp., 150 F.3d 842, 846-47 (8th Cir.1998). In Murphy, the court stated:
Our holding would not subject adverse expert witnesses to malpractice liability because in that situation, the expert owes no professional duty to the adversary.
Murphy, 841 S.W.2d at 682 n. 11.
Accordingly, the Supreme Court of Missouri would find that NMS and Ballard owed no duty of care to Williams, an adverse party. The district court properly dismissed his cause of action. The judgment is affirmed.


---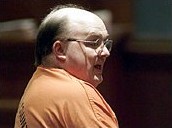 Richard Allen Williams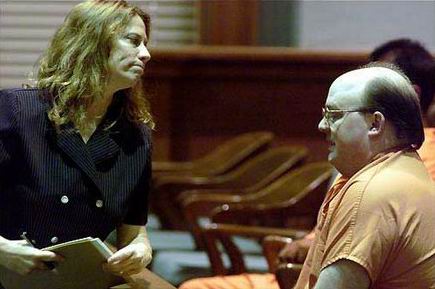 Public defender Kathryn Benson, left, talks with Richard Allen Williams following his arraignment in Boone County (Mo.) Circuit Court. Williams, 36, pleaded innocent Monday to 10 counts of first-degree murder for allegedly killing patients a decade ago while working as a nurse at the Truman Memorial Veterans Hospital in Columbia, Mo. Boone County Prosecutor Kevin Crane told the court he would seek the death penalty in the case. (July 23, 2002)