The Atlanta Missing and Murdered Children cases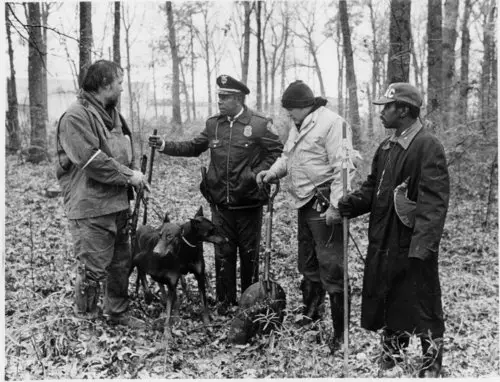 About 50 volunteers went out in a cold Sunday drizzle to scour wooded areas of College Park
near the sites where the bodies of three boys had been found in this 1981 photo.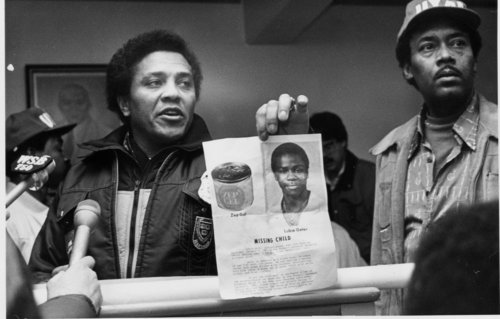 At the West Hunter Street Baptist Church, Atlanta Police Chief Eldrin Bell holds up
a photo of missing child, Lubie 'Chuck' Geter in this 1981 photo.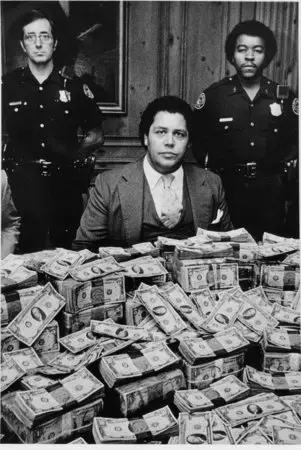 Atlanta Mayor Maynard Jackson poses with the reward money
for the capture of the murderer in this 1981 photo.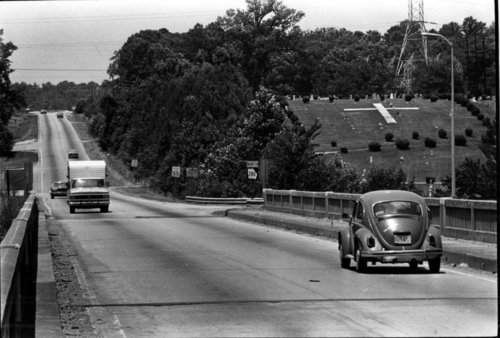 A Volkswagen heads north into what was then semi-rural Cobb County on the South
Cobb Drive bridge over the Chattahoochee River. It was on this bridge that Wayne
Williams was sighted the night of May 22, 1981 - the event that eventually led to
his arrest in the murder of Nathaniel Cater.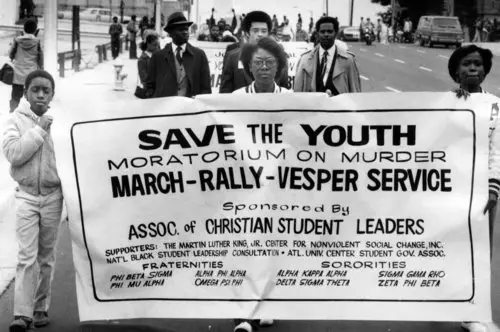 About 150 marchers walk with a "Save the Youth" banner as they make their way
through downtown Atlanta in this 1981 photo.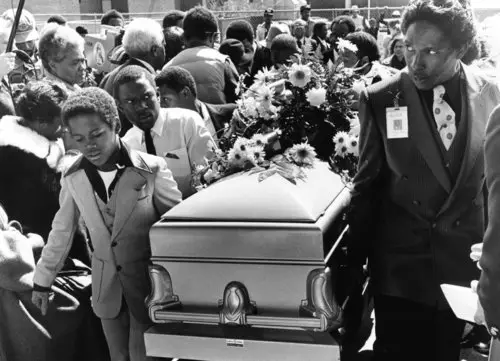 Young pallbearers bearing the body of Curtis Walker into the new St. John Baptist Church in this
1981 photo. The case of Walker's murder was re-opened in 2005 but remains unsolved.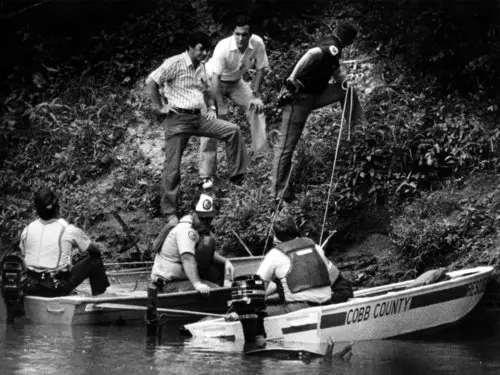 The body of Nathaniel Cater, 27, is pulled from the Chattahoochee River in this 1981 photo.
Wayne Williams was convicted of the murder of Cater and Jimmy Ray Payne, 21, in 1982.
Williams never stood trial for murdering a child.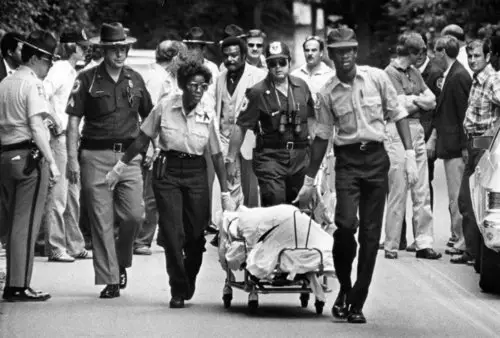 Ambulance attendants move the body of Nathaniel Cater from the Chattahoochee River in
this 1981 photo. Police staked out the South Cobb Drive bridge over the river and heard a
splash on May 22, 1981. Shortly thereafter a white 1970 Chevrolet station wagon driven by
Wayne Williams was seen slowly driving away. Dog hair and fiber evidence in the vehicle
would be a major factor in building the case against Williams.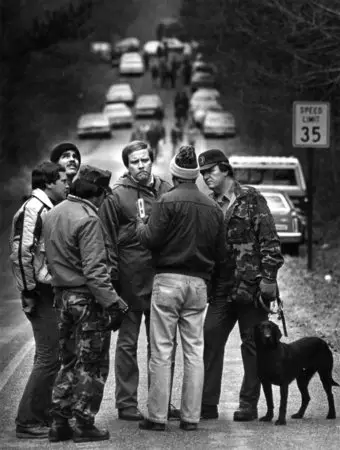 Police prepare to search along Vandiver Road in southwest Atlanta where the
strangled body of 14-year-old Lubie "Chuck" Geter was found.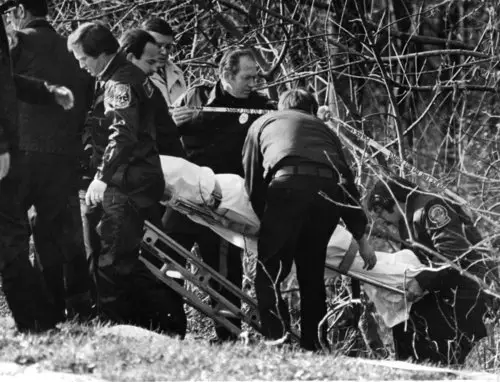 Police officers remove body of Patrick Baltazar from wooded area near Corporate Square
in DeKalb County in this 1981 photo. By early 1981, twenty black children had been
slain in twenty months.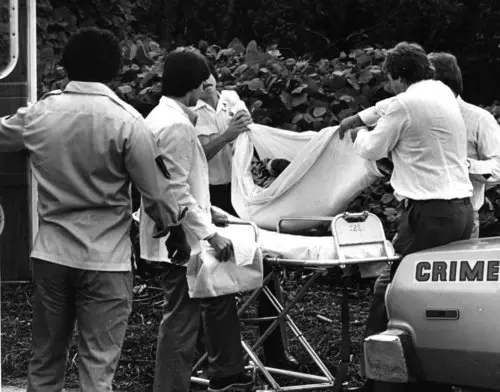 Atlanta police officers remove the body of a child from the Chattahoochee riverbank in this
1980 photo. Most of the Atlanta Child Murder victims were young male children or teens.
So many children disappeared in 1980 it was called the "Summer of Death" in Atlanta.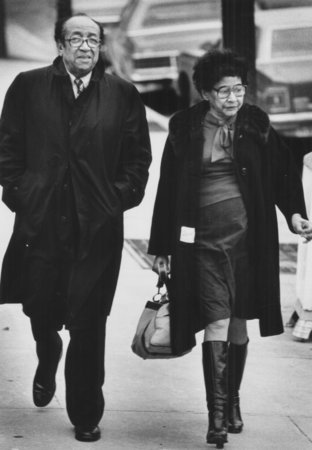 Homer and Faye Williams go to testify in the murder trial of their son Wayne Williams
in this 1982 photo. Jury selection began on December 28, 1981, and lasted six days.
When seated, the jury was composed of nine women and three men, with a racial
breakdown of eight blacks and four whites. The trial officially began Jan. 6, 1982,
with Judge Clarence Cooper presiding.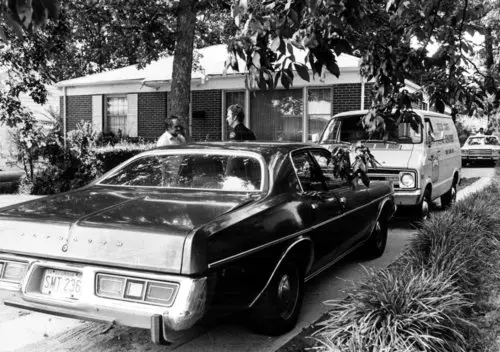 Williams was born and raised in his parent's house in Atlanta's Dixie Hills neighborhood,
the area from which many victims would later disappear. After Williams' conviction for the
murder of two adults in 1982, Atlanta police declared 23 of the 29 child murders solved.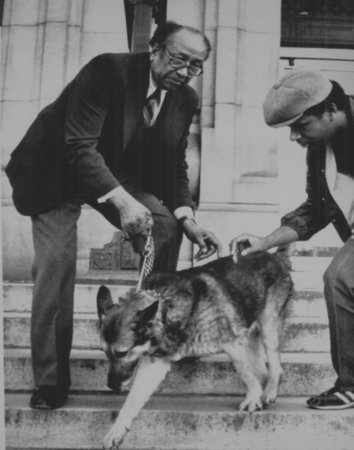 Homer Williams, left, father of Wayne Williams, leaves the Fulton County Courthouse in 1982
with the family dog Sheba. The evidence against Williams was not ironclad, but he failed a
polygraph test and hairs and fibers on one of the victims was found to be consistent with
those from Williams' home, car, and dog.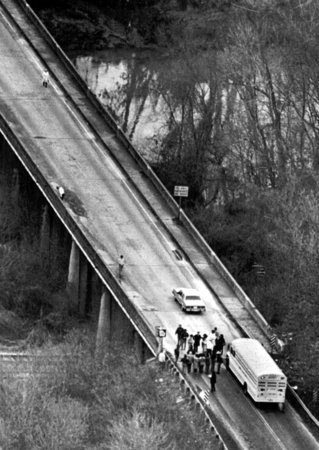 Jurors in the Wayne B. Williams trial leave the bus to walk onto the Jackson Parkway Bridge
to personally examine the site where the prosecution said Williams dumped his victims into
the Chattahoochee River in this 1982 file photo.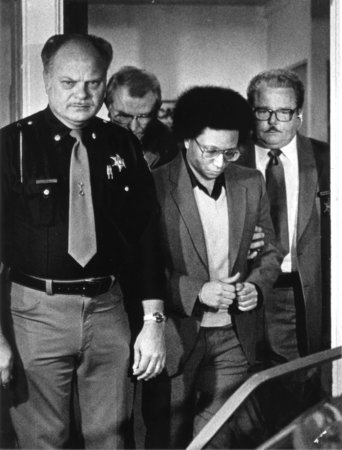 Wayne Williams leaves Fulton County jail on his way to the court house for his trial, Feb. 15, 1982.
On February 27, 1982, he was found guilty of two murders and was sentenced to two consecutive life terms.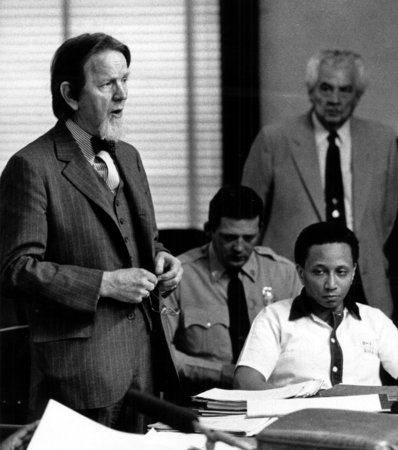 Wayne Williams, dressed in prison whites, looks on as attorney Bobby Lee Cook
stands to argue his case during a 1986 retrial hearing.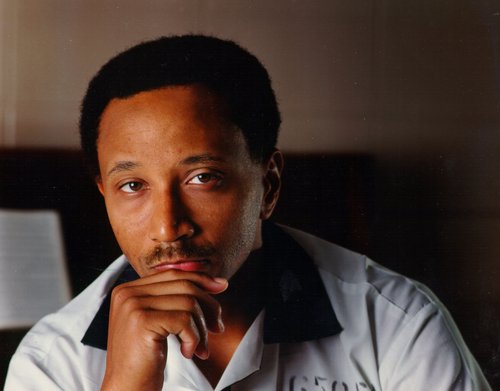 In a rare prison photograph, Wayne Williams poses in the visiting room, which doubles
as a chapel at the Valdosta Correctional Instution June 17, 1991. Through the years,
Williams has maintained his innocence.
The Atlanta Journal Constitution - AJC.com

Wayne Bertram Williams biography