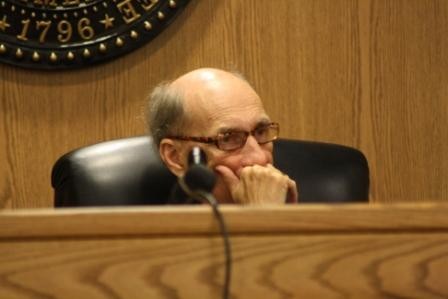 Judge Jon Kerry Blackwood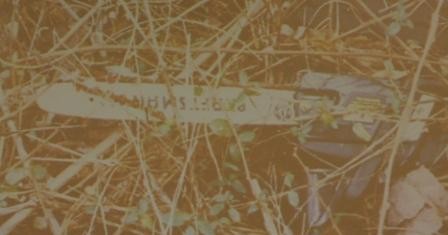 Photo showing the chainsaw as it lay beside I-75 in Bradley County as officers discovered it.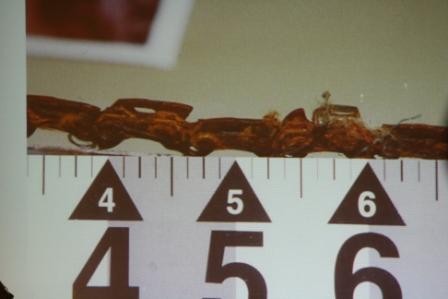 Evidence photo showing chainsaw with chain containing material that matched
that which Adam Chrismer was wearing at the time of his death.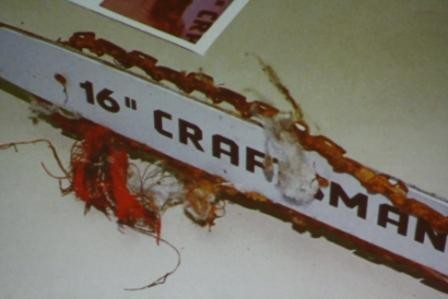 Chainsaw with material from Adam Chrismerís clothes in chain.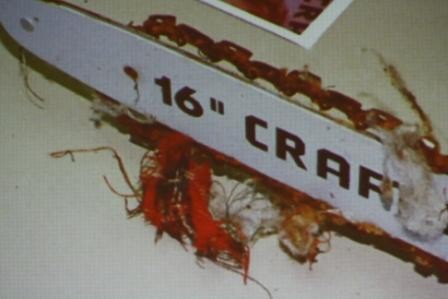 Chainsaw used to dismember Adam Chrismerís body is shown with clothing pieces still on chain.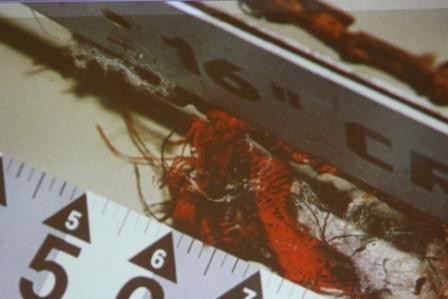 Evidence photo showing the chainsaw blade with pieces of cloth that matched
clothing Adam Chrismer was wearing when dismembered.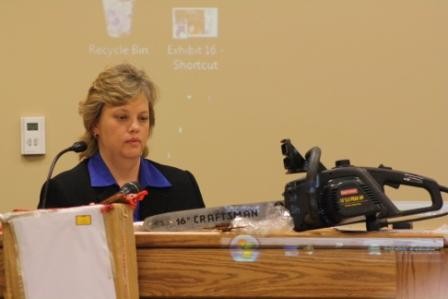 TBI agent Linda Littlejohn.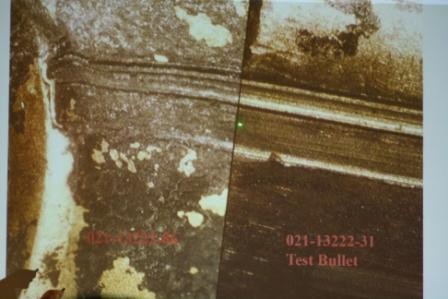 Microscopic view of bullet found in Samantha Chrismerís body on left compared to
test bullet fired from suspected murder weapon shown on right.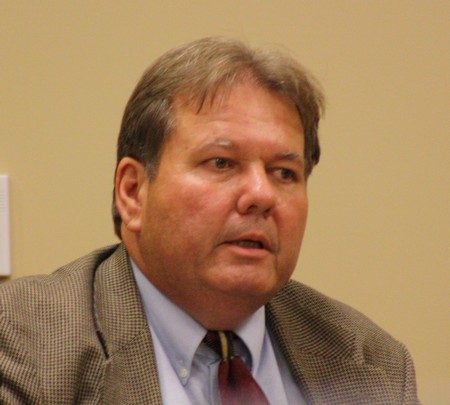 Former Detective Ken Phillips testifies to his locating the storage unit containing the victims' bodies.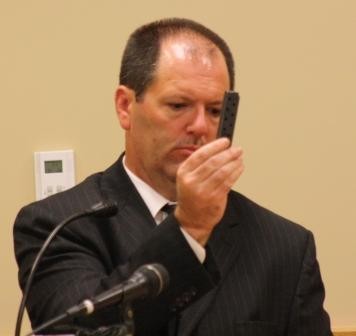 Steve Sherfey holding clip from weapon he found while searching the yard
of a residence near 104 Brentwood Drive.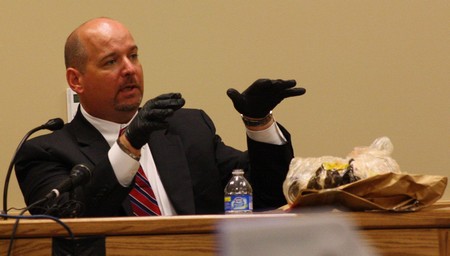 FBI Ageng Drolshagen explains some physical evidence to the jury.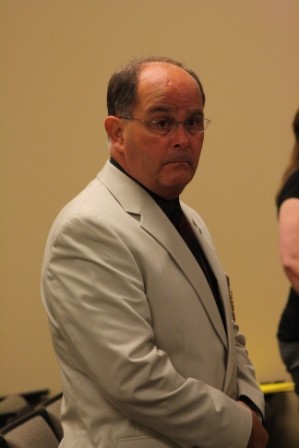 Sheriff Ed Graybeall.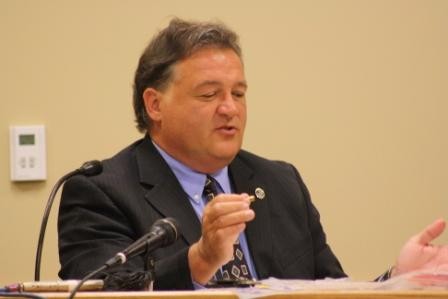 TBI Special Agent Don Carman, a ballistics and firearms specialist, confirms that weapon found
adjacent to Willis residence is one that fired fatal shot into Samantha Leming Chrismer.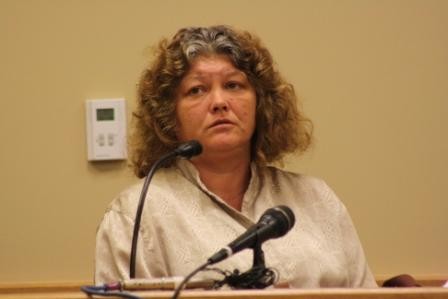 Patricia Leming, mother of Samantha Leming Chrismer.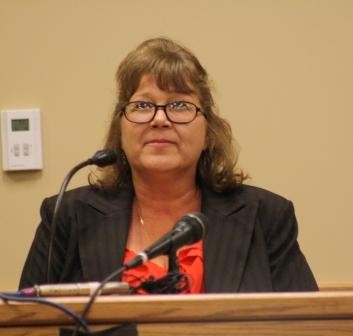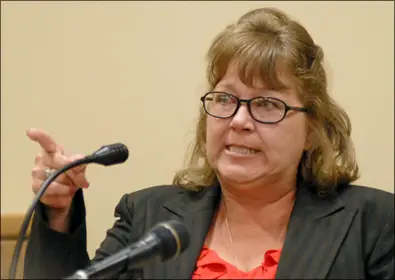 Teresa Chrismer, mother of Adam Chrismer.
The victims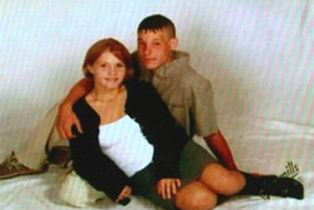 Adam and Samantha Chrismer.
Photos: Dennis Norwood - Chattanoogan.com