WILSON, GREGORY L., DOB 11-11-56, was sentenced to death October 31, 1988 in Kenton County for kidnapping and murdering Deborah Pooley of Kenton County.
On May 29, 1987 Wilson and a female accomplice forced Pooley into the back seat of her car. Wilson raped the victim and later strangled her while the accomplice was driving.
Wilson was arrested on June 18, 1987. He previously served a prison sentence in Ohio on two counts of rape.
---
Gregory L. Wilson
This killer kidnapped, robbed, raped and executed the victim in Kenton County in 1987. After raping her, he strangled her to death despite her begging him not to kill her.
The defendant went on a shopping spree with the victim's credit cards. Her body was found weeks later near the Indiana-Illinois border.
The date of her death had to be established by the extent of blowfly maggot development on her body.
Victim:
Deborah Pooley


---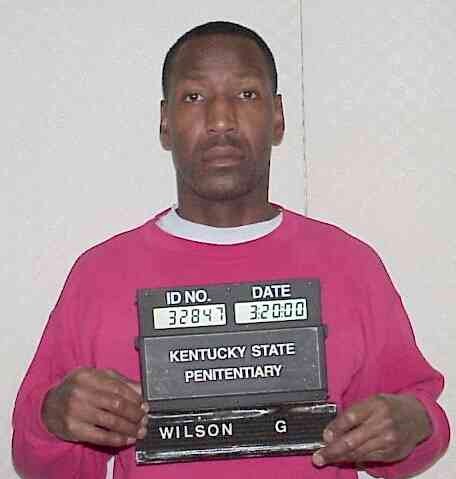 Gregory L. Wilson