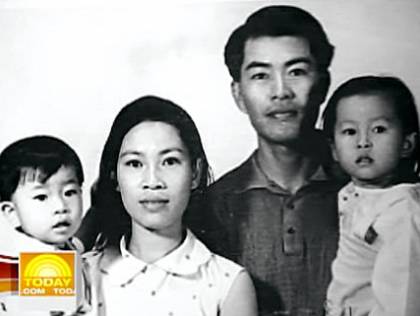 An old family photo of Jiverly (older, below), sister Nga, and his parents.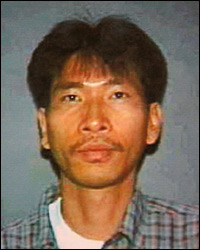 Jiverly Wong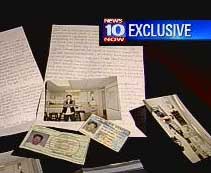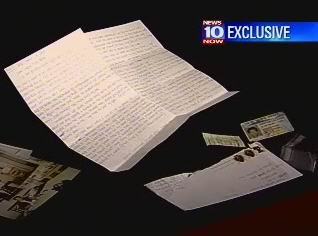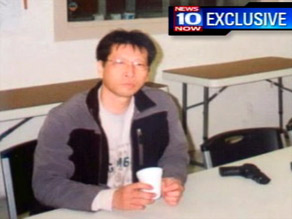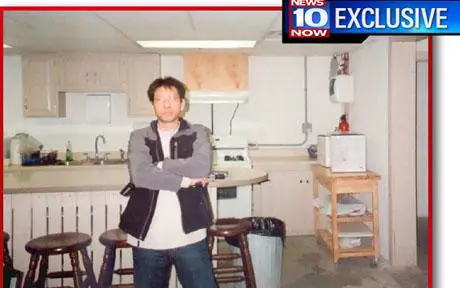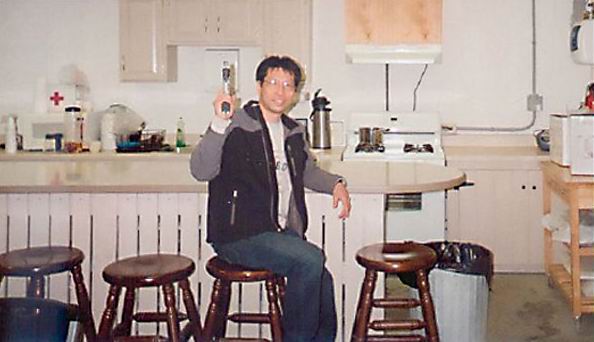 The day of the shooting, Jiverly Wong sent a TV station photos of himself with handguns.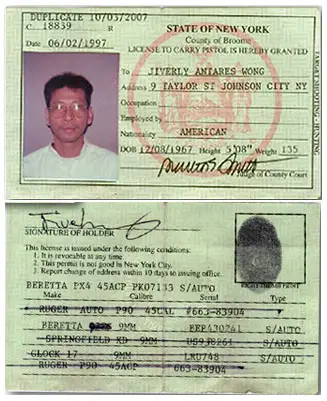 Jiverly Wong's gun permit.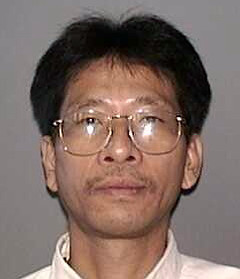 Binghamton gunman Jiverly Wong fired off 98 shots in about a minute.
His 13 victims died instantly.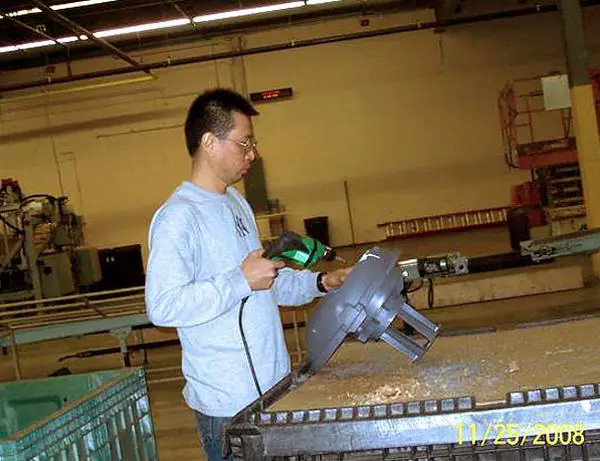 Jiverly Wong working at a Shop-Vac plant.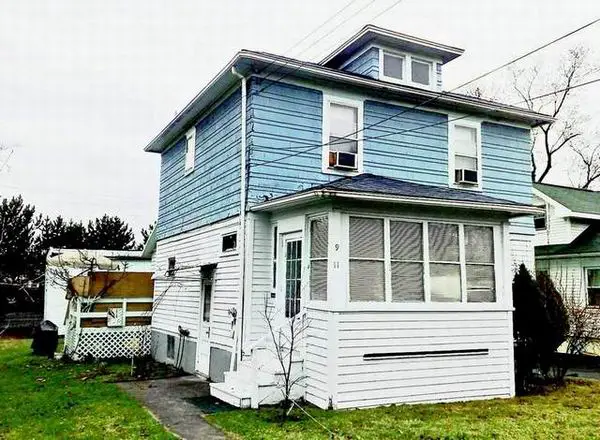 Shooter Jiverly Wong, 42, lived at 11 Taylor Street in Johnson City.
Binghamton siege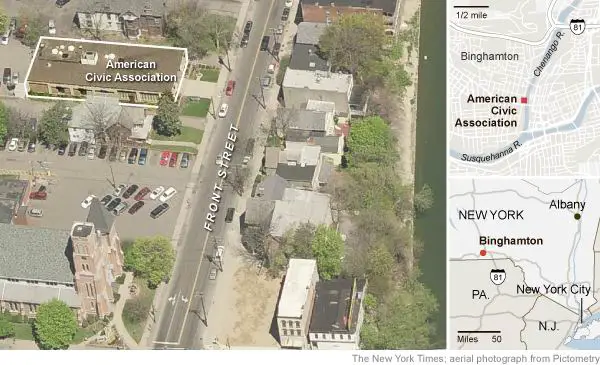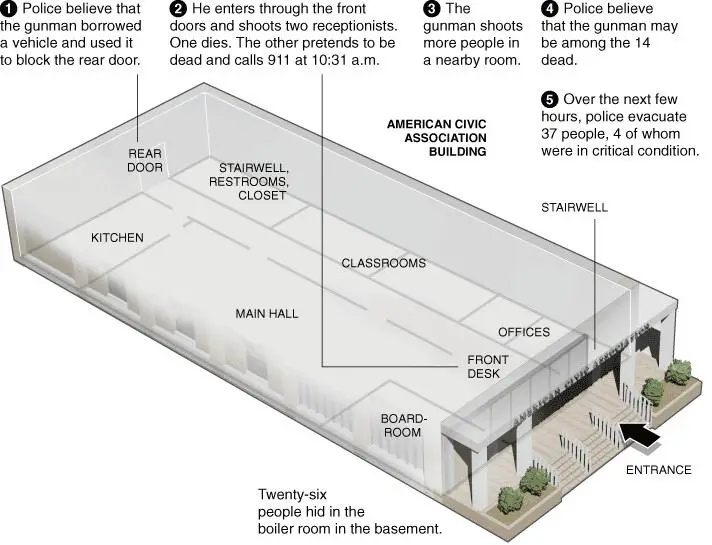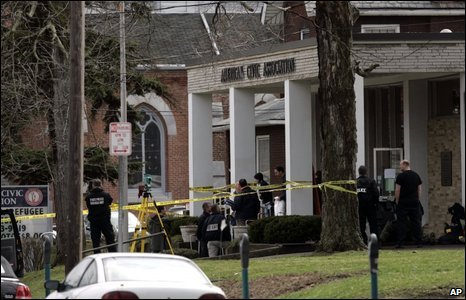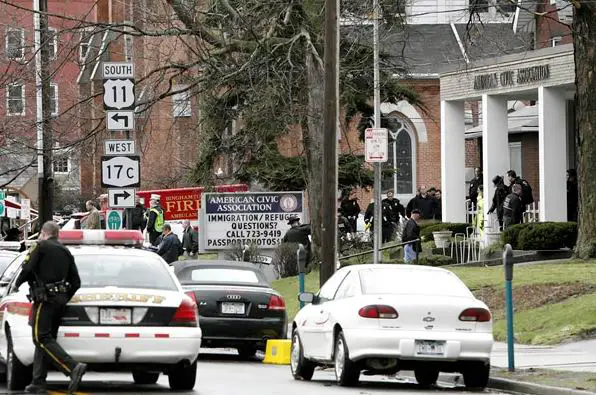 A gunman has killed at least 13 people at a US immigration advice centre at Binghamton in New York state.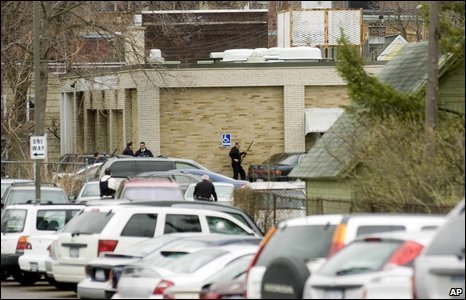 The man, who also took dozens of people hostage, was later found dead inside the building.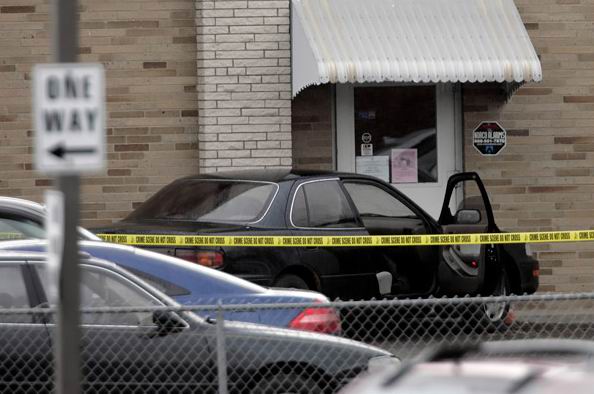 In what the police took to be evidence of preparation and premeditation, the assailant had driven a
borrowed car up against the center's back door to barricade it against escape, then had walked in
the rain around to the front to begin the attack.
(Photo: Mike Groll/Associated Press)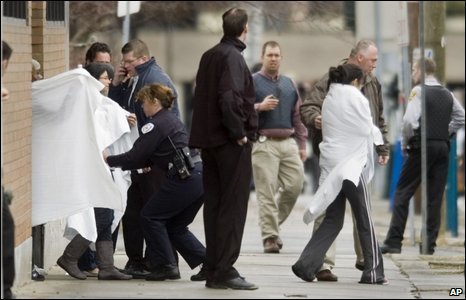 Several people were injured during the standoff, four of them critically,
but all surviving hostages were eventually released.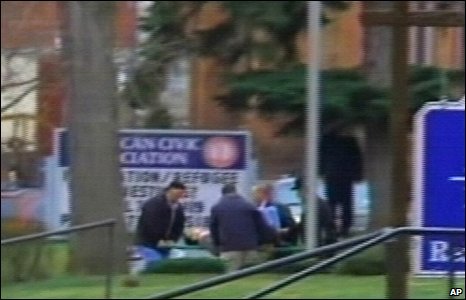 Footage from WBNG-TV showed four people being carried from the scene.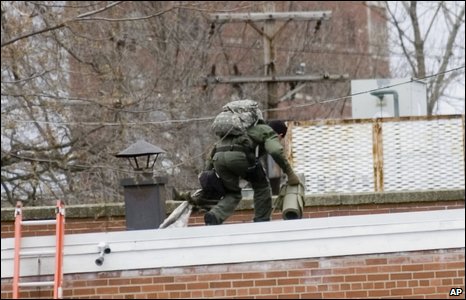 Heavily-armed police, backed by commandos and FBI agents, swarmed
into the area and surrounded the building.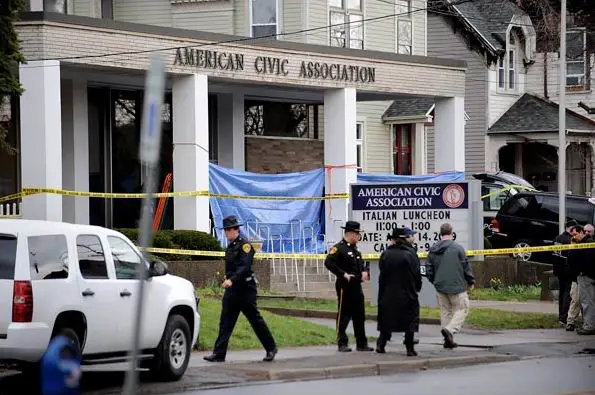 It is thought that the man opened fire on a group of people writing their US citizenship exams.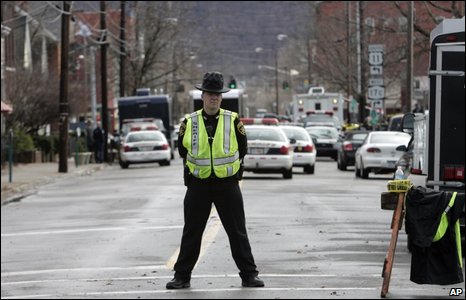 New York Governor David Paterson said it was a tragic day for the state.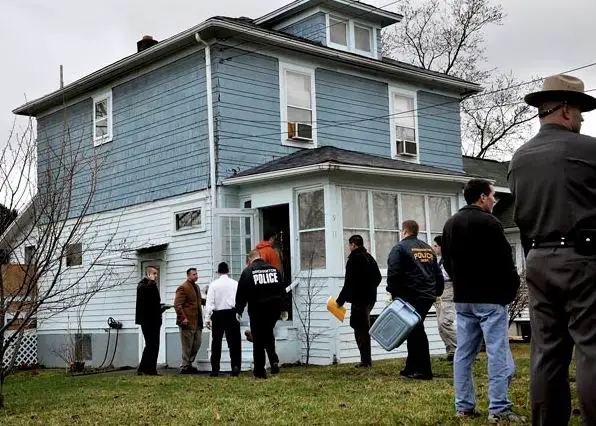 At the gunman's home in Johnson City on Friday night, the police were seen removing a rifle case, a box
with a picture of a rifle on the side, and two black boxes that may have been handgun cases.
(Photo: Heather Ainsworth/Associated Press)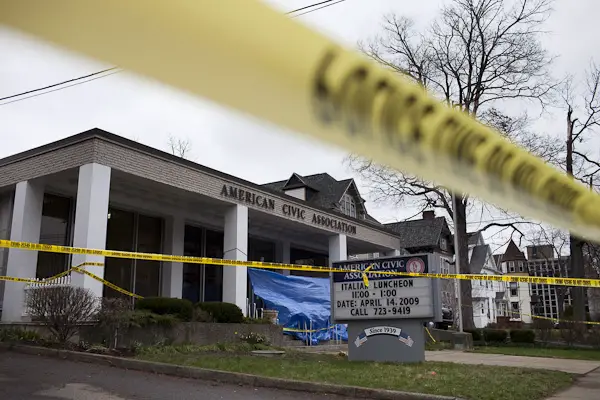 Remembering the Victims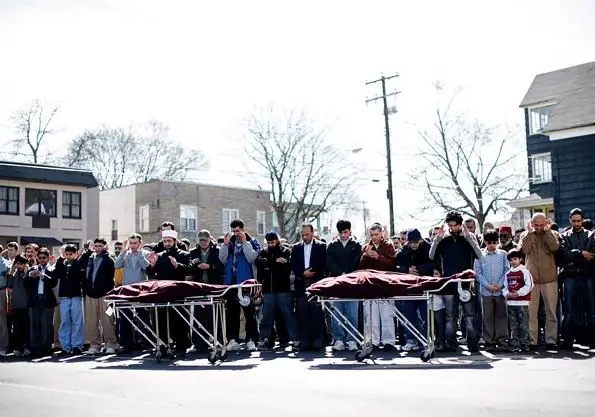 The 13 people killed when a gunman opened fire Friday at an immigration services center in Binghamton,
N.Y., were from all points of the globe: the United States, China, Haiti, Vietnam, Iraq, Brazil, the Philippines
and Pakistan. Left, mourners outside the Islamic Organization of the Southern Tier in Johnson City for a
memorial service for Parveen Ali, from Pakistan, and Layla Khalil, a native of Iraq.
(Photo: Damon Winter/The New York Times)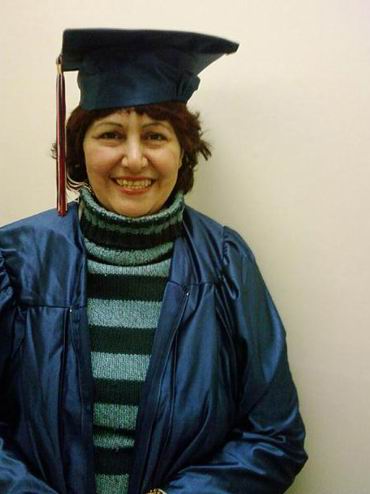 Mrs. Khalil in the graduation gown of her son, Mustafa Alsalihi, a student at Binghamton High School.
"She was to come to my graduation this year," said Mustafa, 17.
"She said, 'I want to see you graduate in America.'"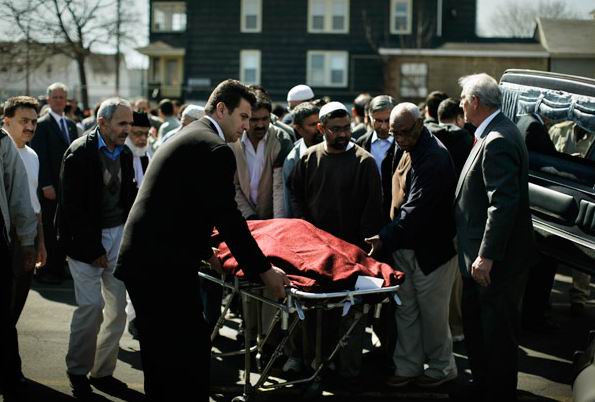 Mrs. Khalil, 57, had immigrated from Jordan seven months ago after fleeing the violence in Iraq, said
Ehtisham Siddiqui, president of the Islamic Organization of the Southern Tier. "That's one of the ironies
of the situation," Mr. Siddiqui said. "Her husband was just telling me how they were so happy to be in
such a peaceful place at last."
(Photo: Damon Winter/The New York Times)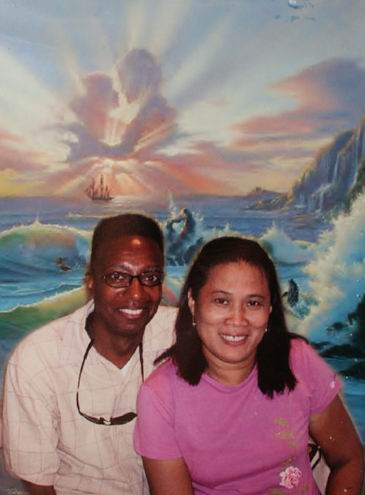 Omri Yigal, 53, left, first heard that his wife, Dolores, also 53, had escaped the shooting.
He later learned that she had not.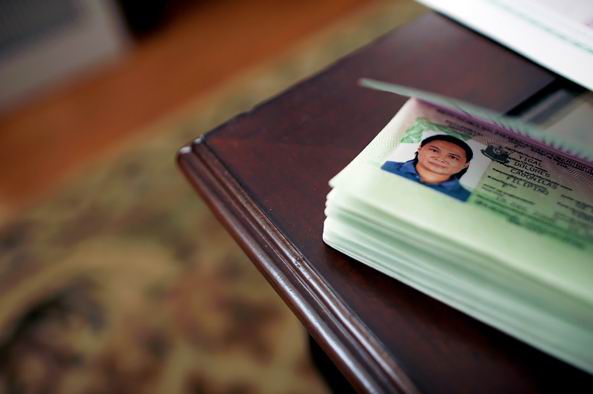 Ms. Yigal's passport. She and her husband led a quiet life in Binghamton. A homemaker from the
Philippines, she stayed home for most of the day, washing clothes by hand, ironing Mr. Yigal's T-shirts
and boxer shorts. She enrolled, reluctantly, at the association for English classes, the first step to
finding work, maybe as a baby sitter or a classroom aide, Mr. Yigal said.
(Photo: Damon Winter/The New York Times)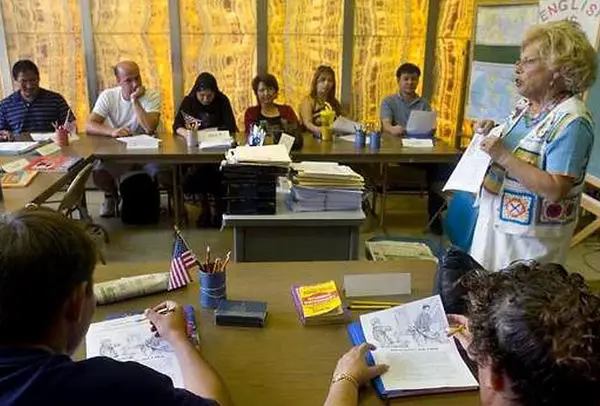 Roberta King, one of the victims, teaches an English class at the American Civic Association in 2008.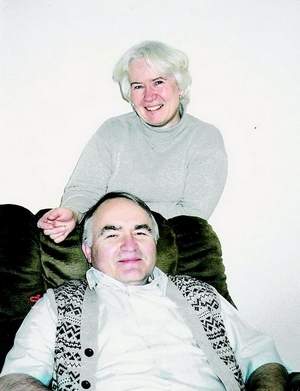 Maria and Lubomyr Zobniw were married for 37 years. For the past four years, Maria worked part
time as a caseworker at the American Civic Association, where she was killed along with 12
other people by gunman Jiverly Wong.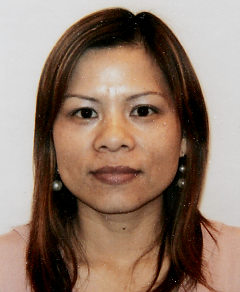 Among the 13 people Jiverly Wong shot dead was 35-year-old Hong Xiu Mao,
a jovial, hardworking woman whom friends knew as "Amy."