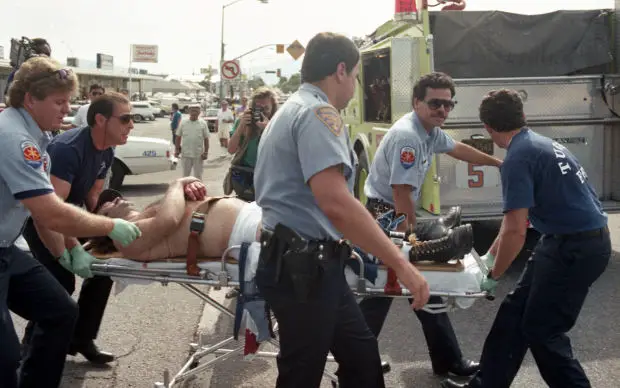 Tucson Fire paramedics wheel Joseph R. Wood III to an ambulance after he was shot by Tucson Police
officers at the scene of a double homicide at Dietz and Sons Auto Body in Tucson on Aug. 7, 1989.
(Jackie Bell / Arizona Daily Star)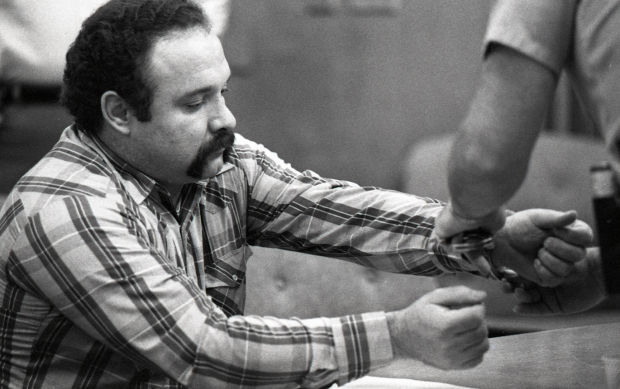 Officers handcuff Joseph R. Wood III in Pima County Superior Court on July 12, 1991, after he was
sentenced to death for the murders of Eugene and Deborah Dietz in 1989.
(Linda Seeger / Tucson Citizen)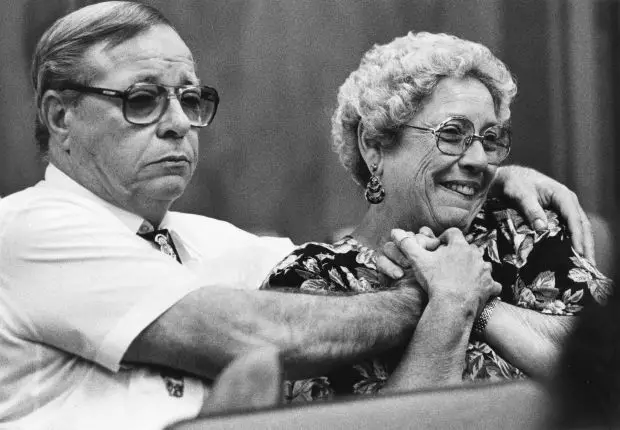 Peggy Dietz, right, whose husband and daughter were murdered by Joseph R. Wood III, reacts to the
death penalty verdict in Pima County Superior Court on July 12, 1991. Wood was sentenced to death
for the murders of Eugene and Deborah Dietz in 1989.
(Linda Seeger / Tucson Citizen)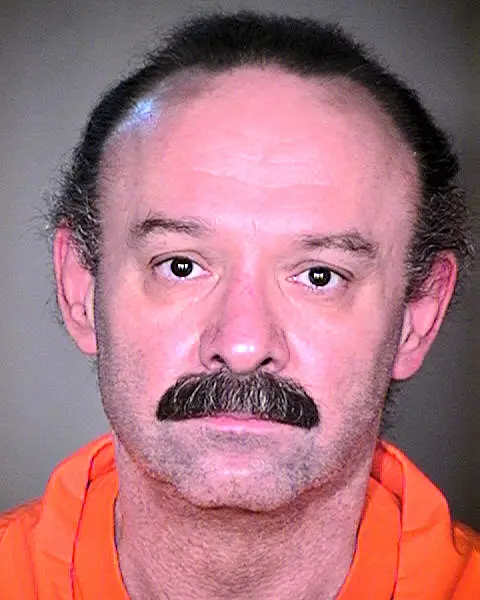 Joseph R. Wood III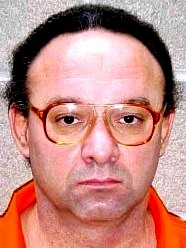 Joseph R. Wood III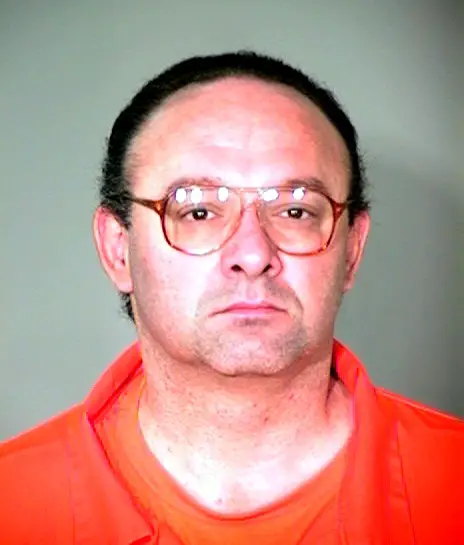 Joseph R. Wood III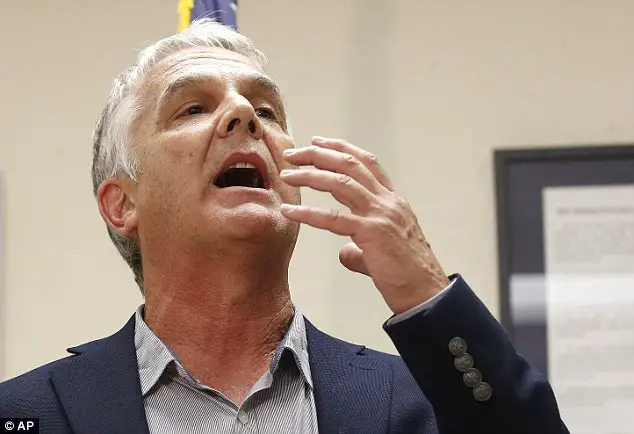 Arizona Republic justice reporter Michael Kiefer describes how Wood gasped and breathed heavily
before he died. Media witnesses agreed they had never seen an execution like it.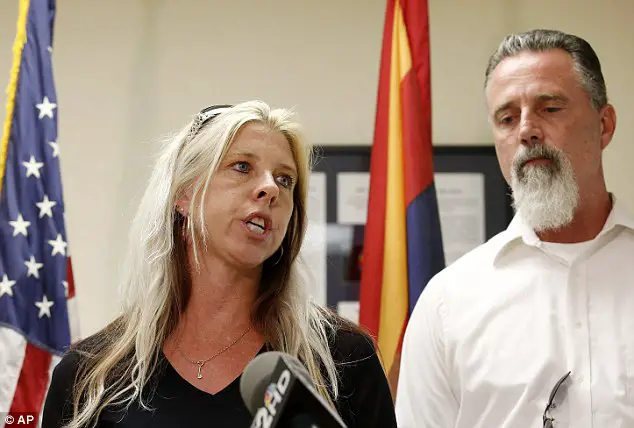 Jeanne Brown, whose sister and father were killed by Wood in 1989, is pictured at a news conference after
the execution as her husband Richard Brown listens. She said that Wood had deserved to die.
Victim

Debbie Dietz, 29.