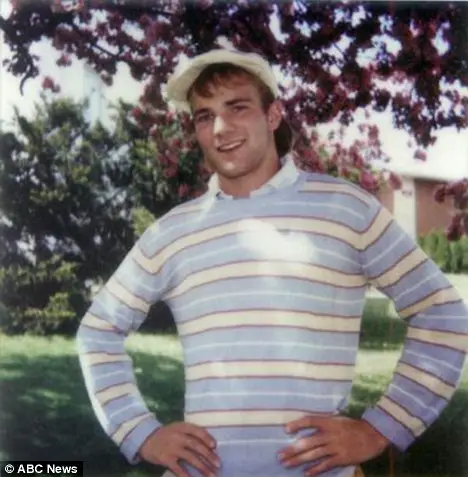 Peter Zimmer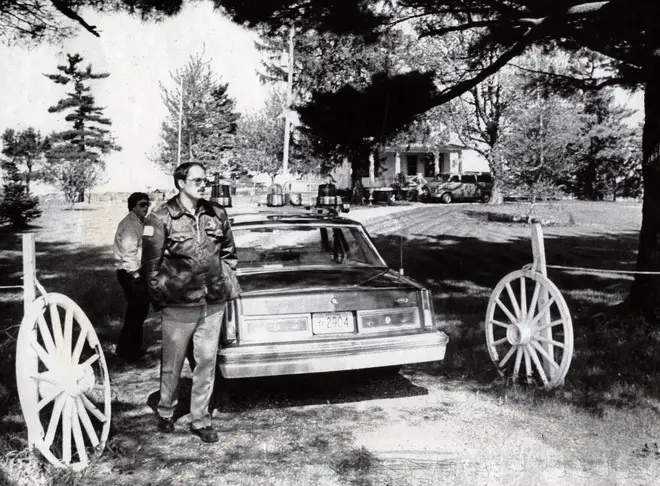 An Iowa County Sheriff's Department car blocks the driveway to the Zimmer farmhouse in Mineral Point in
May 1983. Deputies found Hans, 48, dead from five gunshots. His wife, Sally, 44, had been stabbed
at least 15 times. Their son Perry, 10, was stabbed more than 20 times. Peter, at 14, eventually
pleaded no contest to the murders. (Journal Sentinel - JSOnline.com)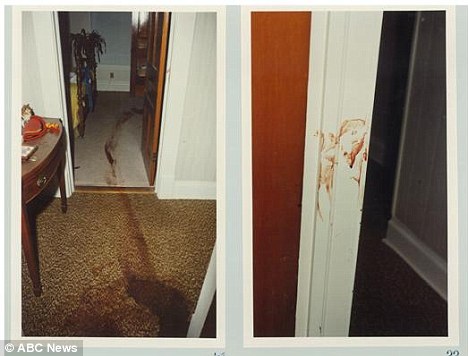 Police were called to the grisly crime scene at the Zimmer home in 1983 and found the blood
stains from where Perry had been dragged along the ground by his brother.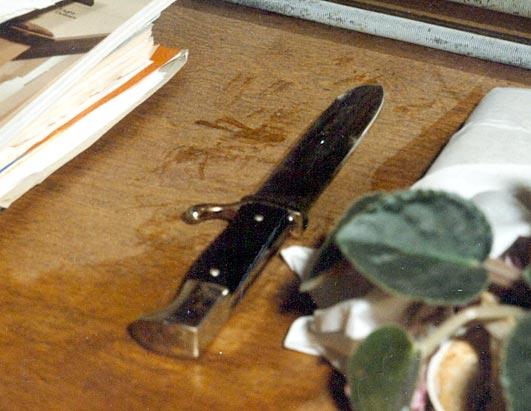 According to police, this was the knife Zimmer used to fatally stab his mother Sally through the face,
lung and brain, and to stab his brother, Perry in the heart, face and lung. According to the autopsy
report, Perry displayed "defense cuts of extremities." When Zimmer's father Hans returned
home from work, Zimmer shot him five times.
(Courtesy Iowa County Sherriff's Department)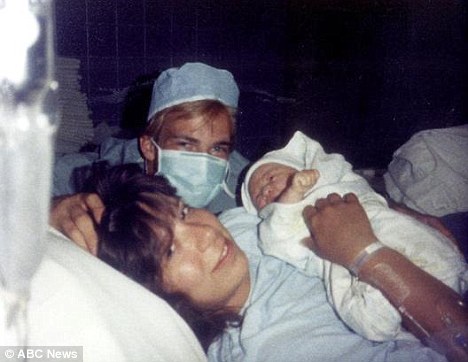 While Zimmer was at the Ethan Allen School, Collier developed a friendship with Belinda,
a 19-year-old volunteer at the facility. Their friendship evolved into something more,
and produced a daughter, named Nicole.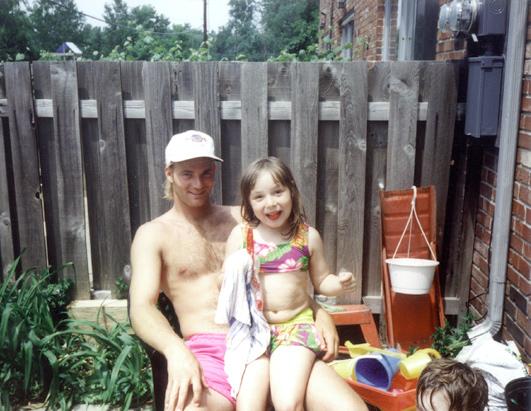 Nicole grew up oblivious of her father's past. "I understand that, you know, [my mom] was trying
to protect me, didn't want me to like -- freak out when I was younger, like knowing all that stuff,"
said Nicole, 22. Collier reconnected with Nicole shortly before his past came to light.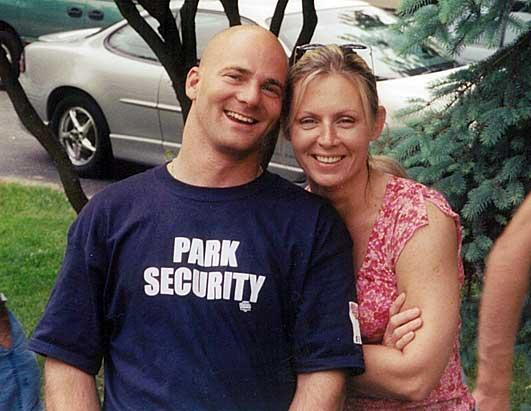 Peter Zimmer left Belinda and Nicole for Leah, the woman whom he later married in Indiana.
Here, Zimmer is pictured with Leah at a friend's house in Indiana; the same friend who
introduced them. Leah and Collier have one son together. In 2005, he left Indiana,
for Florida, where he met Candy, who he planned to marry next.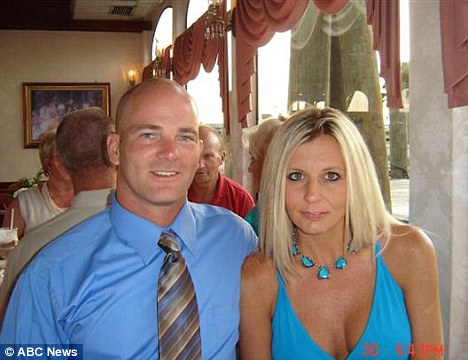 Candy Williams met Jovan Collier on a beach in Florida in 2005 but later found
out that the man she had fallen in love with was a triple murderer.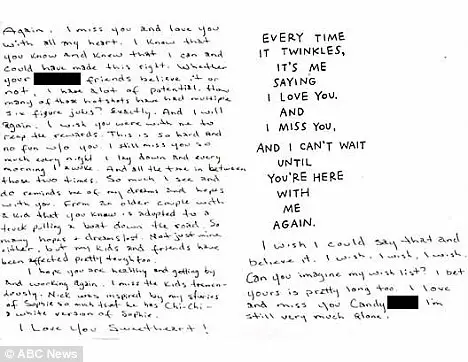 Collier sent his ex-girlfriend Candy Williams, harassing emails and letters.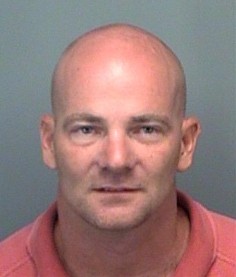 Collier is now 3 and half years in prison convicted of felony stalking after harassing his ex-girlfriend,
sending her hundreds of emails and menacing 'presents' in the mail.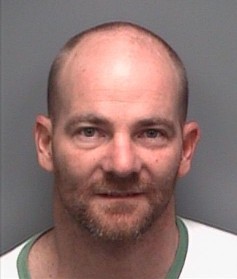 Jovan Collier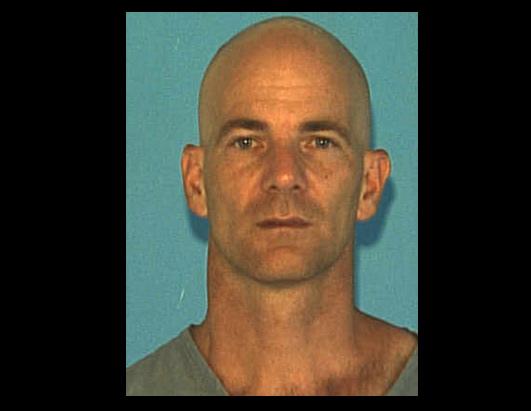 Collier was arrested and convicted of aggravated stalking.
He is scheduled to be released from prison in 2013.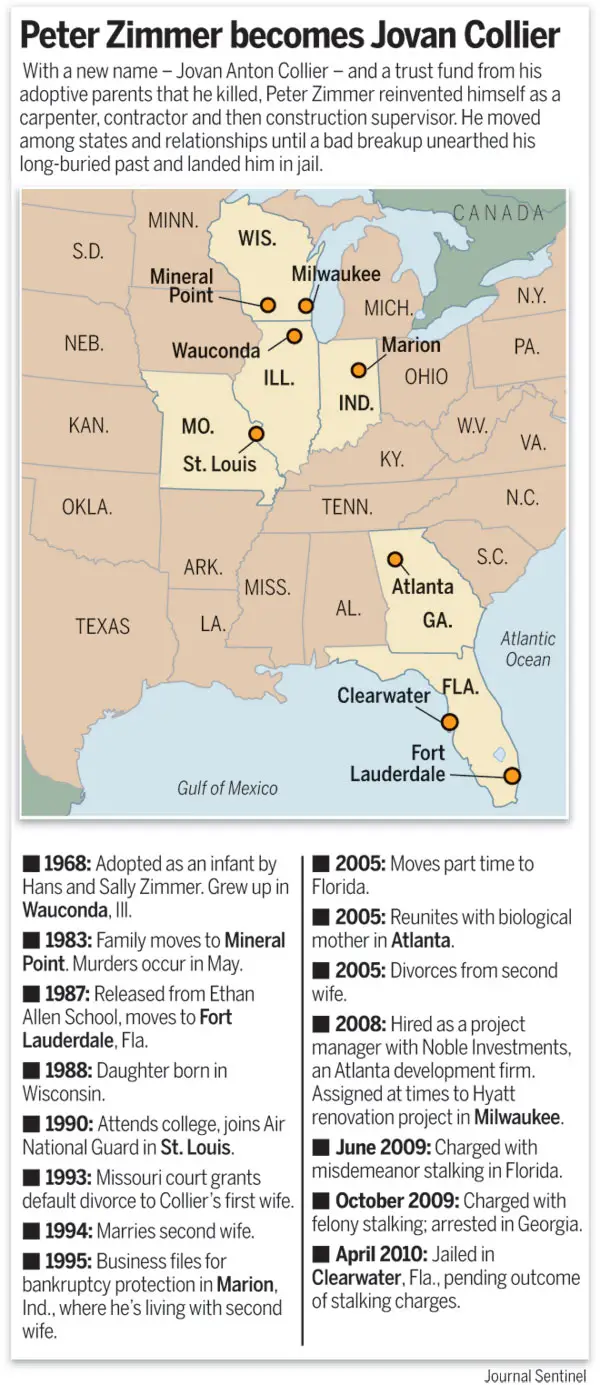 The victims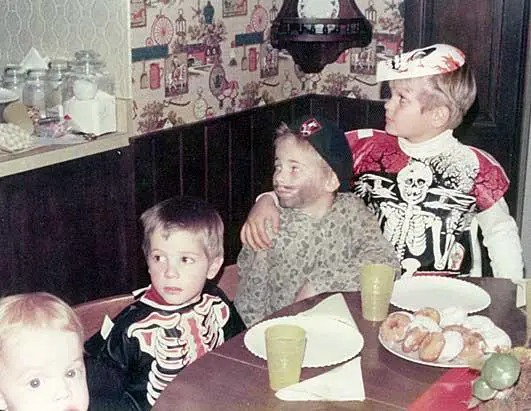 Pictured at a party in the 80s - Collier (2nd to right) later stabbed his 10-year-old brother Perry
to death (2nd to left) in their Wisconsin home.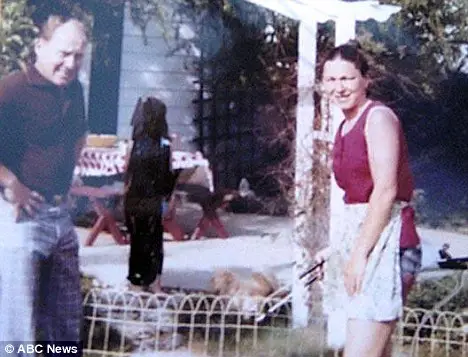 Peter Zimmer at age 14 brutally murdered his adoptive parents - Hans and Sally Zimmer -
shooting his father and stabbing his mother to death.