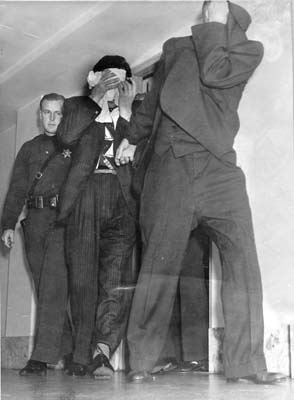 Developing a sudden attack of shyness, Bugsy Siegel is shown holding his handkerchief
over his face when he was taken to court August 22, 1940.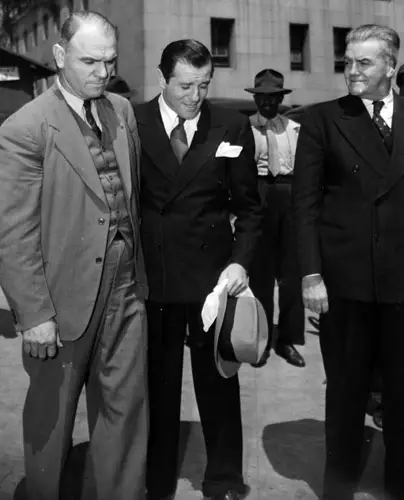 Benjamin "Bugsy" Siegel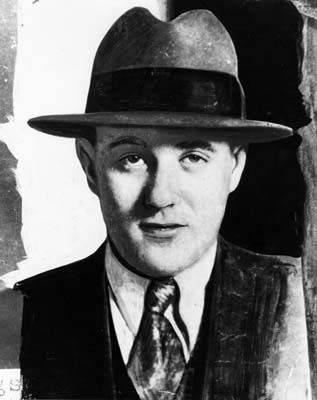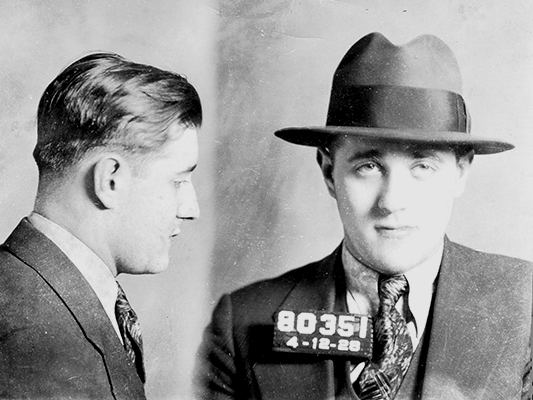 Benjamin "Bugsy" Siegel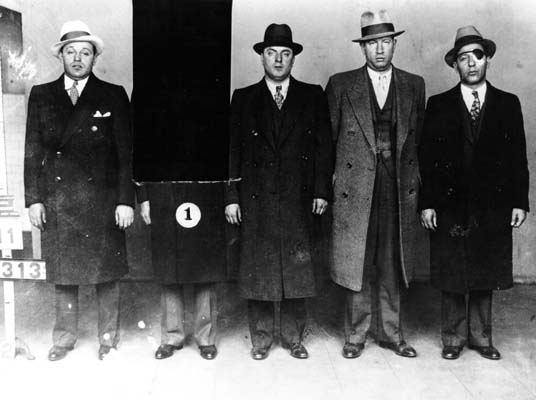 Benjamin "Bugsy" Siegel (blacked out) in the company of Harry "Big Greeny" Schechter, Louise "Lepke"
Buchalter, and two others whom Deputy Police Chief Michael McDermott of New York, a state witness at
the Siegel trial, described as a "bunch of hoodlums," with whom Siegel kept company.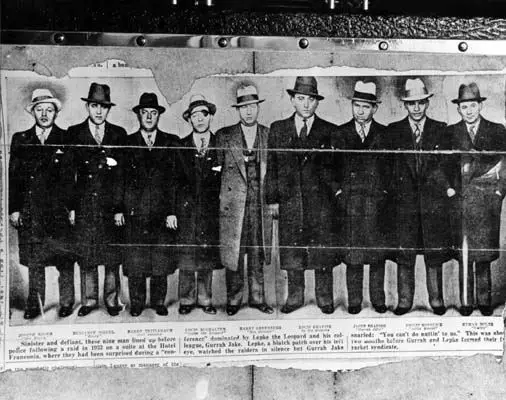 Police lineup following a raid in 1933 on a suite at the Hotel Franconia, where these nine men were
surprised during a "conference" led by Lepke the Leopard and his colleague, Gurrah Jake. Lepke, a
black patch over his left eye, watched the raiders in silence, but Gurrah Jake snarled: "You can't do
nuttin' to us." This was about two months before Gurrah and Lepke formed their racket syndicate.
Benjamin "Bugsy" Siegel is second from the left.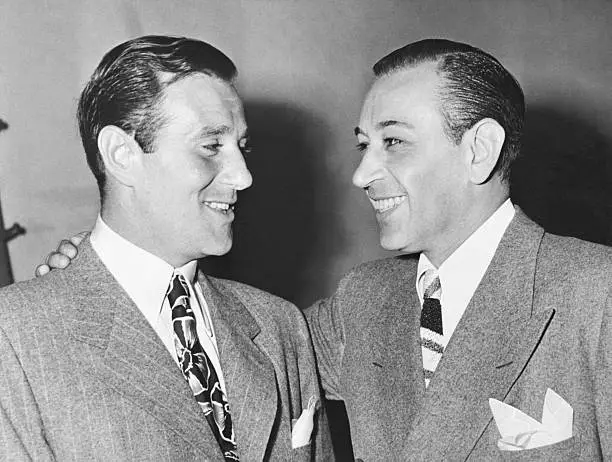 July 18, 1944 - Hollywood, California: When his friend Benjamin "Bugsy" Siegel (L) was called into court
in connection with charges of book making in a swank Hollywood apartment, screen star George Raft (R)
testified in his behalf. Here, Raft gives the defendant a word of encouragement.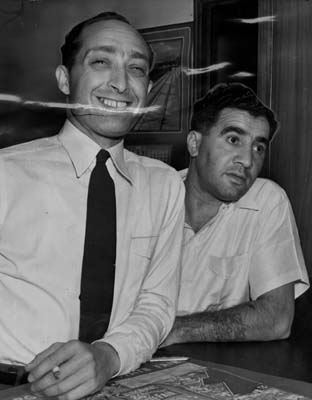 Al Tannenbaum, at left, and Abe "Kid Twist" Reles, at right, alleged Brooklyn gangsters.
They appeared before the Grand Jury and accused Benjamin "Bugsy" Siegel of taking
part in the Hollywood killing of Harry Schachter. Reles testified he heard Siegel say:
"That job was perfect. I took part in it myself." Schachter was assertedly killed because
he knew too much about Murder, Inc.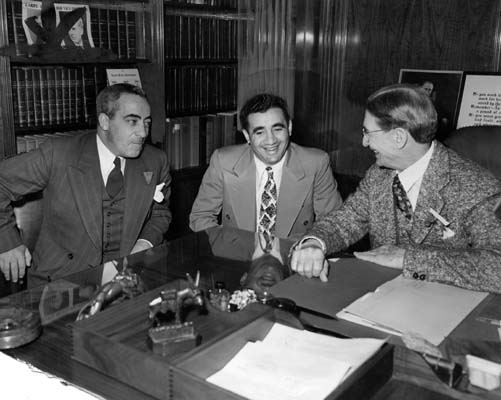 Abe "Kid Twist" Reles, in center, conferring with U. S. Attorney's office staff. He was brought
to Los Angeles from Brooklyn secretly for the hearing on the complaint asking the removal
to Brooklyn of Benjamin "Bugsy" Siegel, who was accused in New York of harboring
Louis "Lepke" Buchalter, racketeer.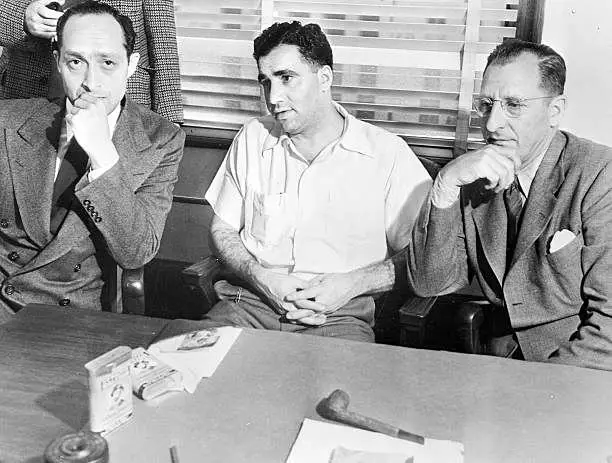 Abe "Kid Twist" Reles and Al Tannebaum, New York gangster figures in the Murder Incorporated
expose, went before the County Grand jury to tell what they know about Benny "Bugsy" Siegel
and the Thanksgiving Eve rubout of Harry "Big Greeny" Schachter. What they know about
Siegel was prefaced, it was understood, by a background sketch that pictured him as "bigger
than Louis Lepke ever was." Left to right here are Al Tannebaum, Abe "Kid Twist" Reles
and District Attorney Burton Fitts.