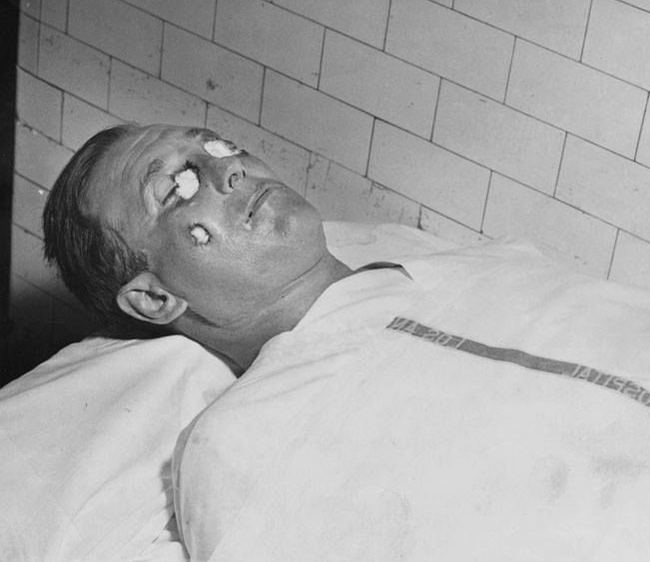 Benjamin "Bugsy" Siegel's corpse following his assassination by a gunman.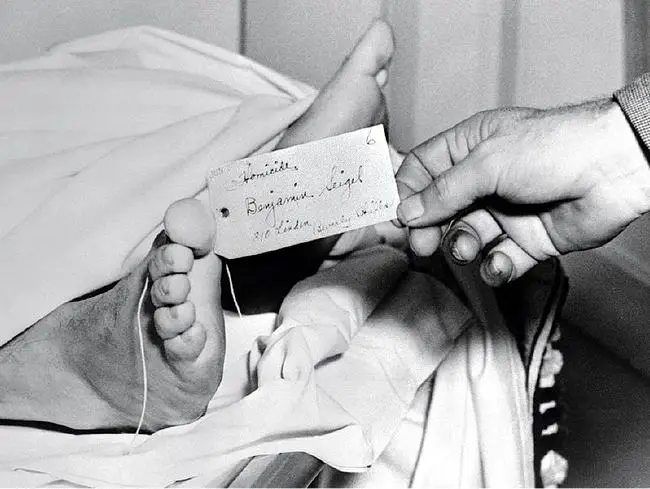 Identification tag attached to the big toe of Bugsy Siegel's right foot as his body lay in the morgue,
while a coroner's jury sought an answer to the question, "Who killed Siegel?"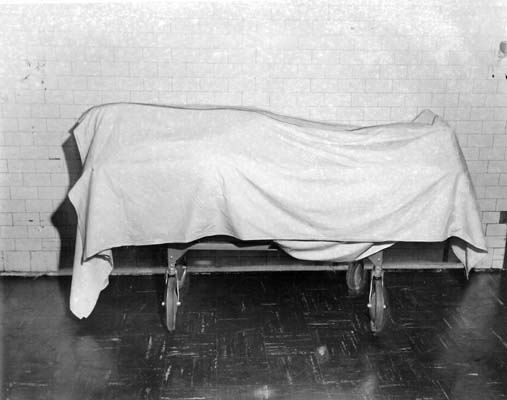 Benjamin "Bugsy" Siegel covered by sheet at county morgue.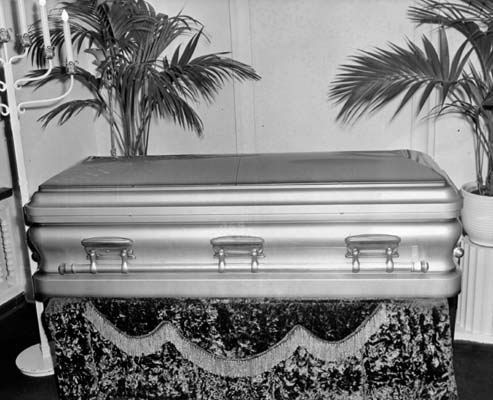 Casket containing the remains of Benjamin "Bugsy" Siegel.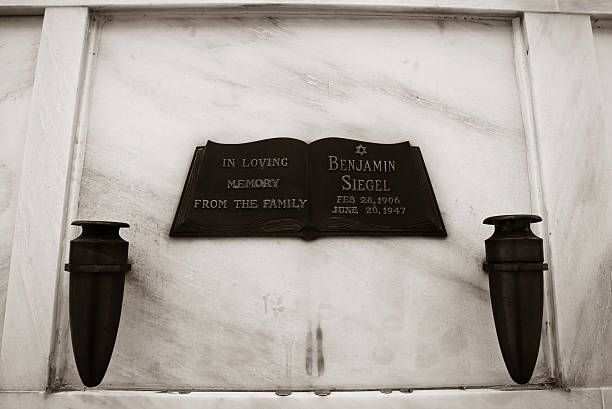 Gangster Benjamin "Bugsy" Siegel, 1906-1947, is buried at the Hollywood Forever Cemetery.
Bugsy created and founded the famed Flamingo Hotel in Las Vegas and was killed in Los Angeles
at the age of 41. His crypt is usually donned with lipstick kiss marks, pebbles and coins, for good
luck in Las Vegas. The historic Hollywood Forever Cemetery is where many of Hollywood's major
talent and players are buried.
(Photo by Ted Soqui/Corbis via Getty Images)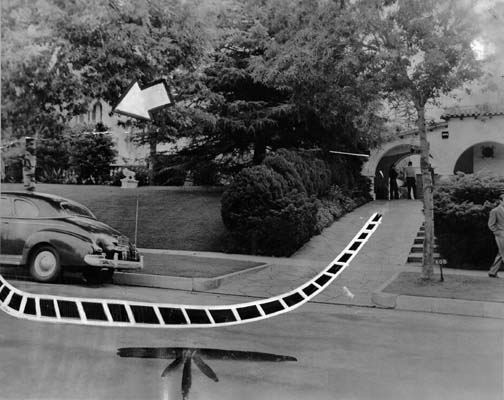 This diagram-photo shows how the assassin crept up the driveway of a next door house in the darkness
and fired nine shots that ended Benjamin "Bugsy" Siegel's career. The arrow points to Virginia Hill's
mansion. Siegel's death signalized an underground war for supremacy in the Pacific Coast rackets.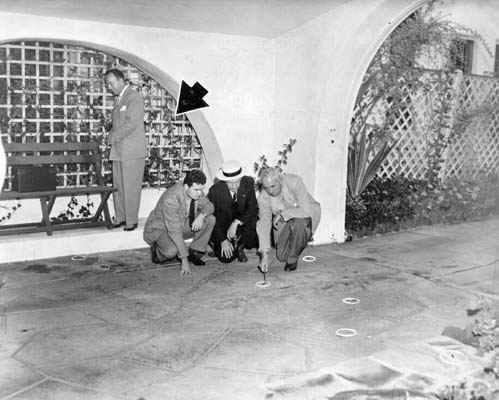 The arrow points to a window at the home of Virginia Hill, where the assassin stood
and fired nine shots that ended the career of Benjamin "Bugsy" Siegel. Detectives
inspect six of the nine shells (circles) that scattered over the driveway.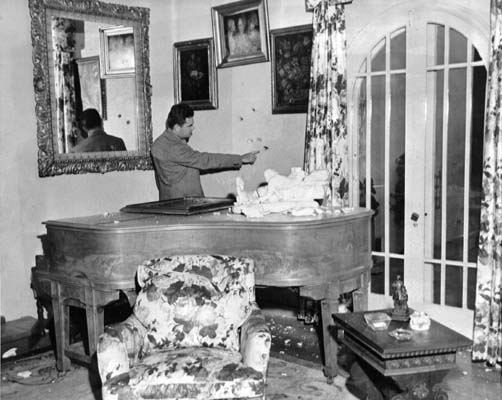 A detective examines five holes made by bullets fired at Benjamin "Bugsy" Siegel.
Some of the bullets passed through his body before knocking down a statue on top
of a piano and splattering into the wall amid an arrangement of paintings.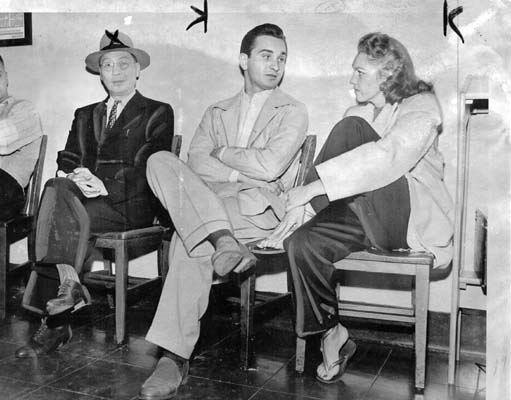 Three people who were in the house at the time of Bugsy Siegel's assassination: E. S. Lee, the Chinese
cook; Charles Hill, brother of home owner Virginia Hill; and Jerrie Mason, her secretary. The three
had retired, leaving only Siegel and Smiley in the living room when the shooting occurred.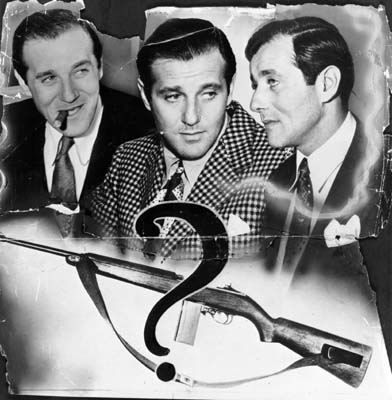 Three character studies of gangster Bugsy Siegel, whose killer was being searched for by the police.
Today, no one was charged with the murder, and the crime remains officially unsolved.