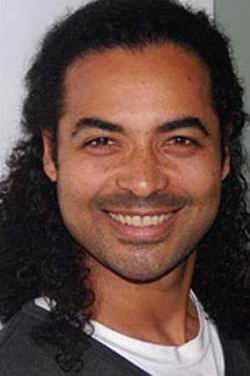 Arthur Simpson-Kent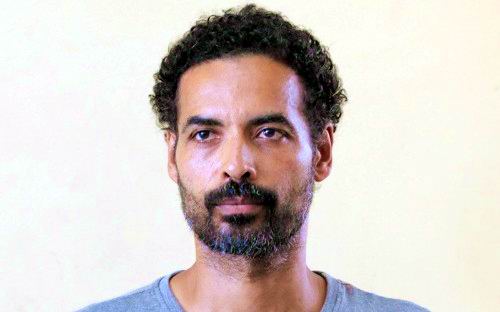 Arthur Simpson-Kent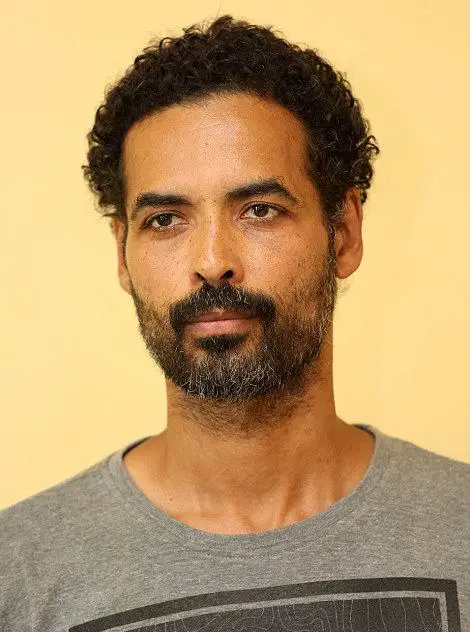 Arthur Simpson-Kent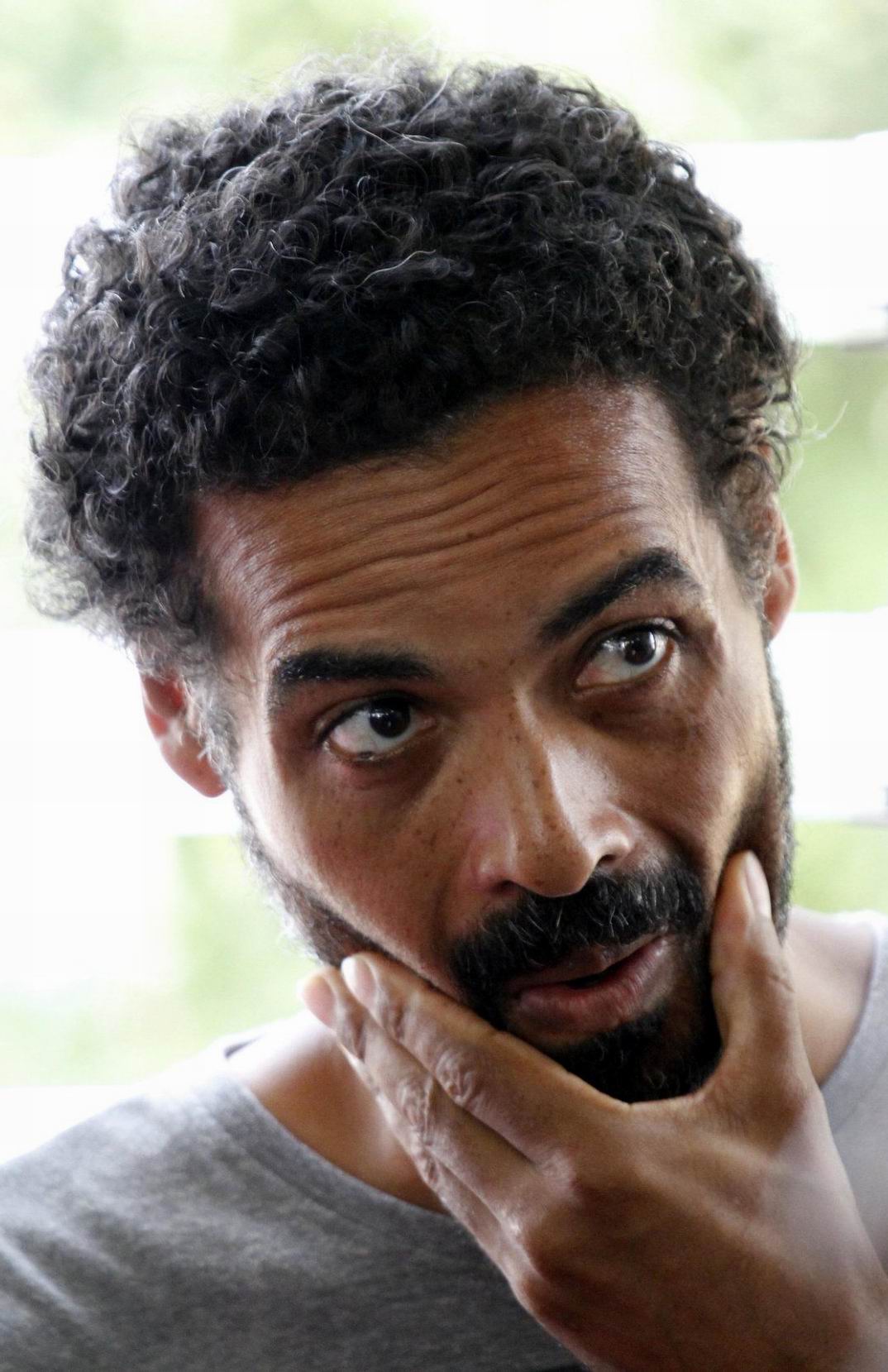 Arthur Simpson-Kent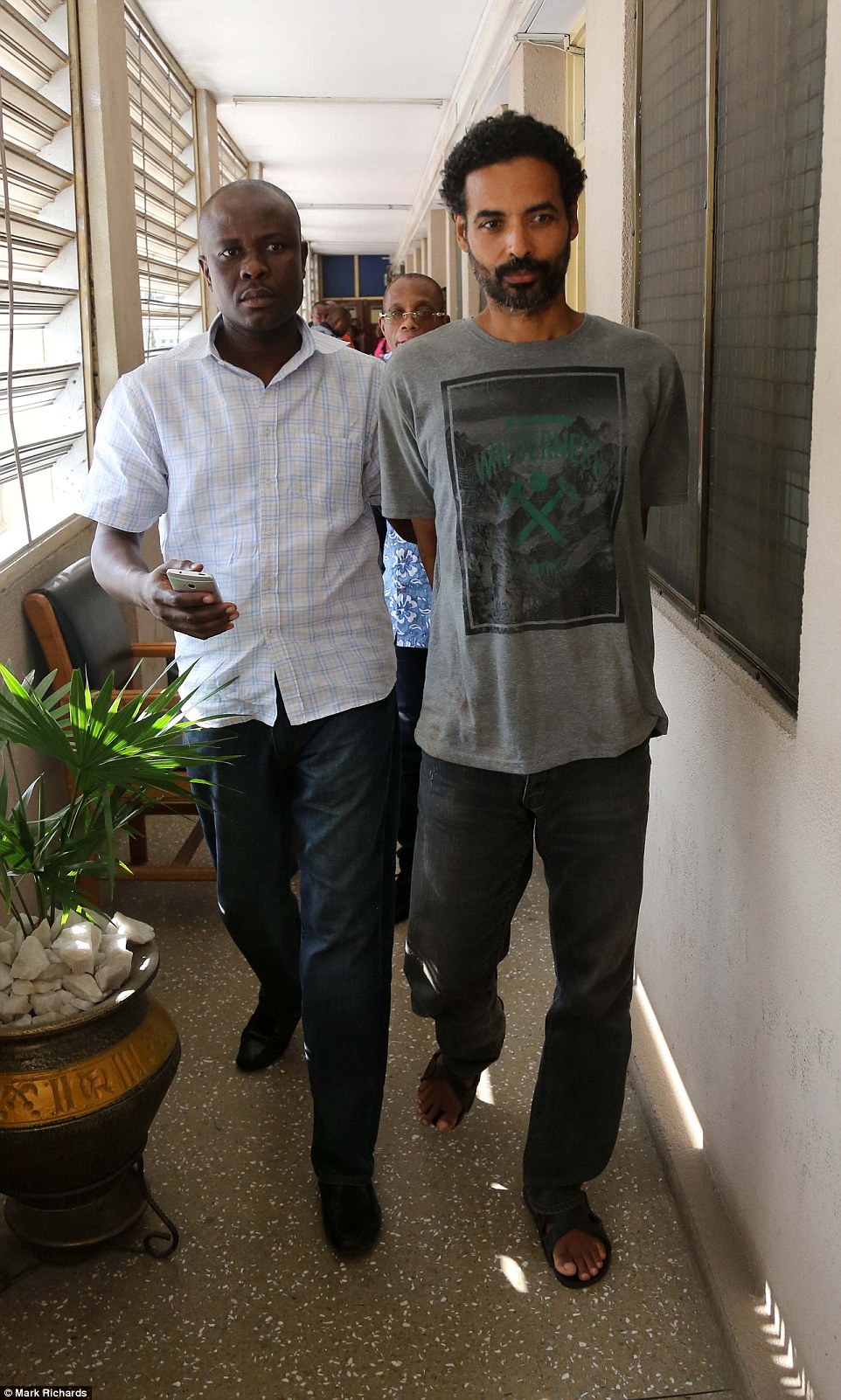 Dishevelled: A handcuffed Arthur Simpson-Kent is paraded in front of the media before a press
conference at Ghanaian CID HQ.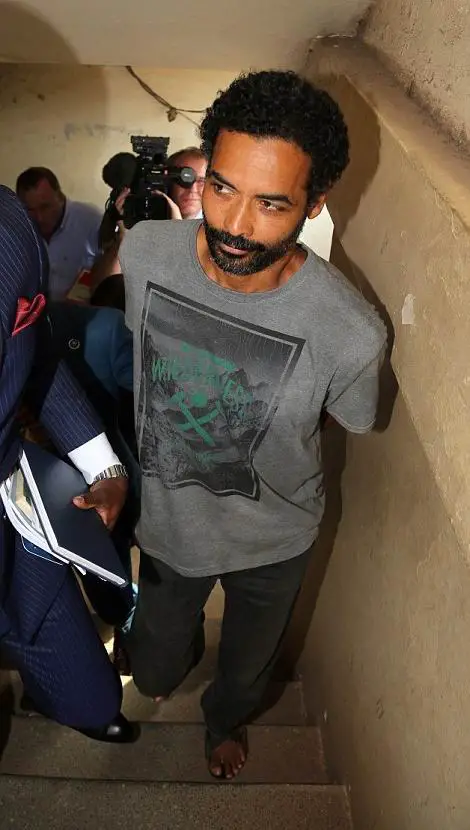 Wearing a scruffy grey T-shirt, sandals and jeans, Simpson-Kent was seen arriving
at Ghanaian CID headquarters.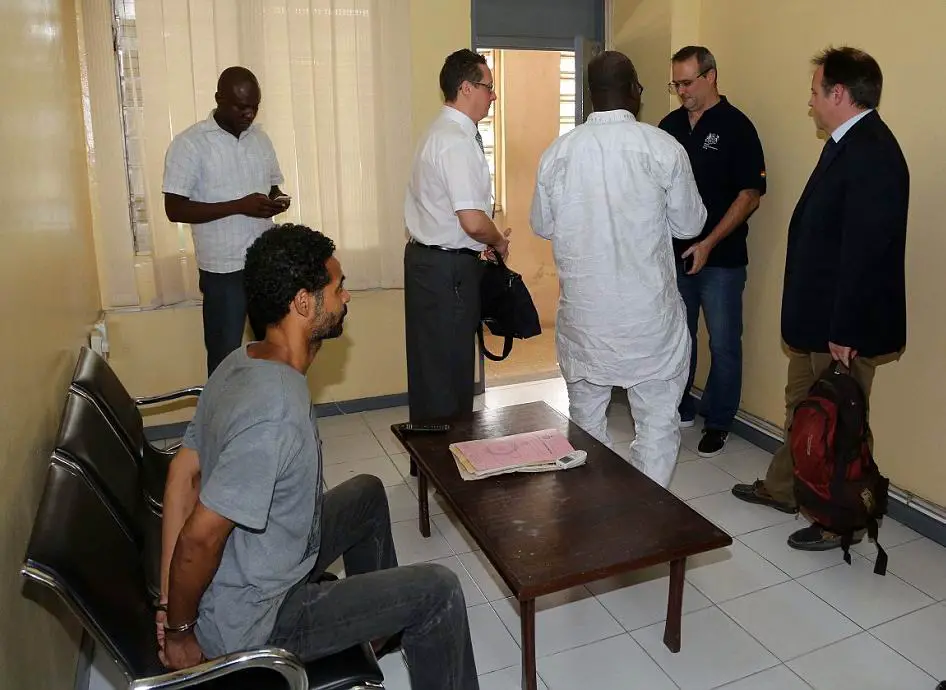 Simpson-Kent sits down in handcuffs as Scotland Yard detectives meet their Ghanaian counterparts
during press conference.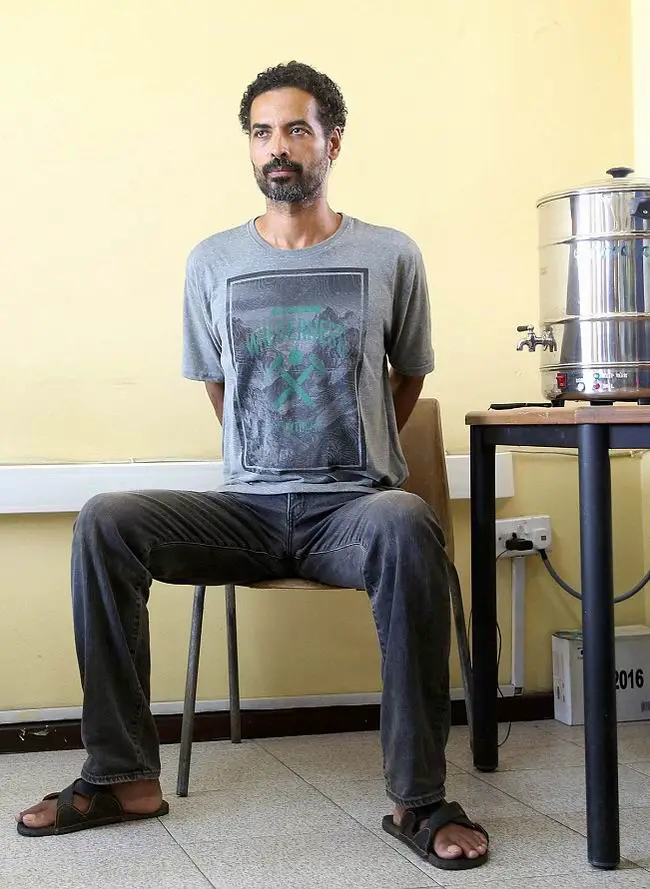 Tight-lipped: Simpson-Kent shook his head and repeatedly said 'No' as he was questioned
by journalists in an unusual scene.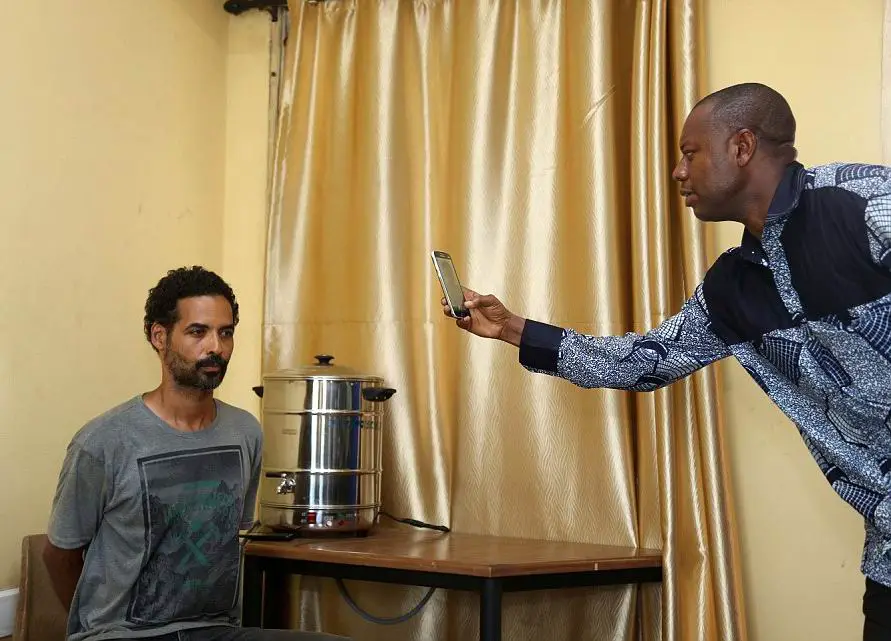 A member of the media takes a photograph of Simpson-Kent during the press conference held
by the authorities in Ghana.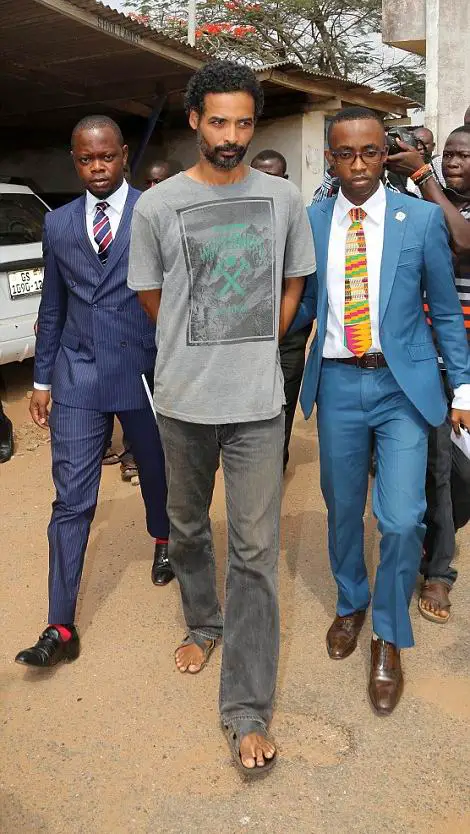 A Ghanaian court heard how Simpson-Kent - described as 'uncooperative and dismissive' - told police
that Ms Blake and their sons had gone to see a friend and he had not seen them. He arrived at court
in the same outfit he was wearing when he was arrested.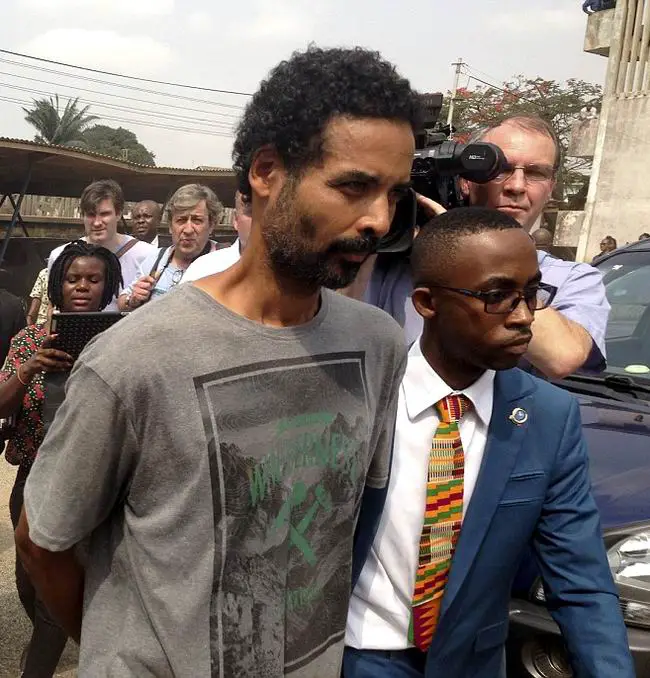 Triple murder suspect Arthur Simpson-Kent fled his home after telling police that his missing partner
and their two children had gone to see a friend in Cambridge, a court heard today. He was pictured
being led into a district court in Accra, Ghana, this morning January 11, 2016.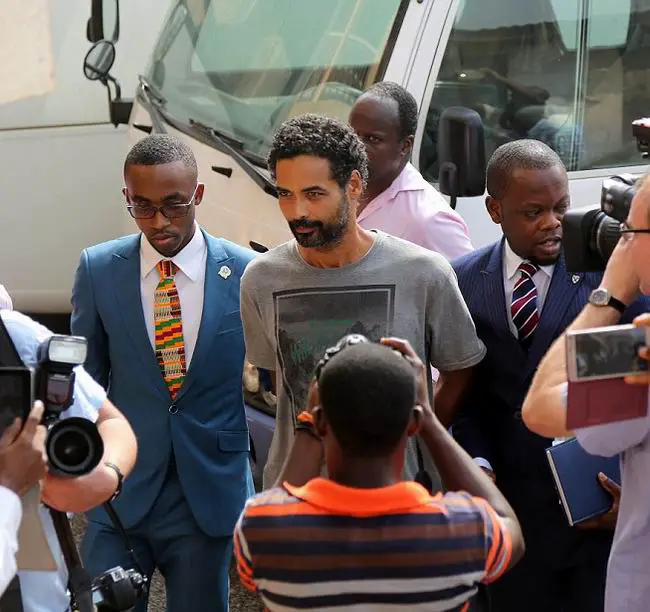 The hairdresser was met by a crowd of journalists and camera crew as he arrived at court but did not
answer any of their questions.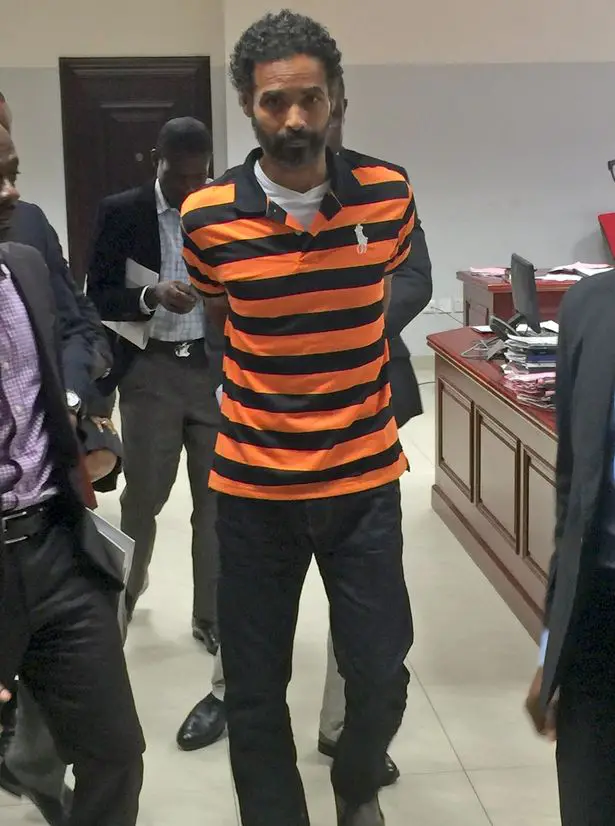 Arthur Simpson-Kent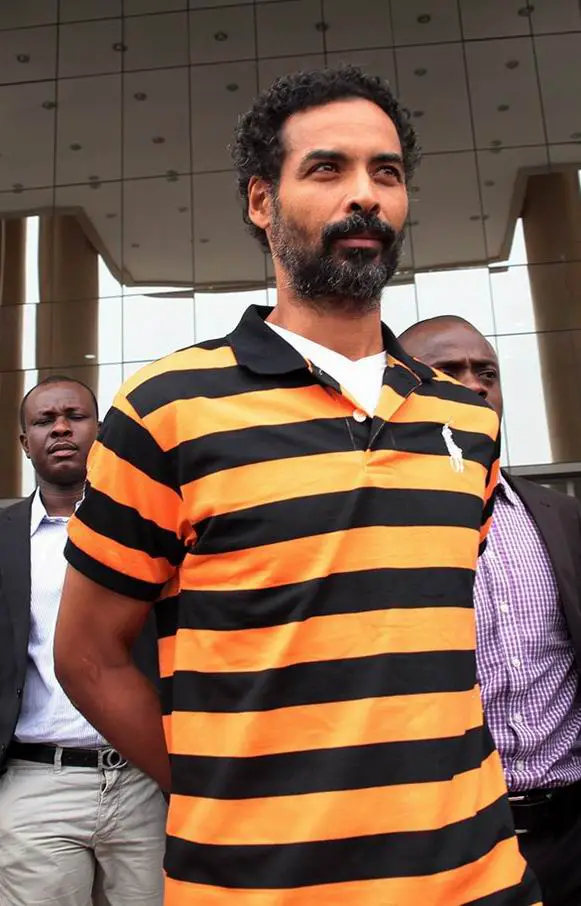 Arthur Simpson-Kent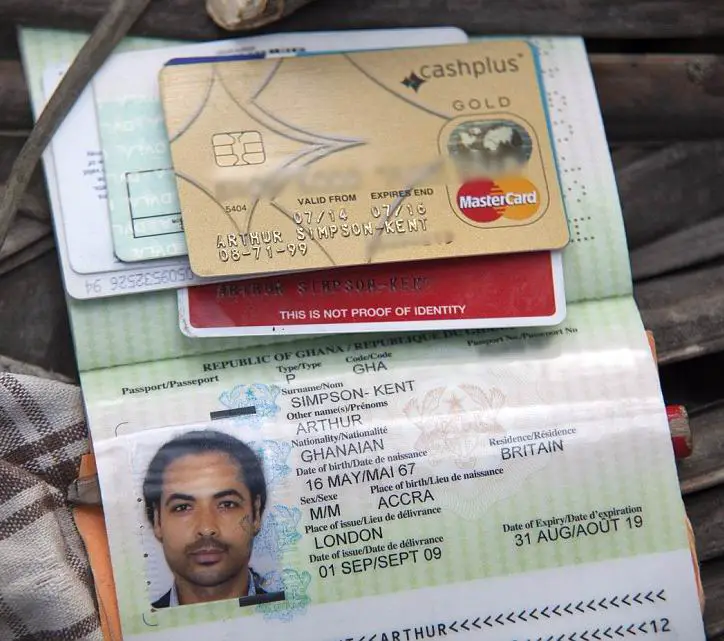 Police found a haul of documents, including Simpson-Kent's passport, credit card and National Insurance card.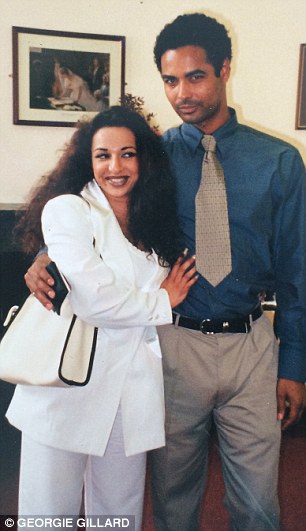 Ex-wife: Dominique Deblieux and murder suspect Arthur Simpson-Kent on their wedding day in 1999.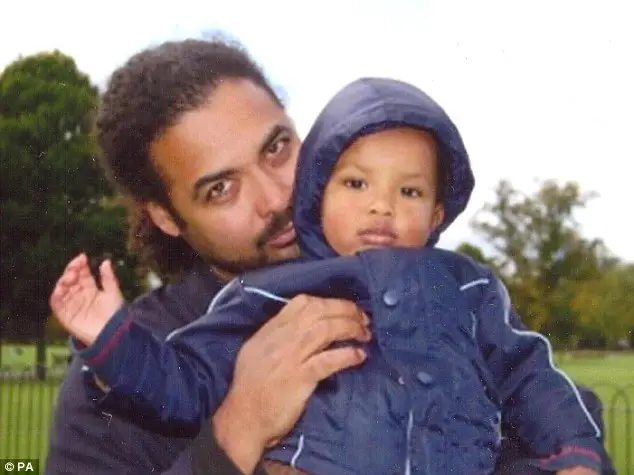 Arthur Simpson-Kent with his son Amon.